Shoring for Property Development
SHORING SERVICES FOR HIGH-RISE AND CONSTRUCTION SITES
When it comes to construction in the heart of the city, there's no room for compromise. High-rise projects in urban areas demand precision, expertise, and a commitment to safety. That's where our specialized shoring services come into play.
With years of experience in the industry, we've successfully supported high-rise projects in some of the busiest downtown areas. Our expertise ensures your project stays on solid ground.
Tailored Solutions: We understand that each project is unique. Our team works closely with you to develop custom shoring solutions that fit the specific demands of your high-rise construction.
Cutting-Edge Technology: Our state-of-the-art shoring equipment and techniques are designed to provide maximum stability while minimizing disruptions to the surrounding environment.
Safety First: Safety is our top priority. Our team follows strict safety protocols to ensure the well-being of both workers and the community. We're committed to delivering secure shoring solutions.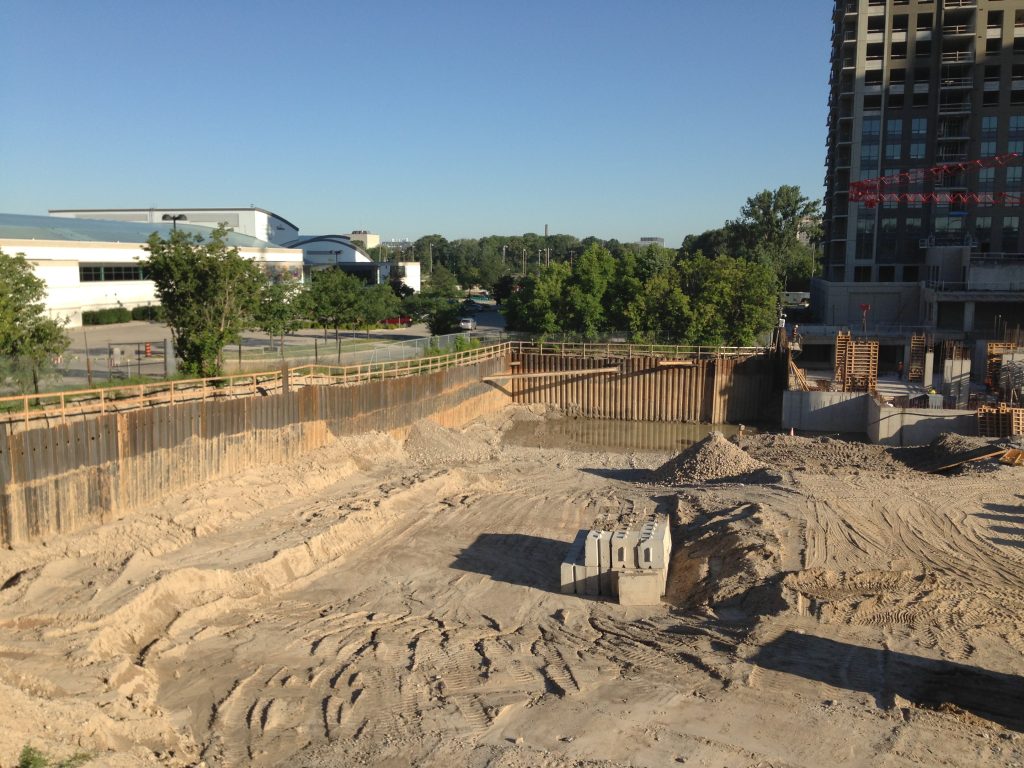 Our Shoring Services Include:
Excavation Shoring: We provide excavation shoring solutions to create a secure foundation for your high-rise project, ensuring it stands strong in urban areas.
Temporary Shoring Systems: Our expertly designed temporary metal sheet piling solutions provide stability during construction, allowing you to build with confidence, without the need to damage roads and nearby structures. This makes your whole operation safer, faster, and more cost effective, while being less disruptive to the community.
Shoring for Deep Basements: High-rises often feature deep basements, and we have long expertise in providing shoring solutions that support these complex structures, allowing builders to go big, with confidence and security
Proactive Problem Solvers: We anticipate potential challenges and offer proactive problem-solving strategies to keep your project on track, even in tight urban spaces surrounded by roads. 
Why The Best Builders Trust Us
Urban construction presents unique challenges, and our shoring services are tailored to meet these challenges head-on. We've earned the trust of home and corporate builders alike because we deliver on our promises:
Efficiency: We understand that time is money. Our shoring services are designed to keep your project moving forward, on time and on budget.
Minimized Disruptions: We take care to keep disruptions to a minimum to the surrounding area, including preservation of adjacent roads, ensuring your project is a good neighbour in the heart of the city – and stays on budget.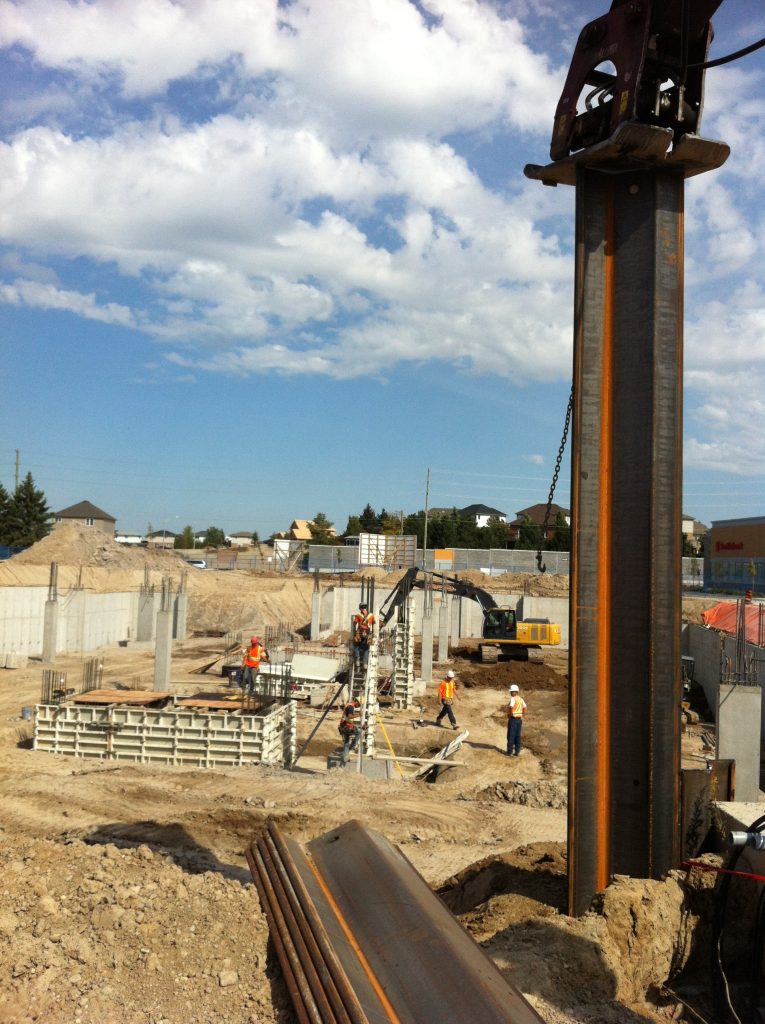 Quality Assurance: Our work is a reflection of our commitment to quality. Our metal sheet piling solutions are tried and tested, withstanding decades of harsh weather conditions without compromising structural integrity.
Local Expertise: We have a deep understanding of local regulations and the dynamics of construction in urban or complex scenarios, offering you the support you need to build with confidence.
Whether you're planning a high-rise project in a downtown area or a large development near busy roads and need reliable shoring services, contact us today. We're here to support your vision and make it a reality, no matter how high the sky rises.
Shoring for Property Developments