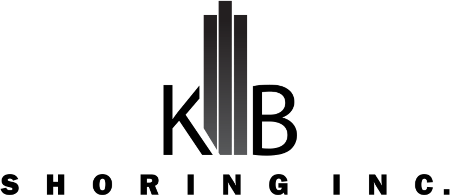 The #1 choice for shoring services in Southwestern Ontario
We pride ourselves in protecting the shoreline and maintaining waterfront properties. With over 30 years of experience, you can trust that our walls are of high quality, strong, and stand up to all weather. We have an extensive body of work consisting of shoreline walls, some of which are up to 30 years old and still as strong as the day they were installed. We will facilitate the entire process which may include securing permits, drafting engineered drawings, acquiring coastal engineering services, and acquiring geo-technical services. We service from Sarnia to Goderich along Lake Huron. We look forward to hearing from you about your shoreline project.
Shoring for Property Developments
Hank Thierry – Lakewood Drive, Grand Bend
❝
KB Shoring is THE steel lake wall company ever since I have owned lakefront on Lake Huron. They know the lake, they know the shore and they know what they are doing. I can't say enough positive things about how they every aspect of the job: Planning, Permits Material, Equipment, Response time Quality of work Communication Final Product Top of the line on every aspect of the project. 5+Stars out of 5
❞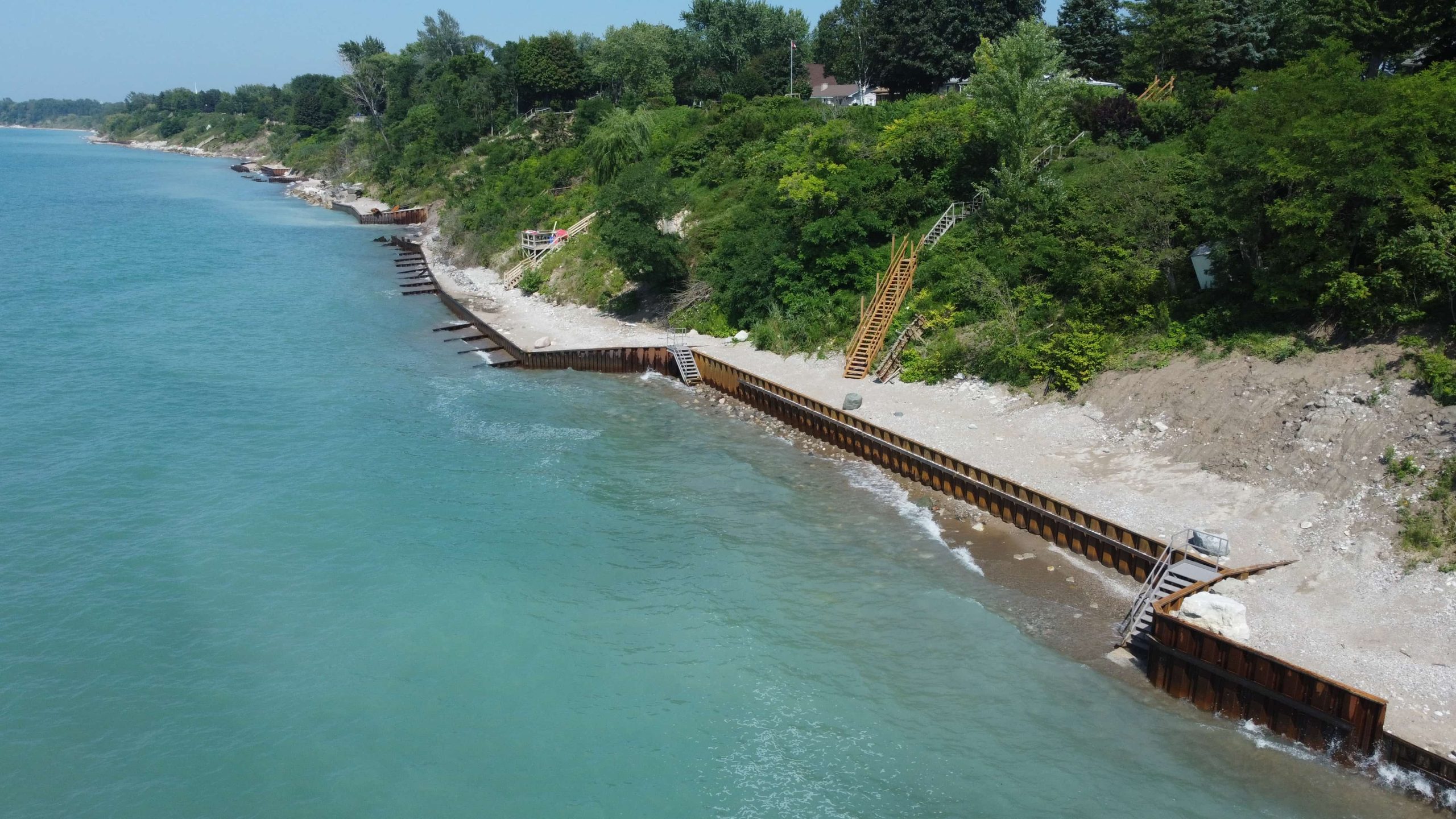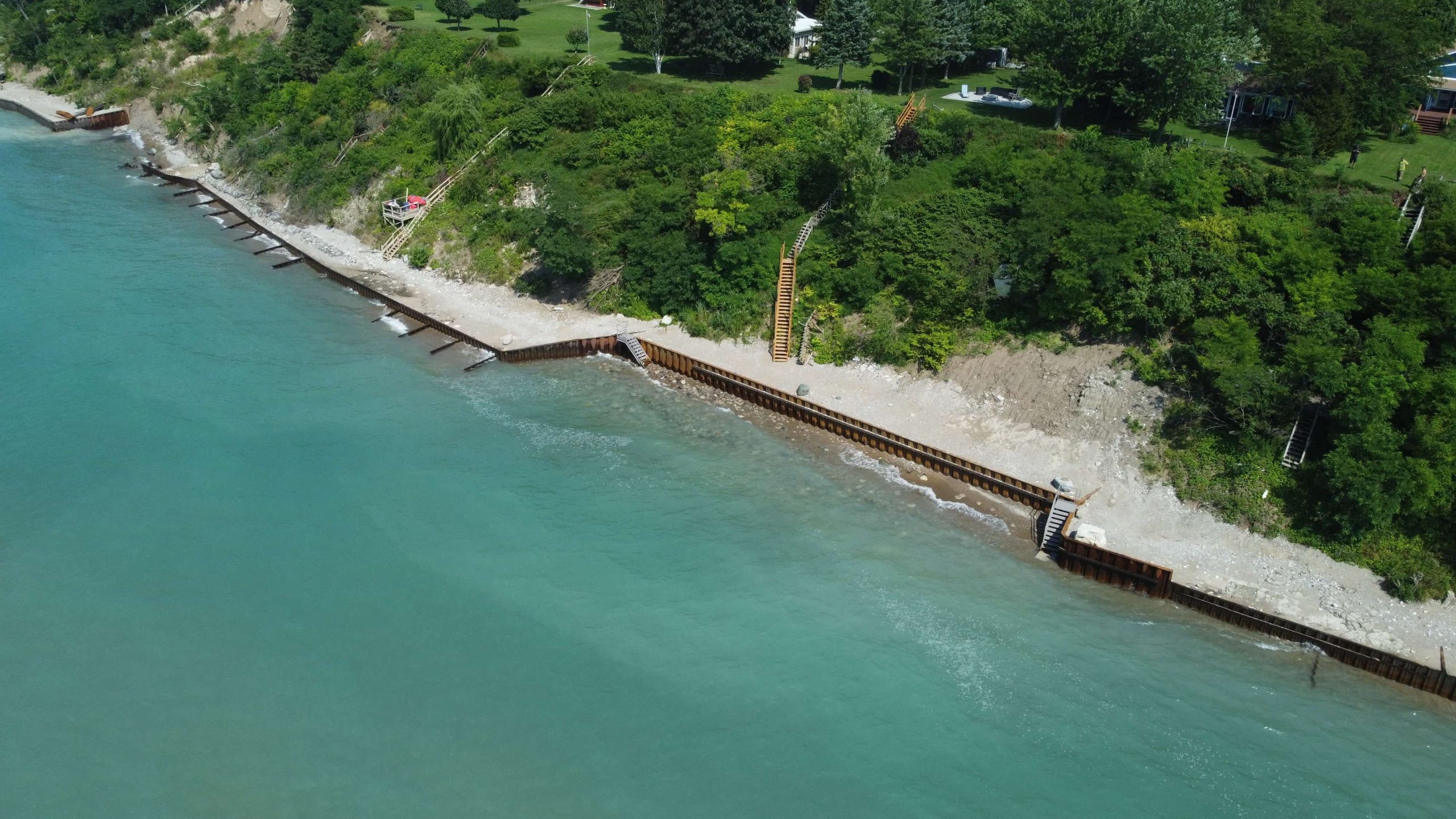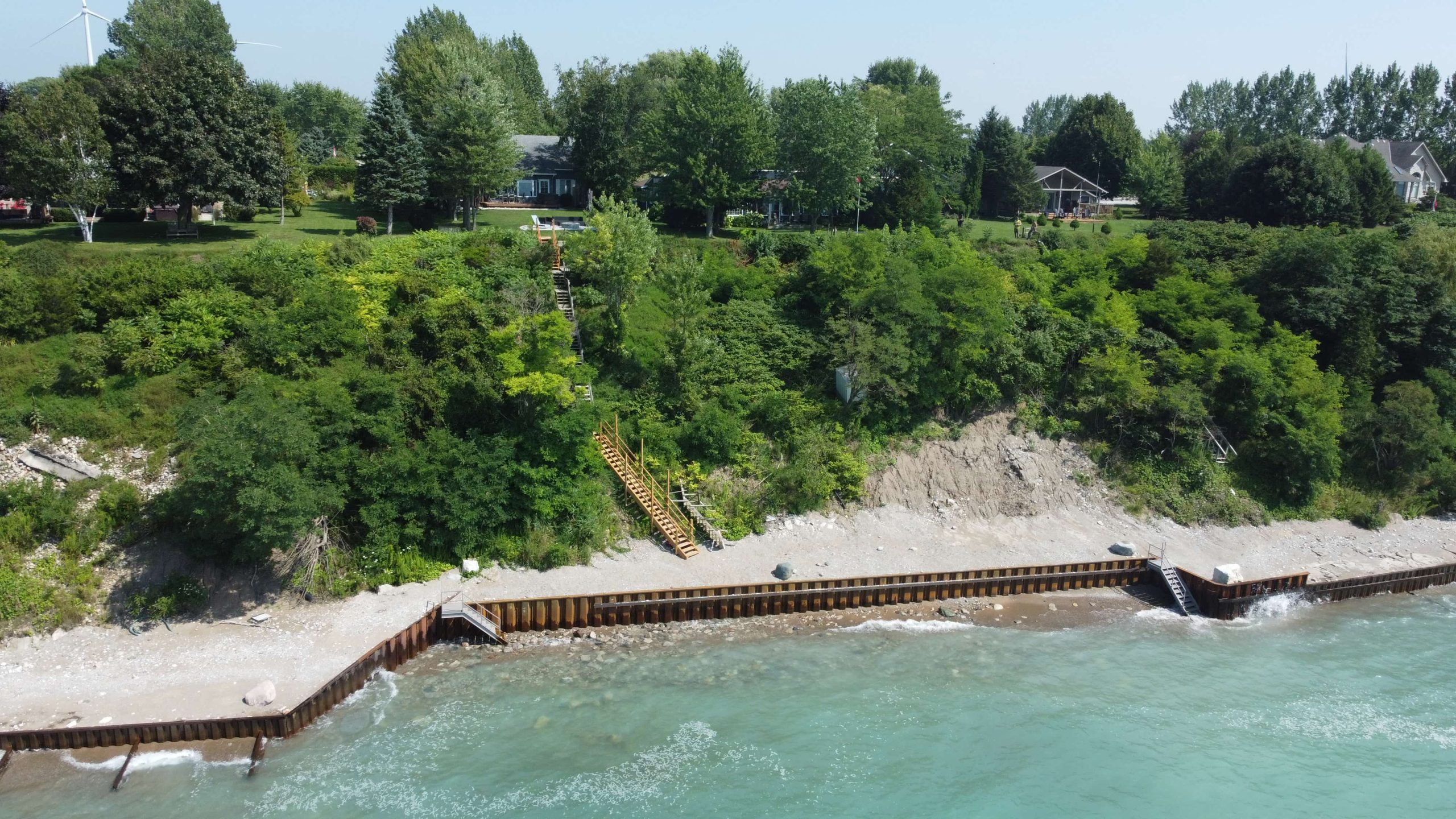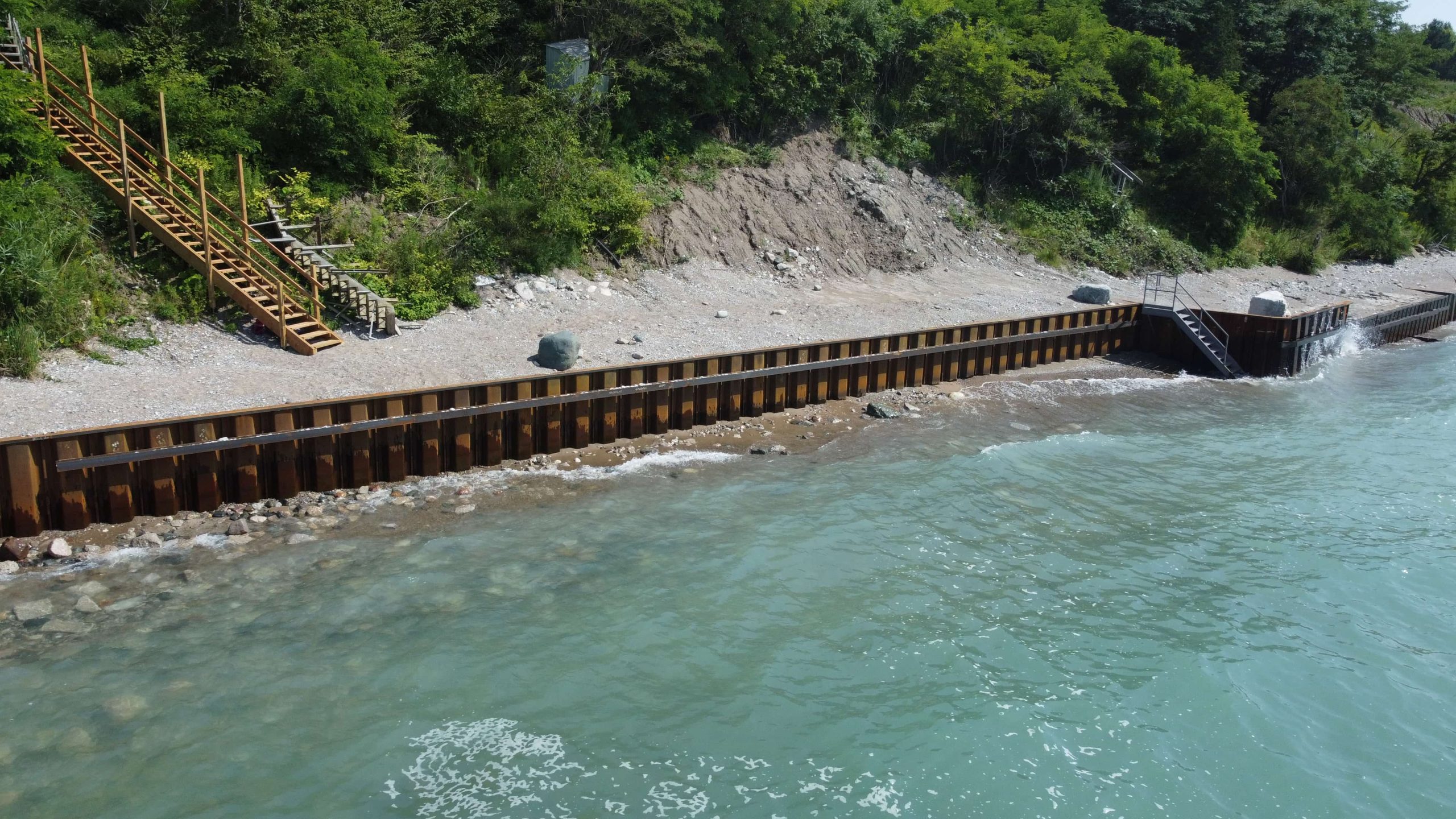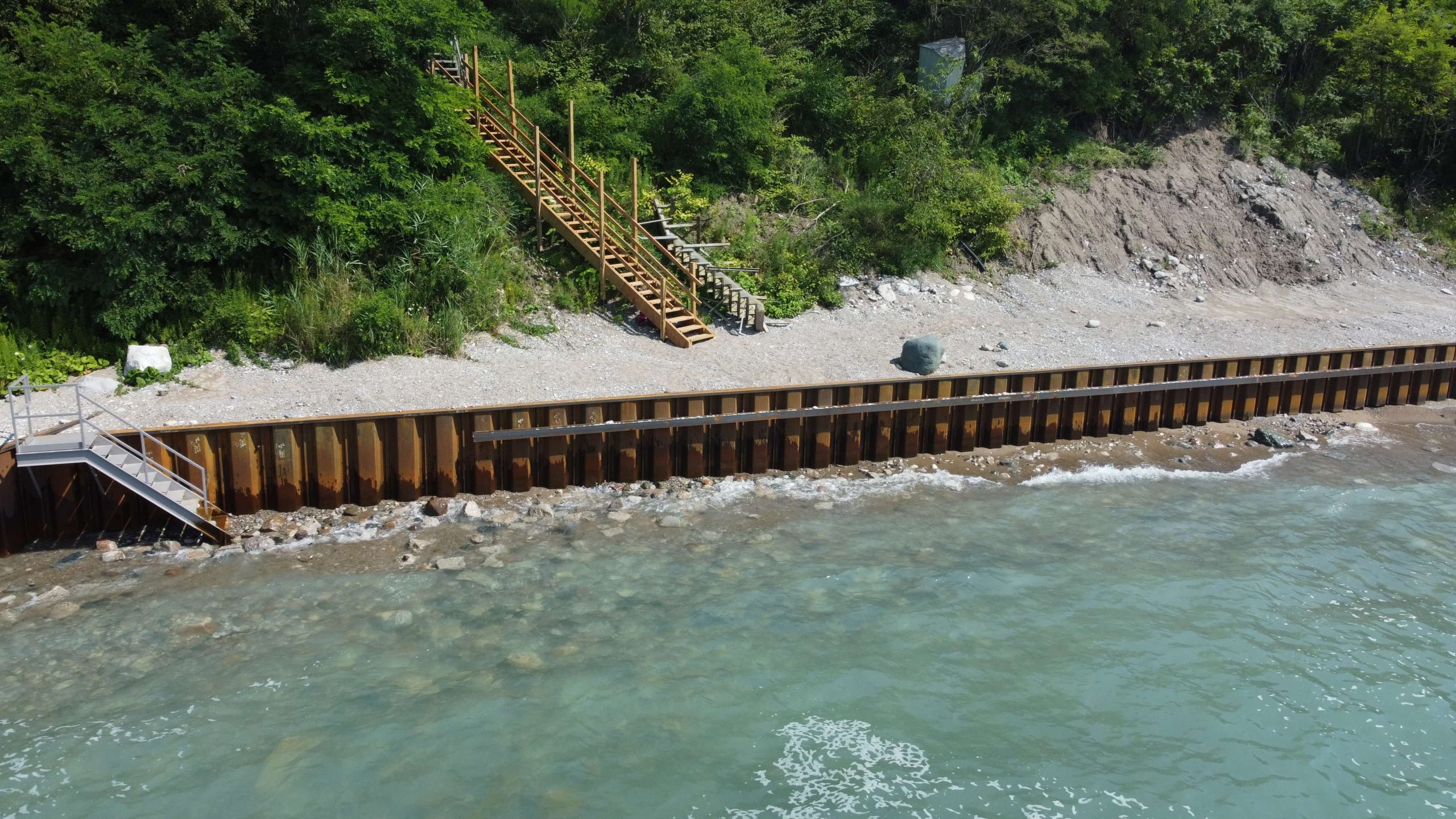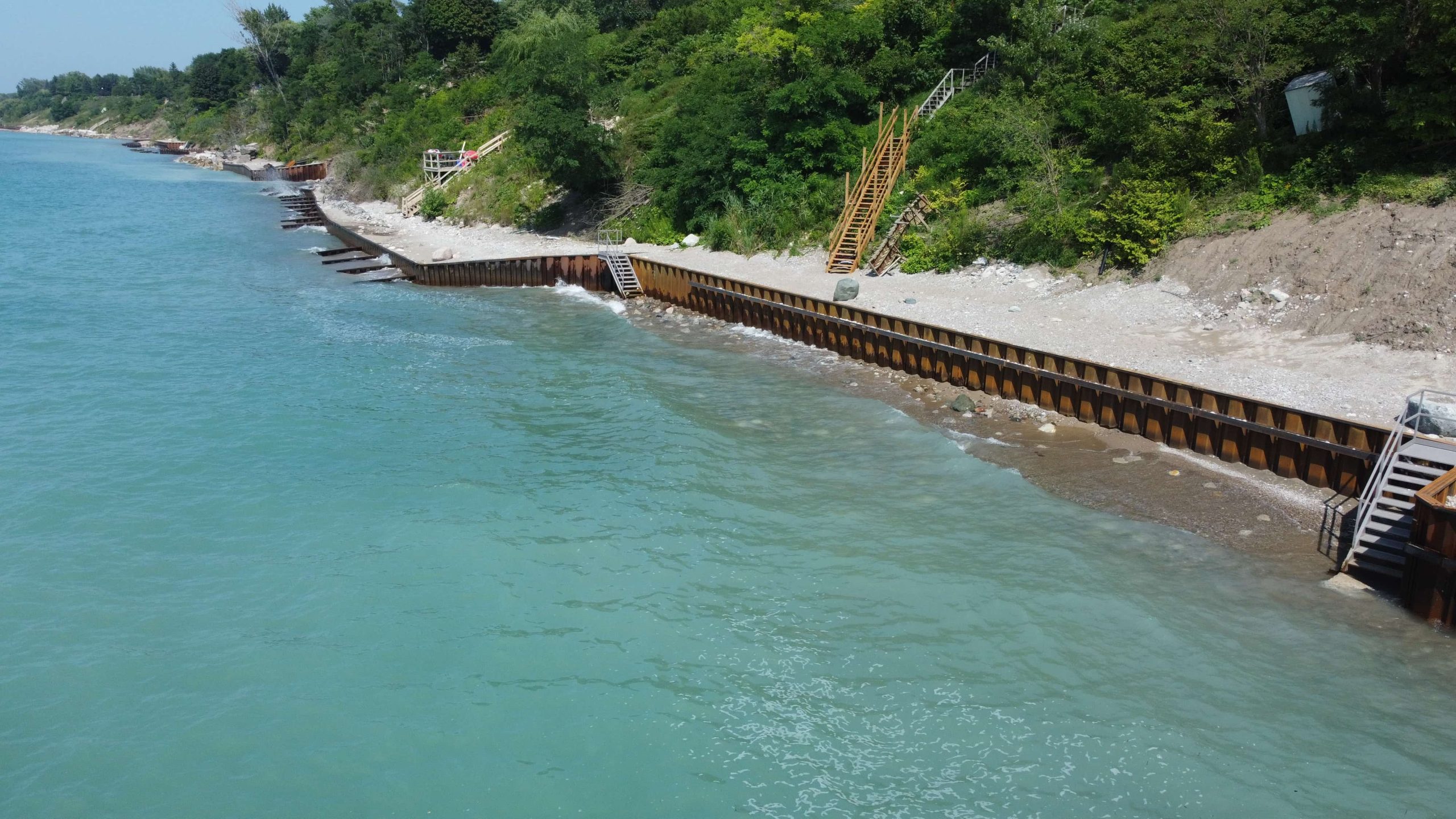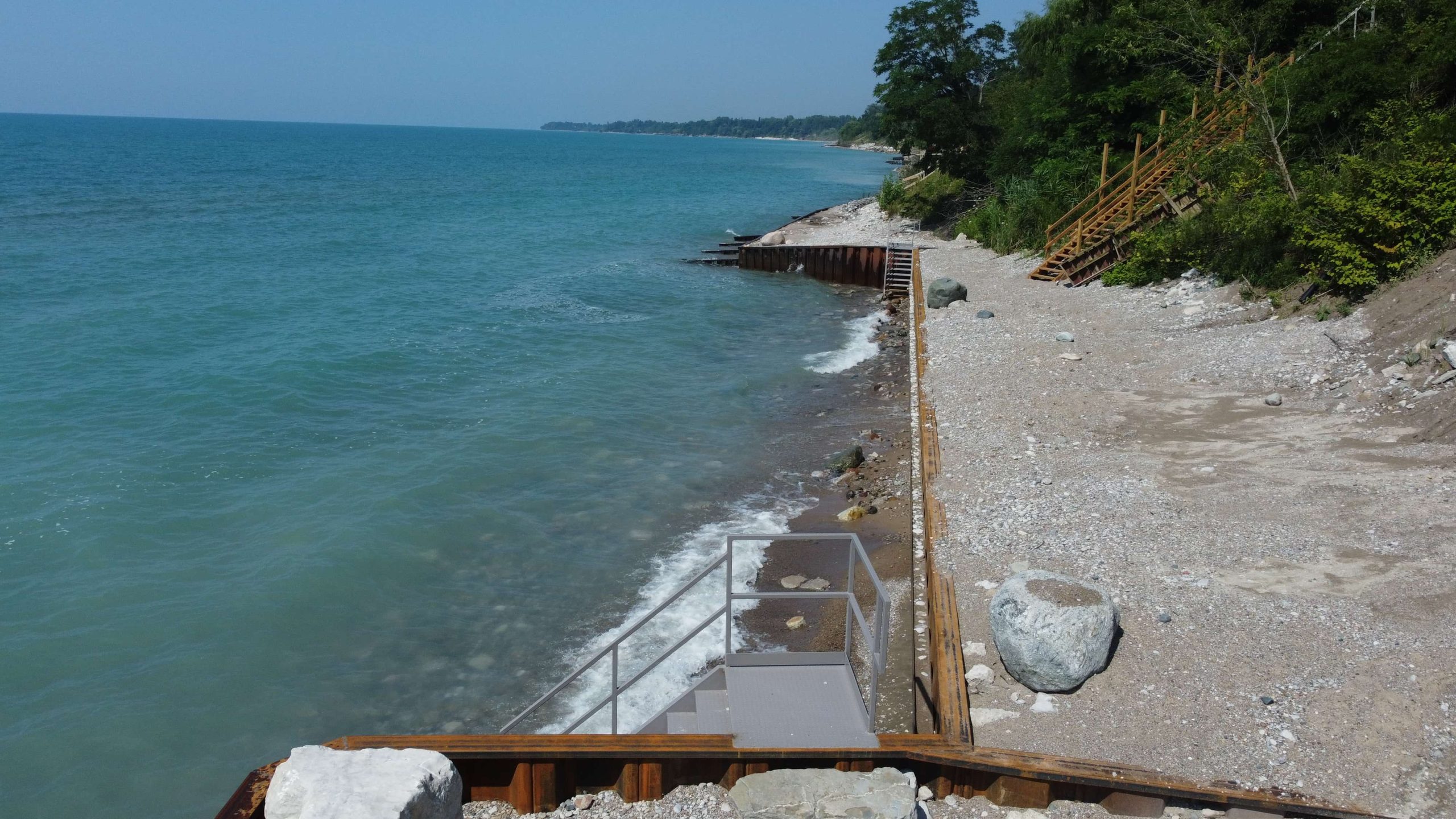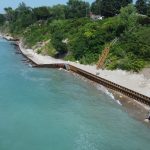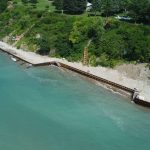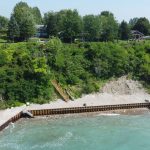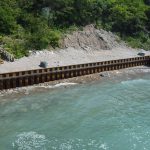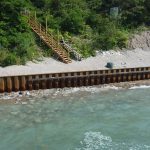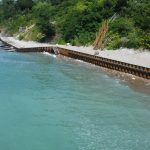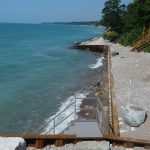 ❝
KB did a 200′ seawall at our family cottage in Bayfield in 2021. We were extremely happy with the workmanship and the people. I would definitely recommend them as a contractor to do this work.
❞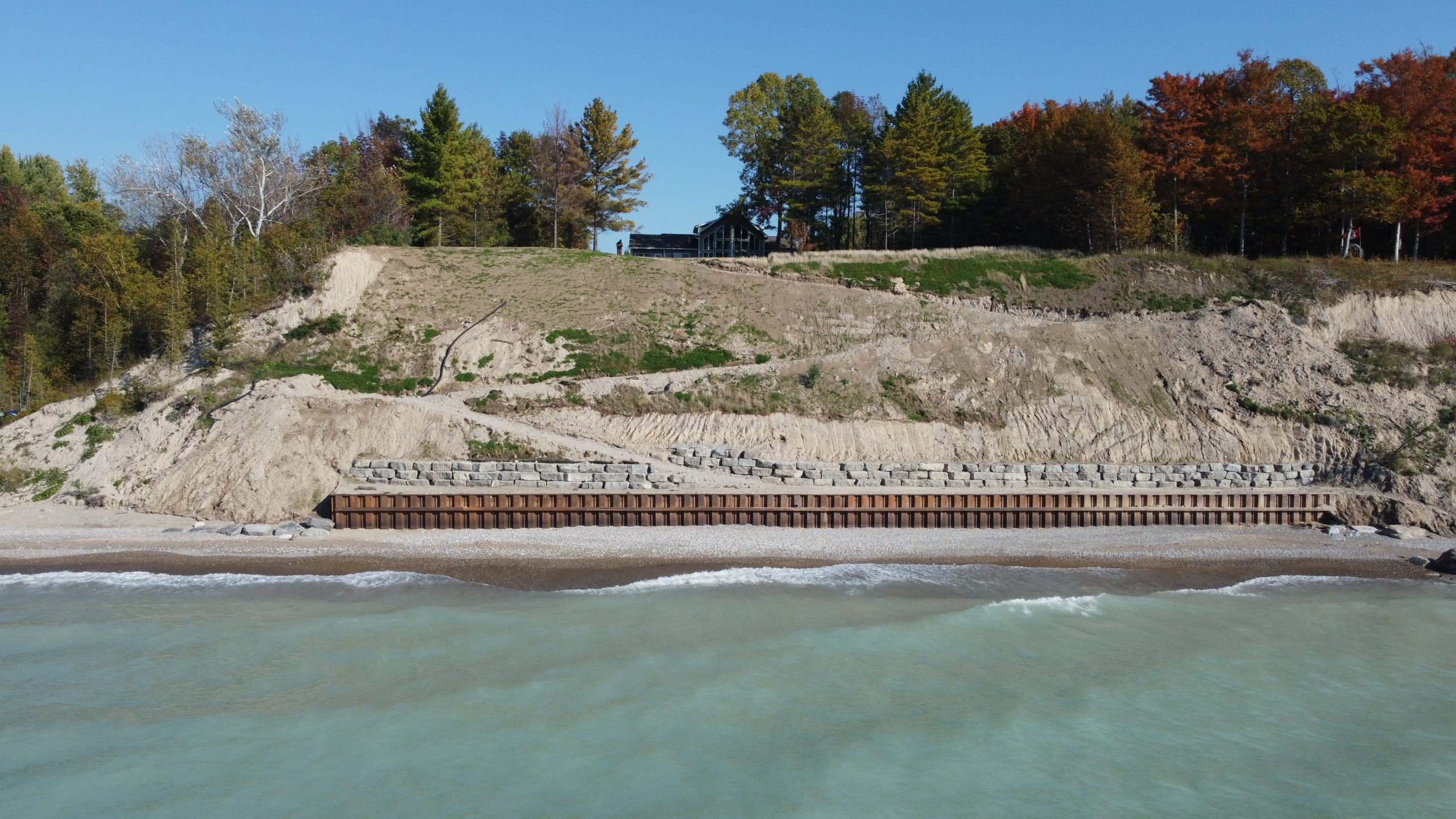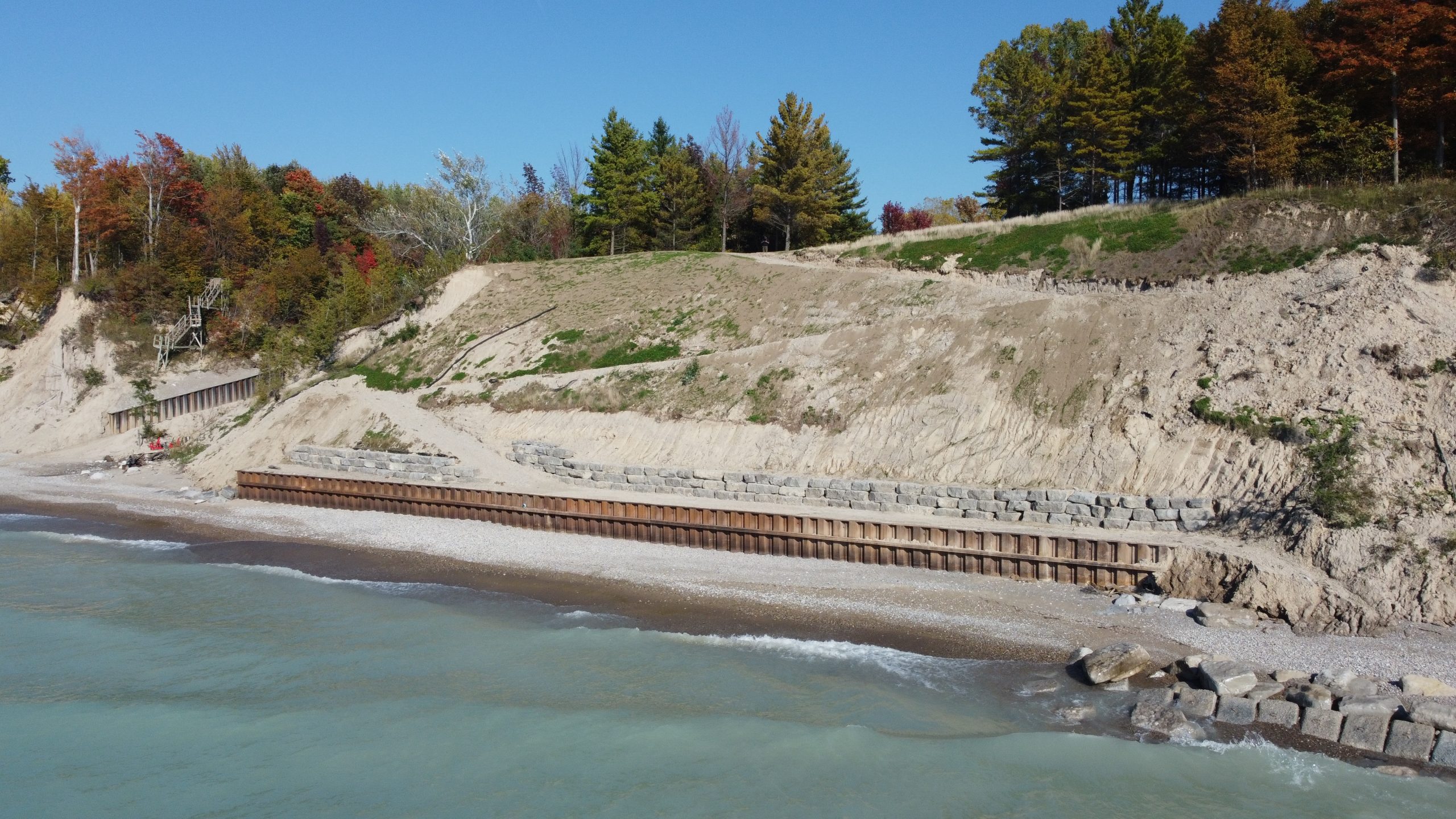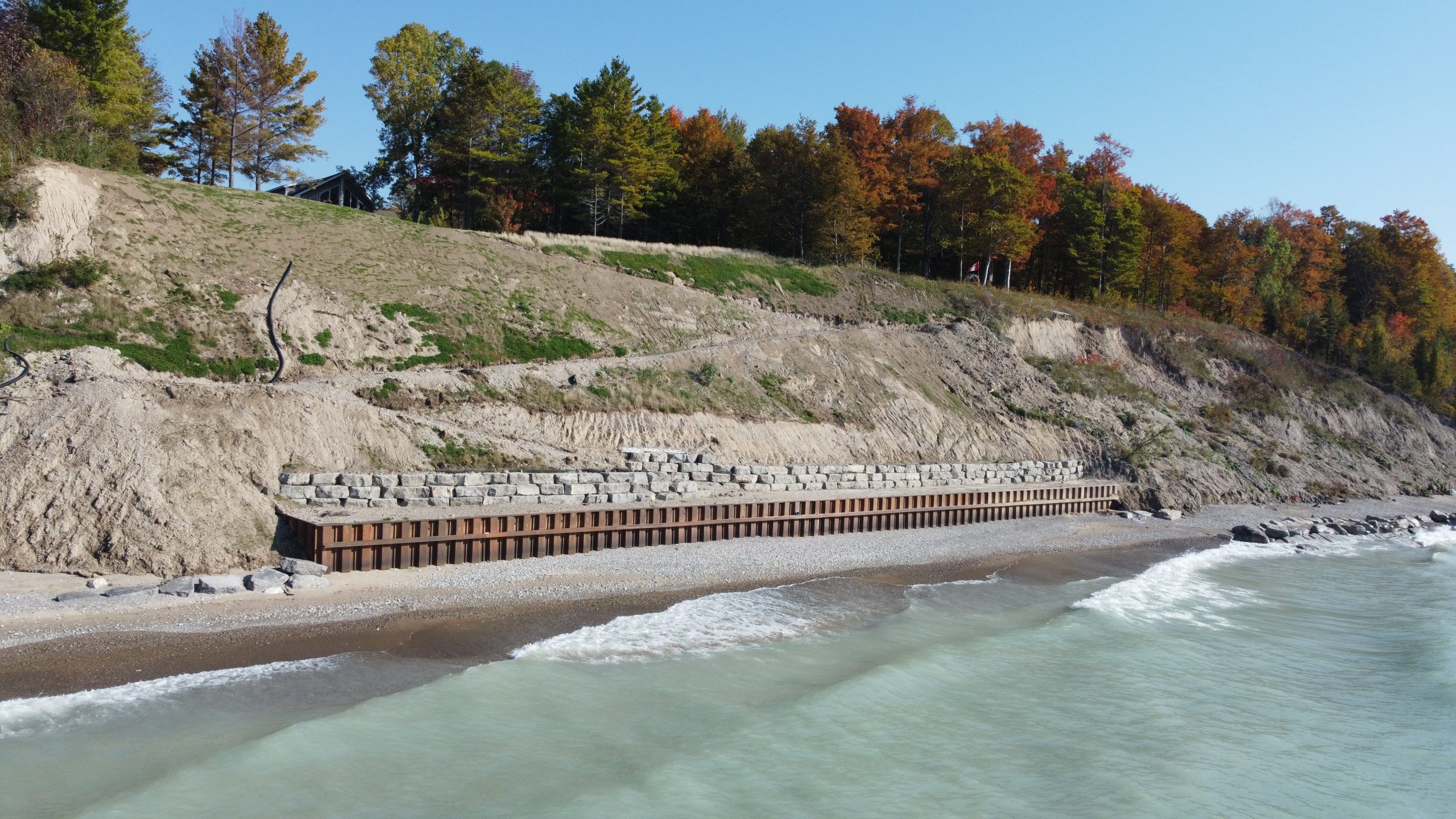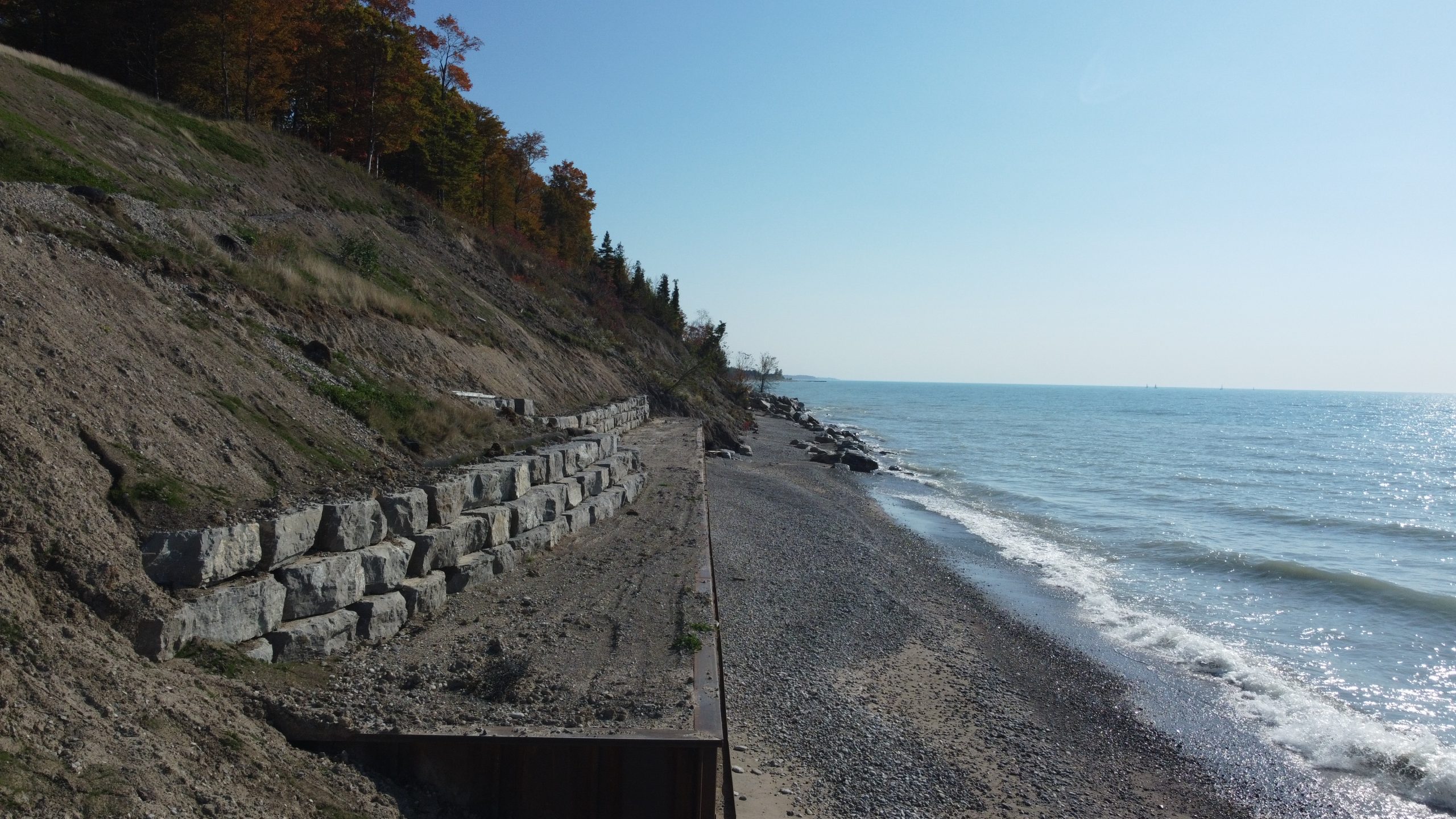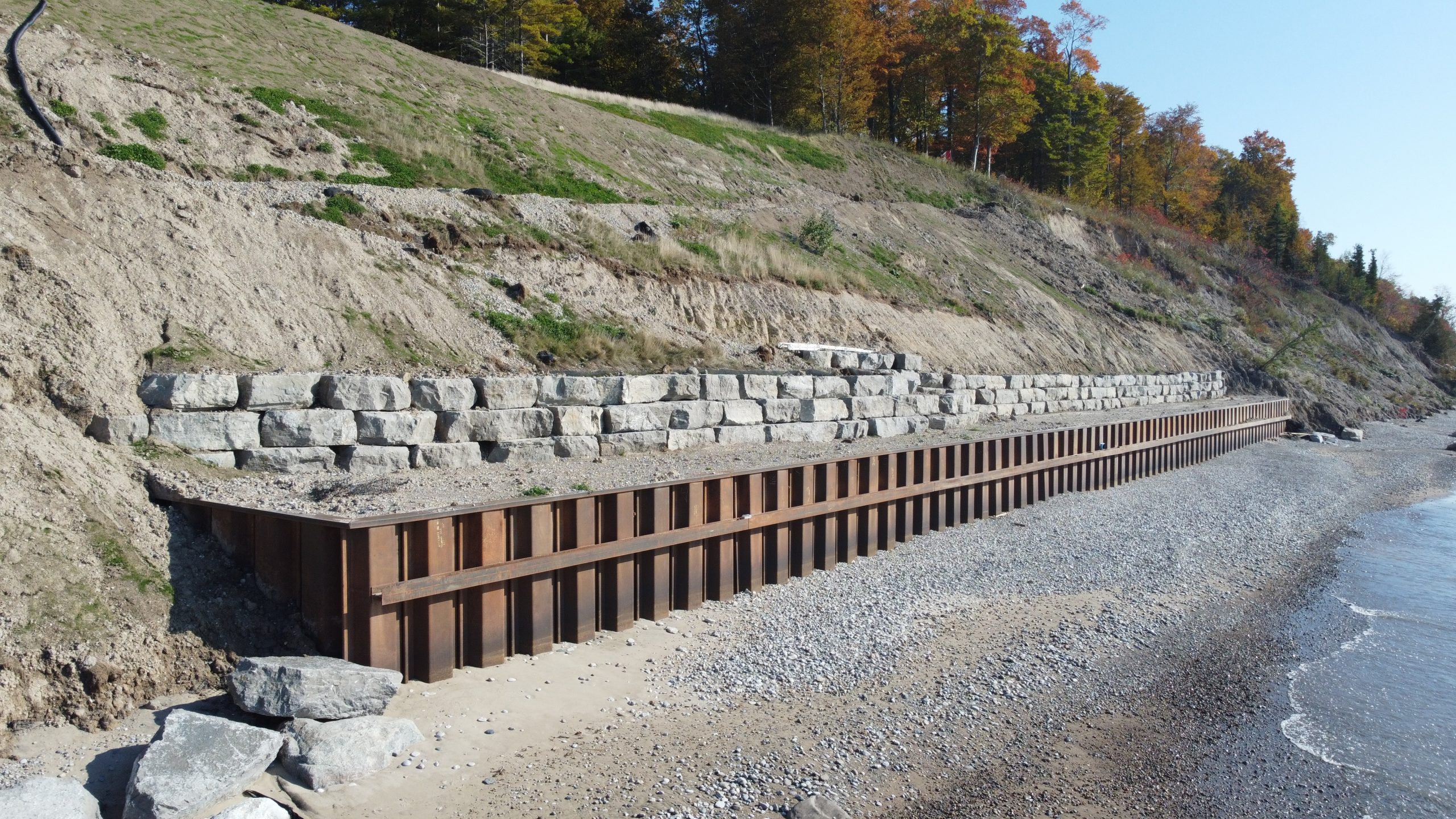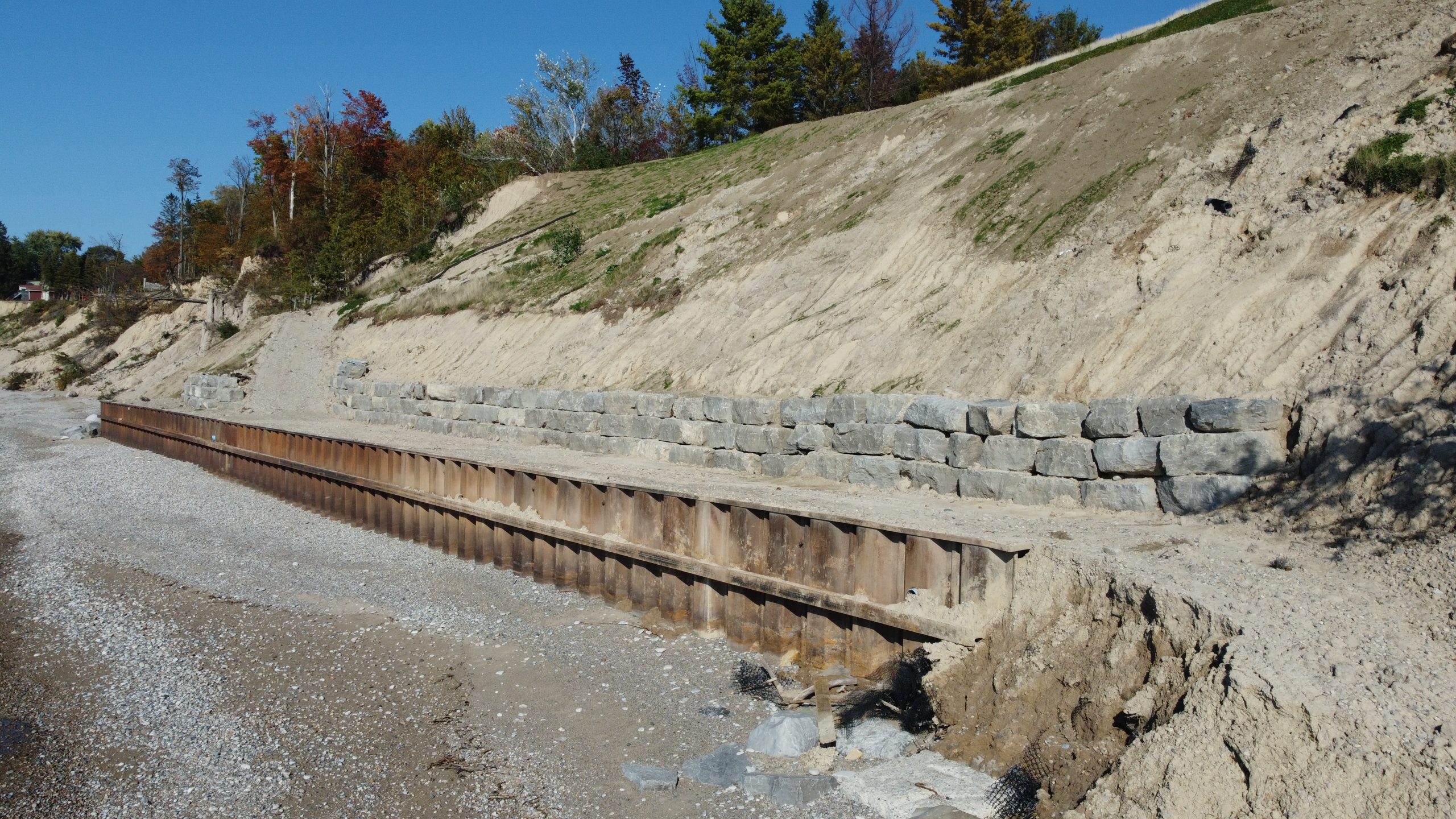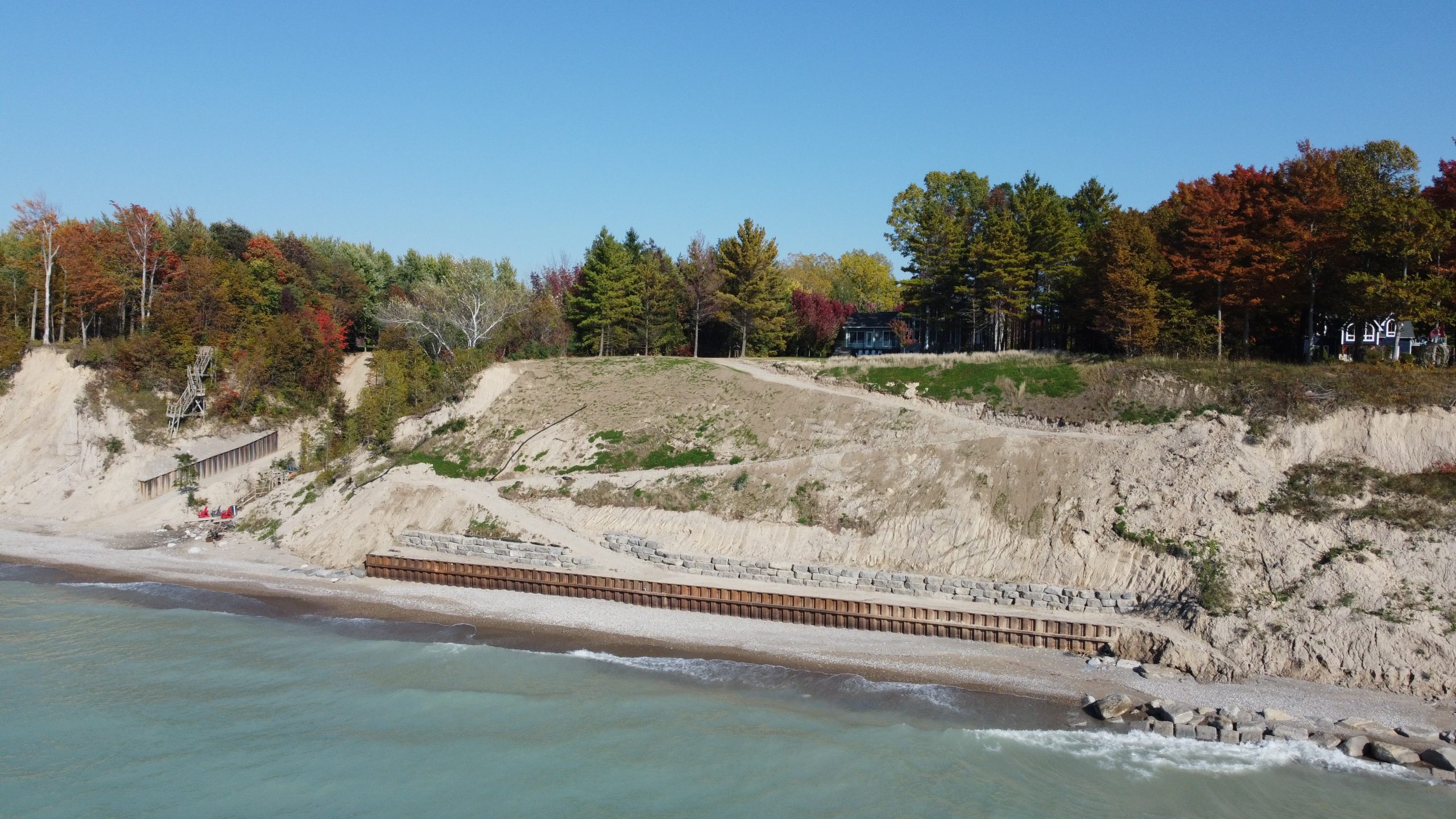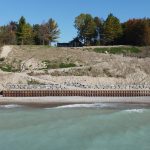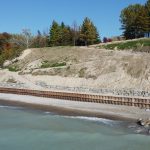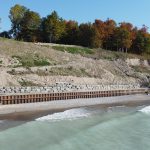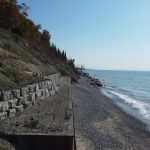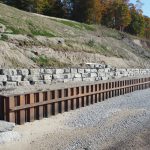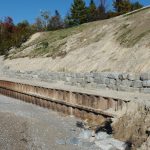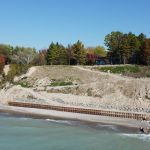 Joanne Gajeczki – Melina Heights, Bayfield
❝
A lot of weight had been added to the seawall and it pushed it. The kbshoring crew came back and fixed it better than ever for free. Good to know there are businesses out there that stand by their word.
❞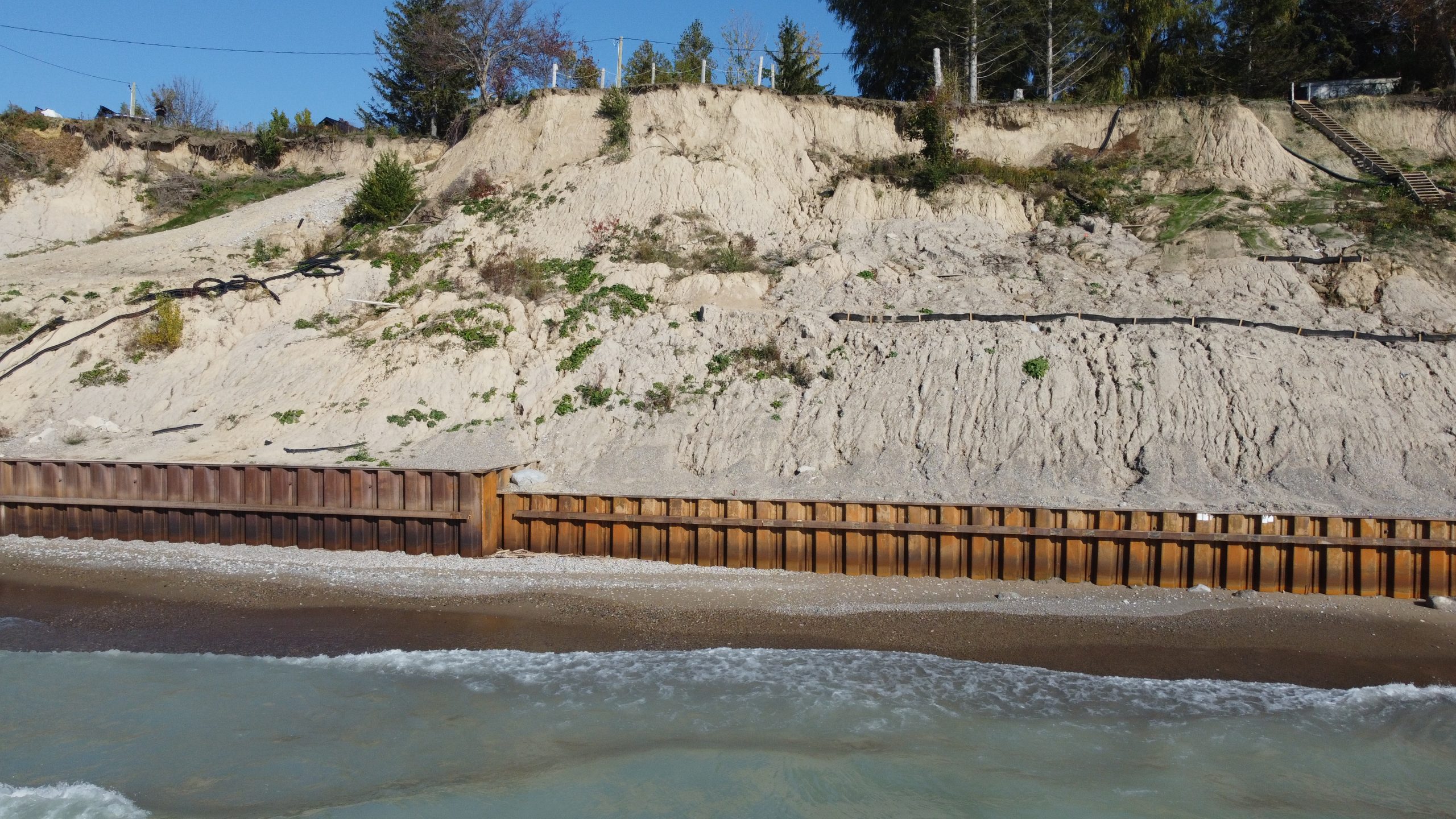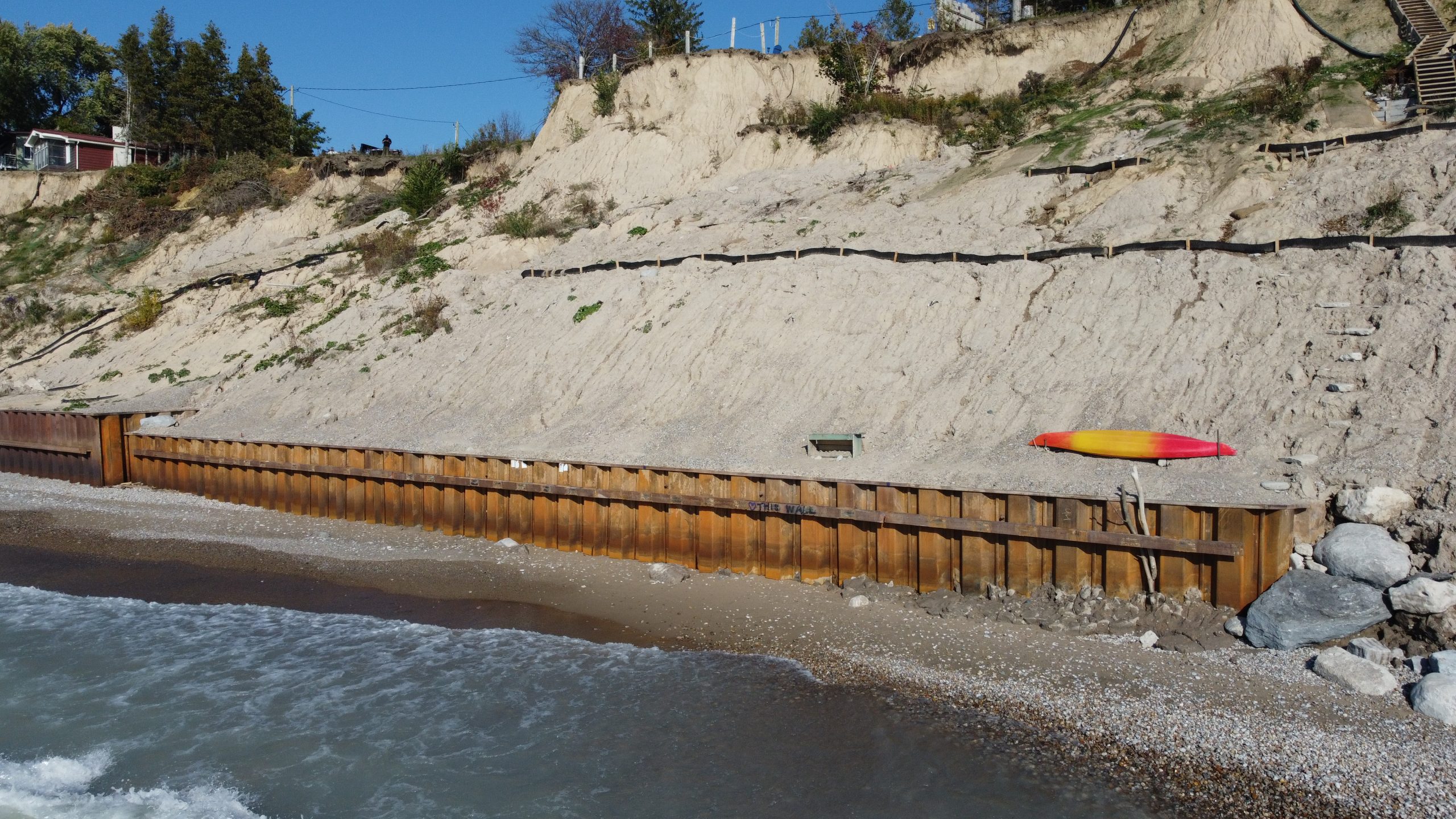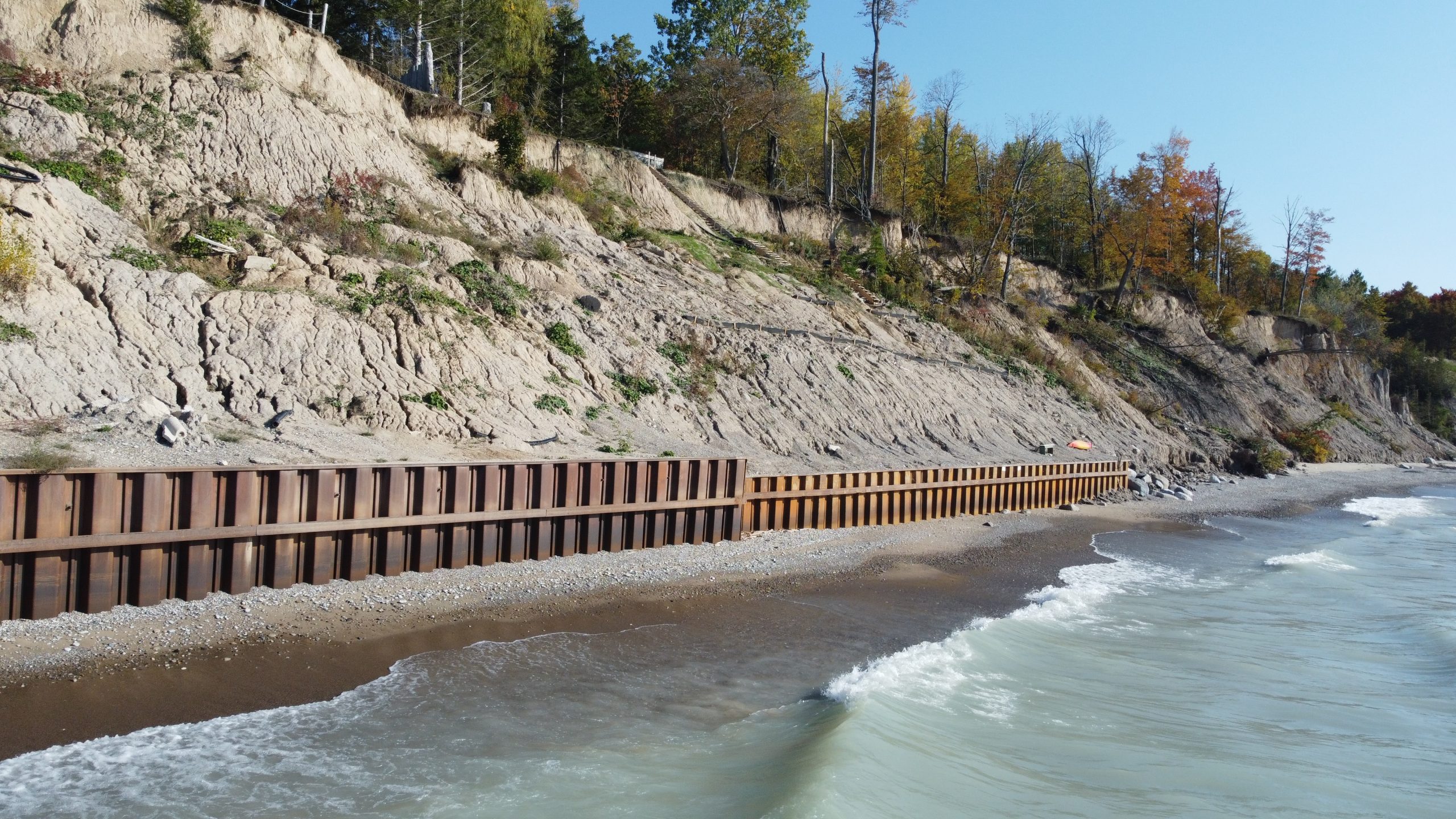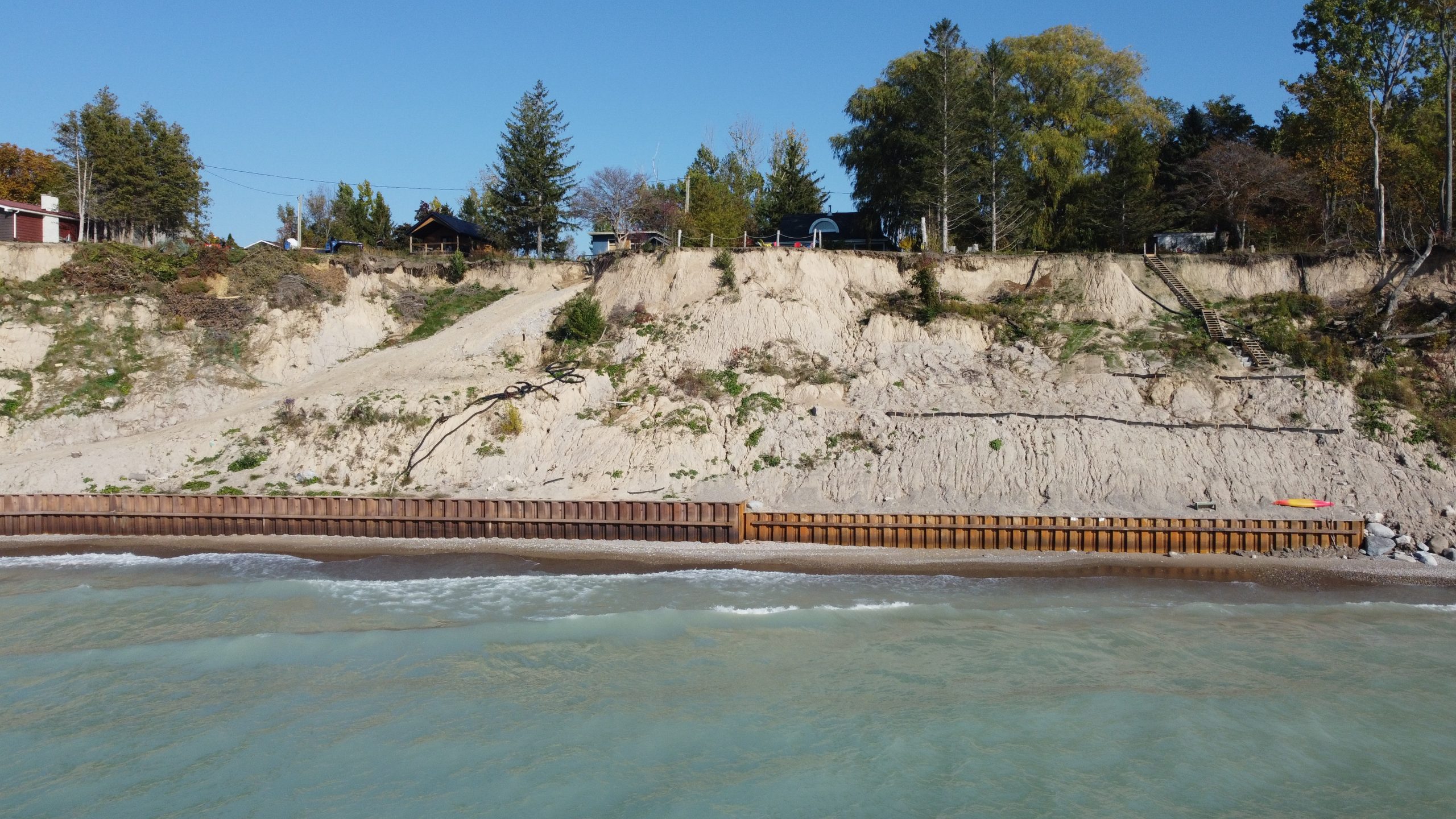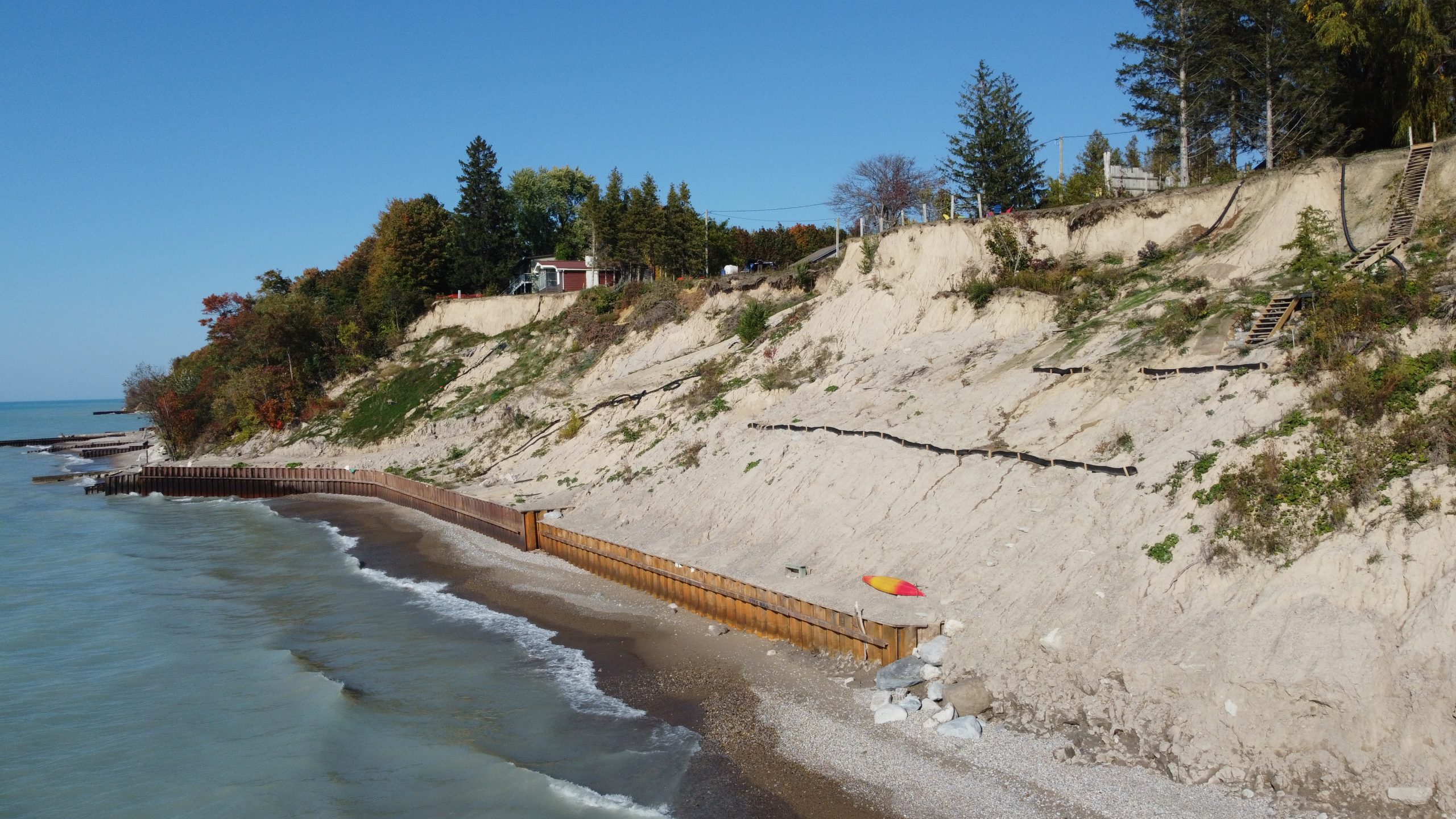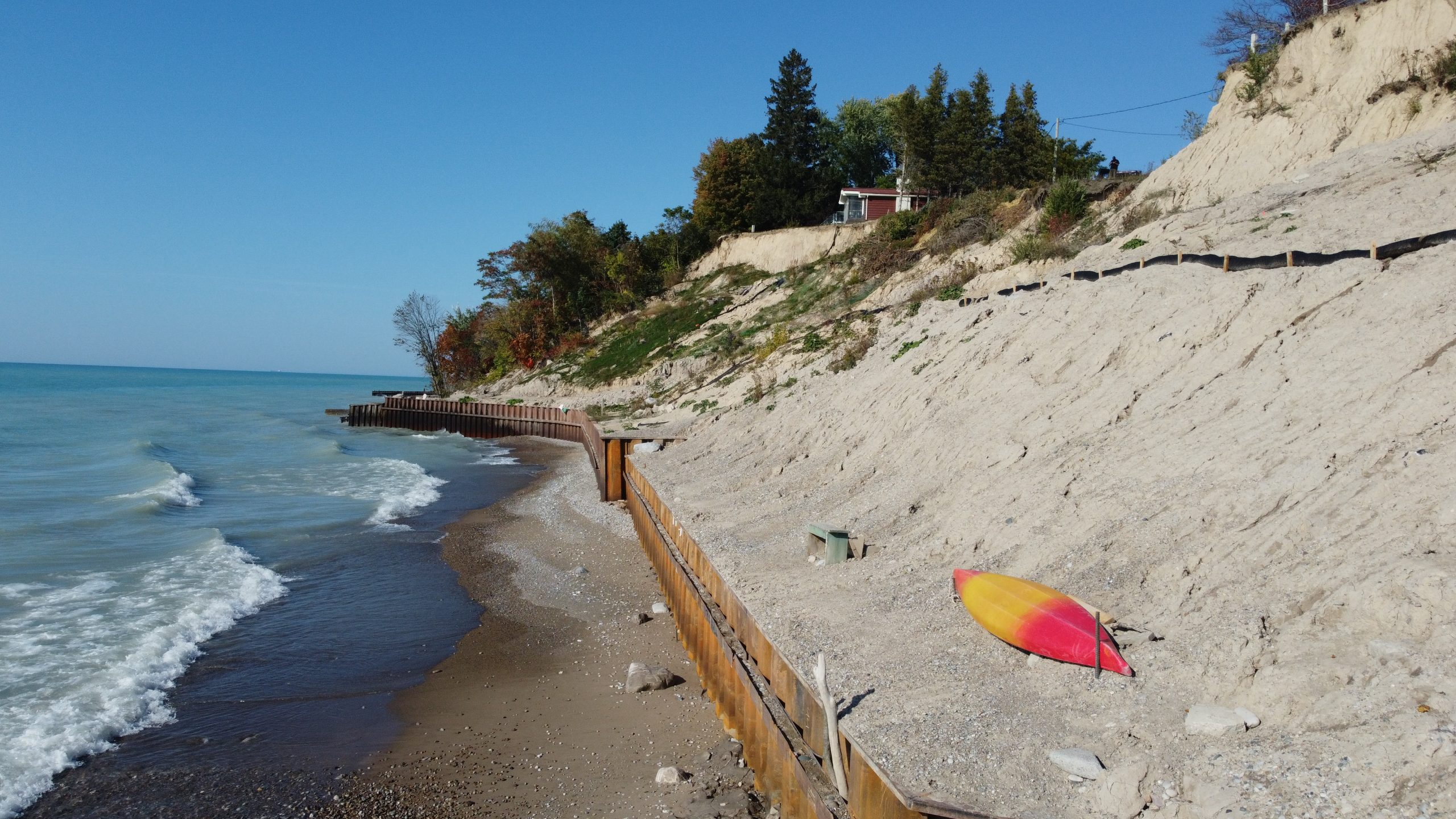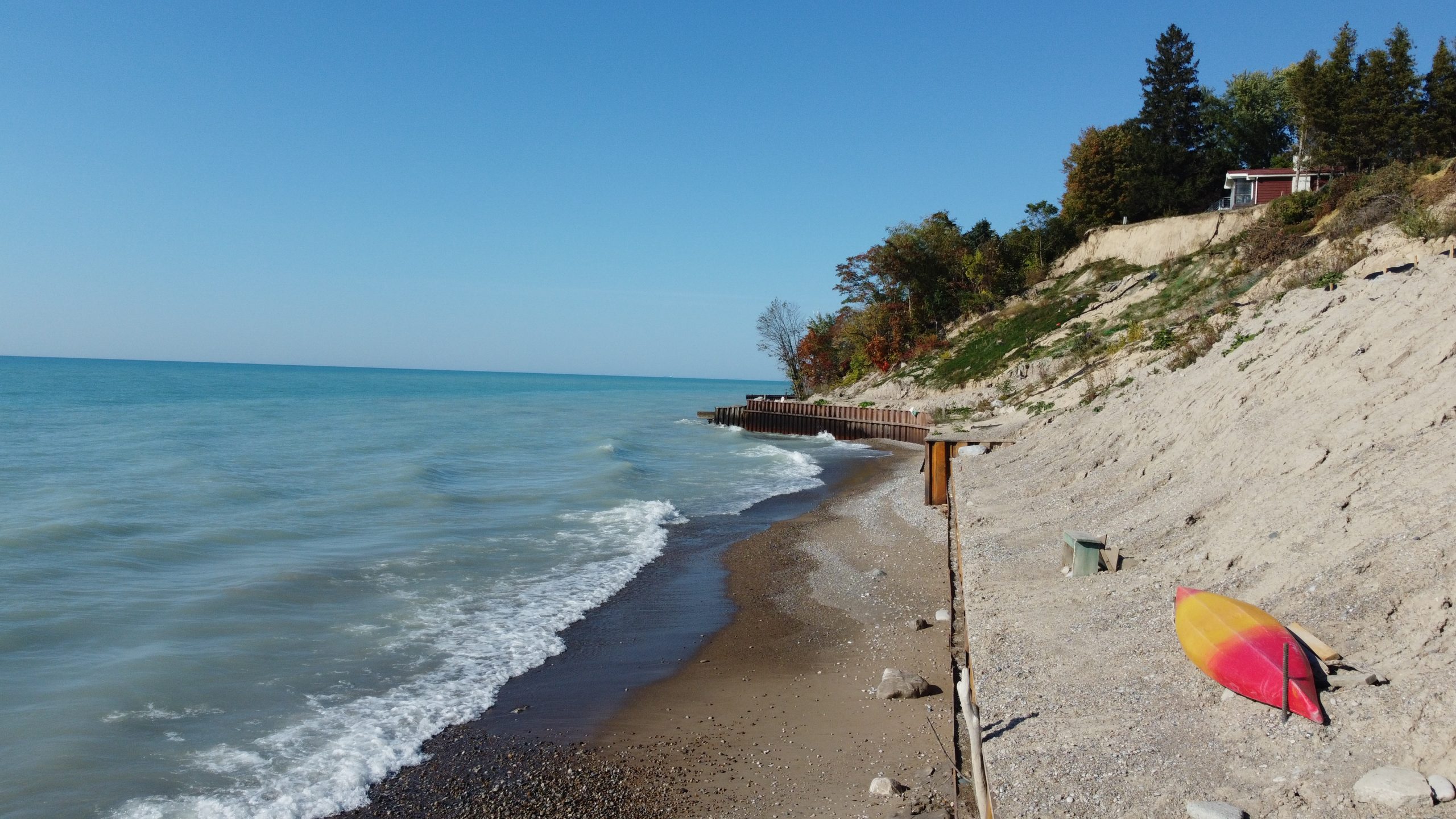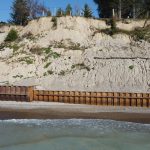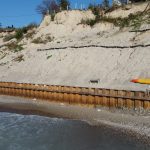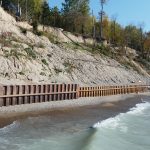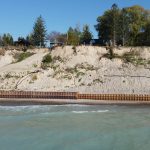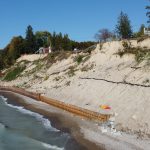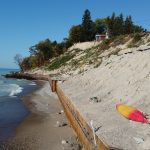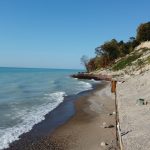 James Brown – Blue Haven Beach
❝
KB shoring completed a breakwall project for us in the summer of 2021. The project was completed when we were told the wall would be installed, the final price was the price given, and the time taken to do the project was the time quoted. The crew was very friendly, easy to work with, and did a couple of extra things above and beyond the initial work quoted. We would recommend KB shoring.
❞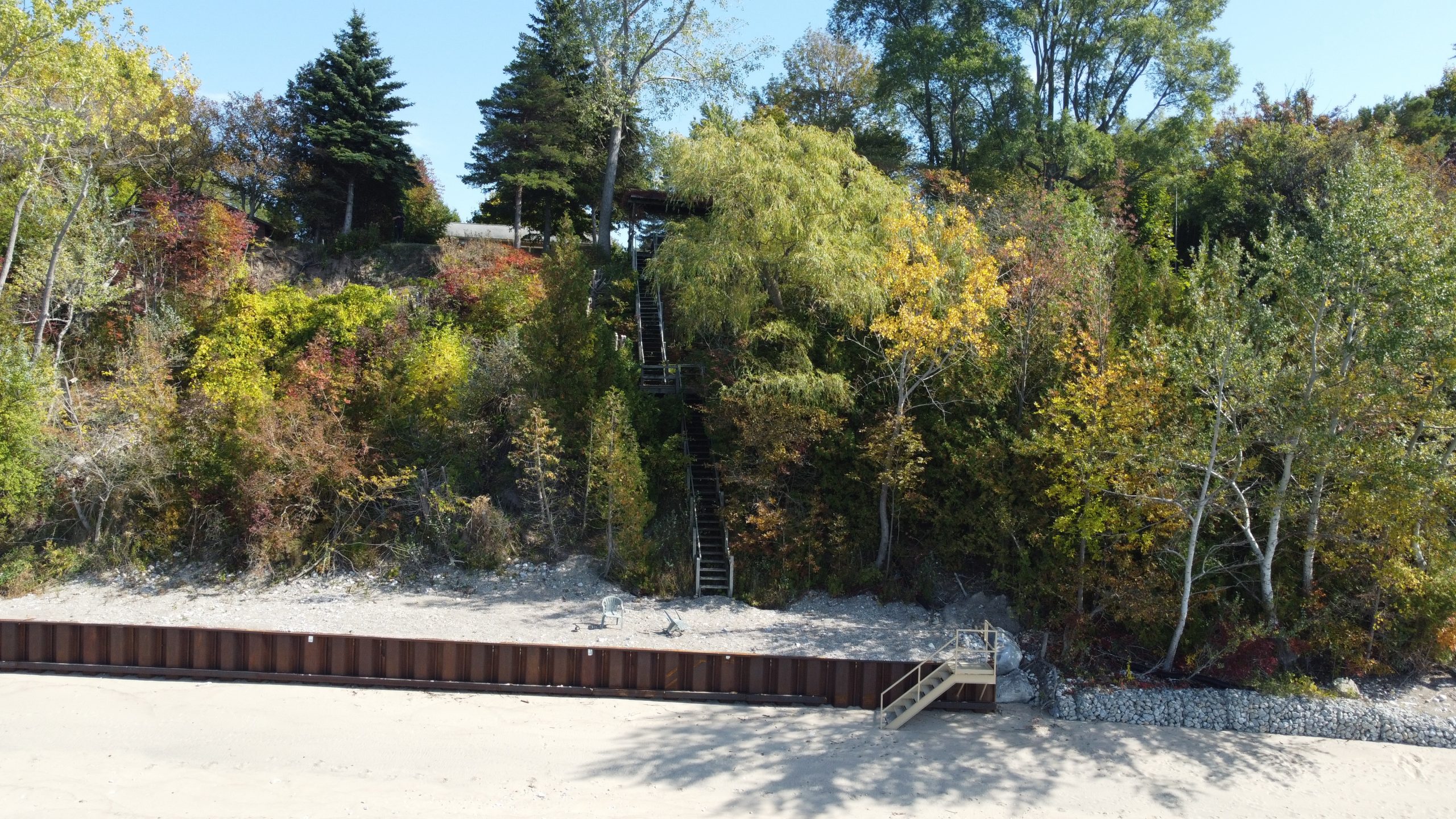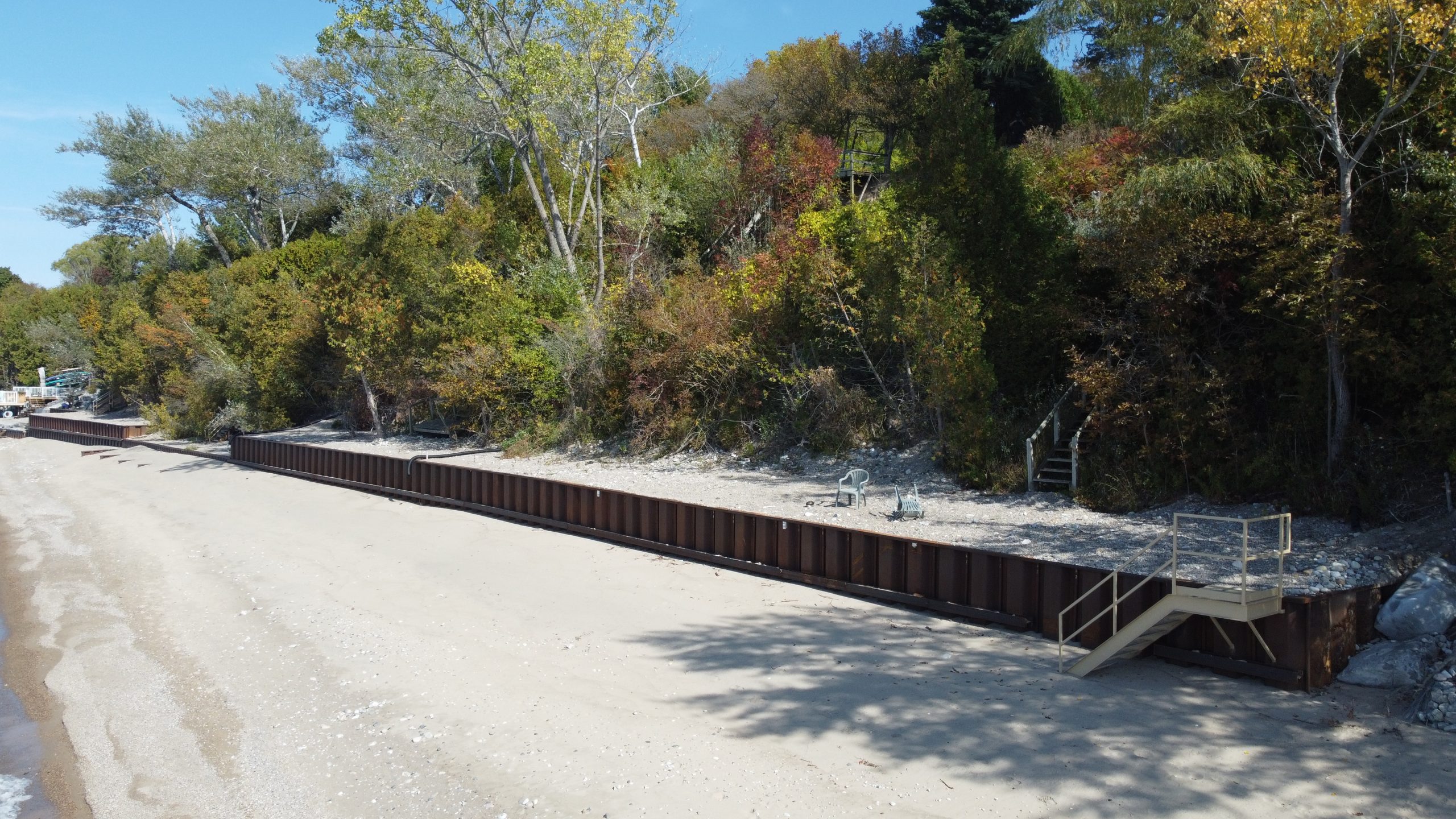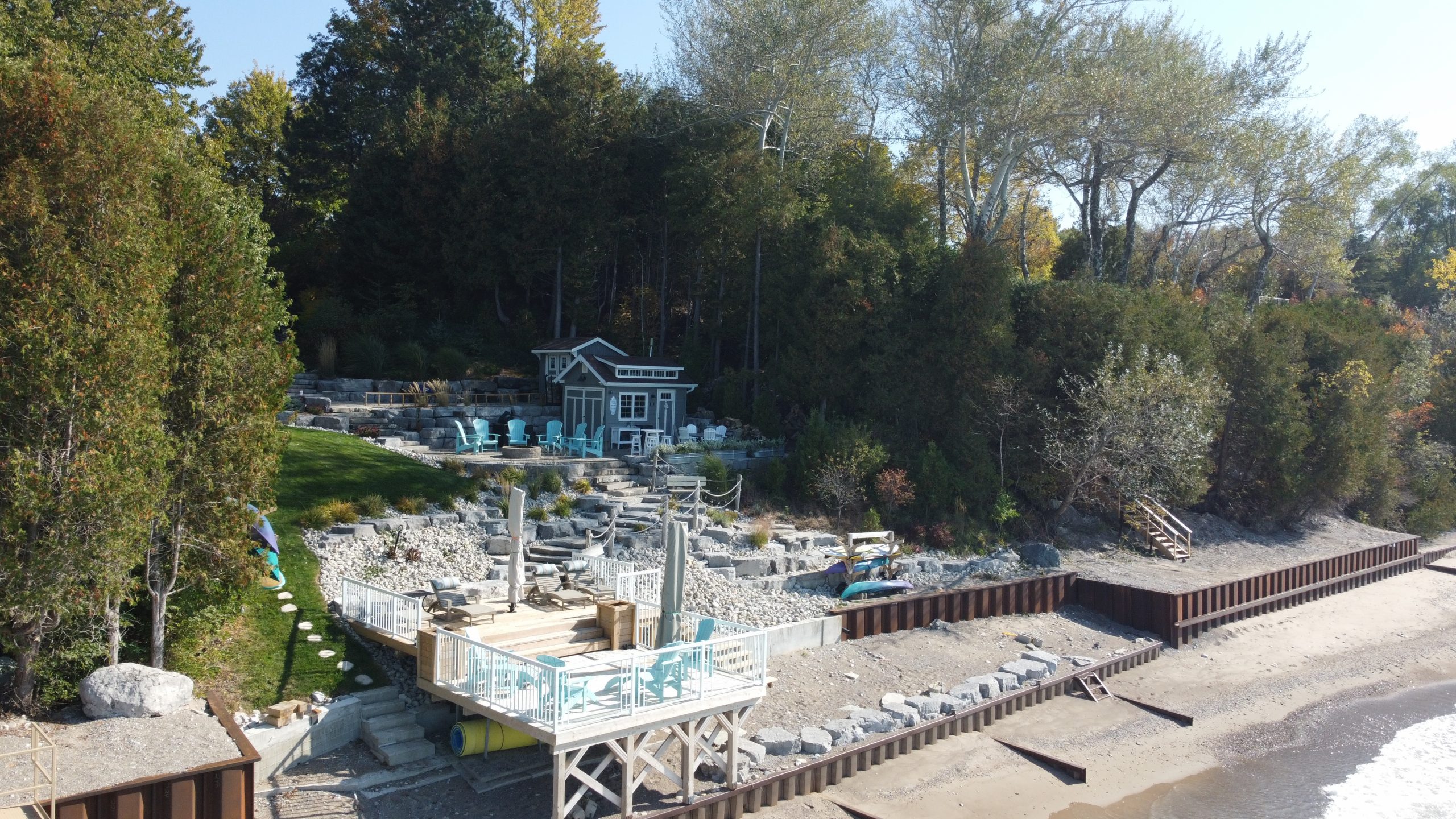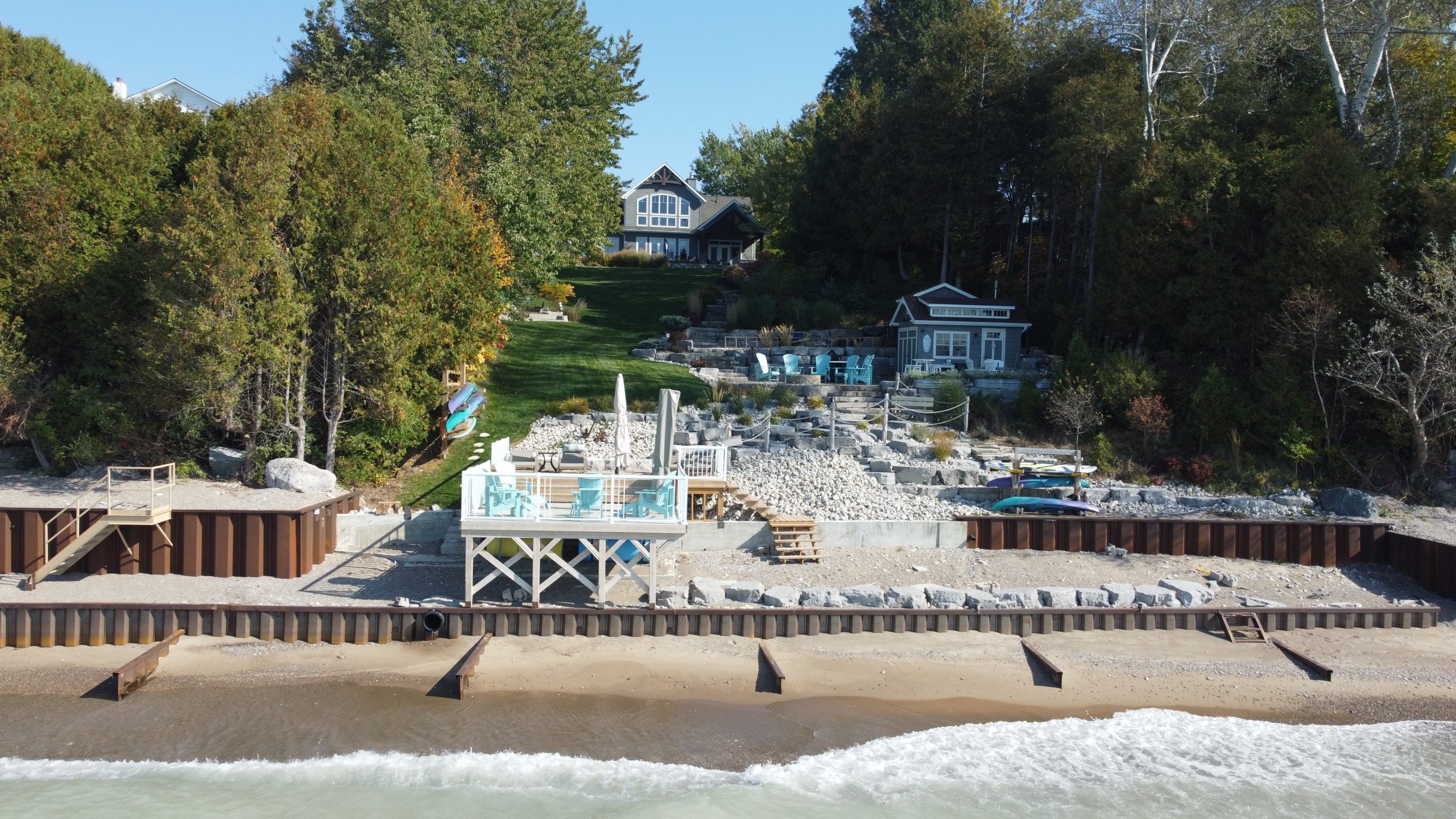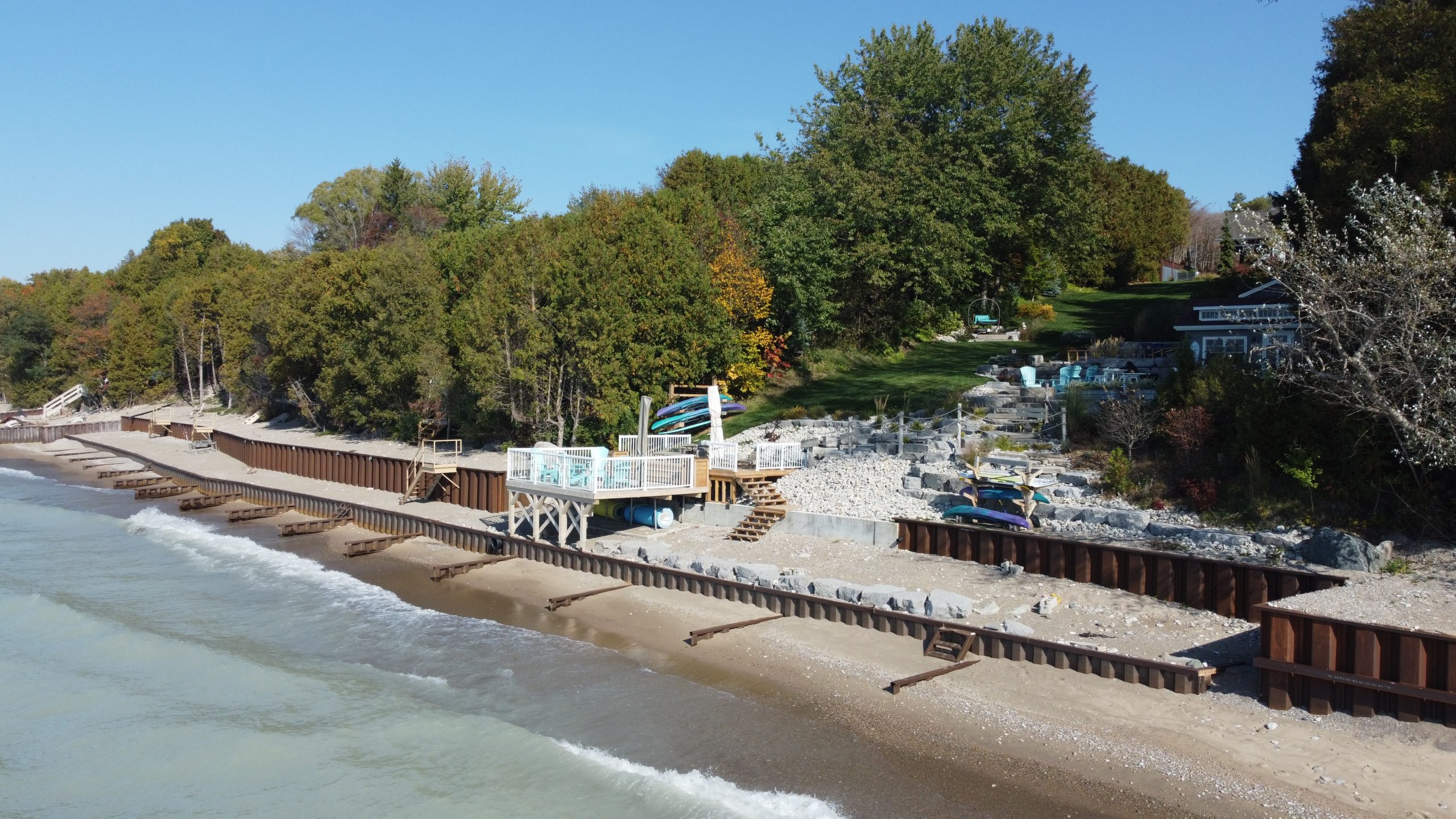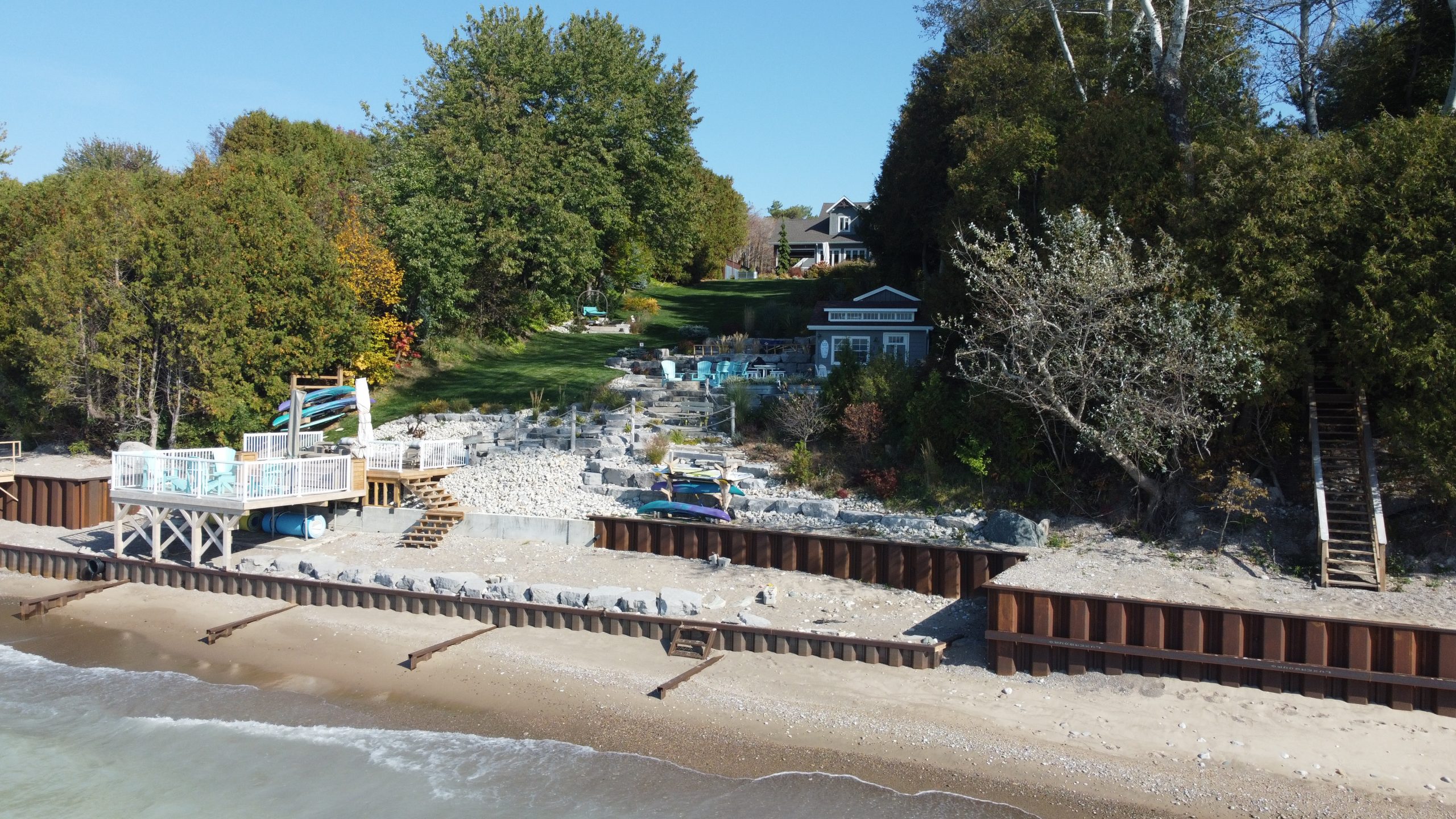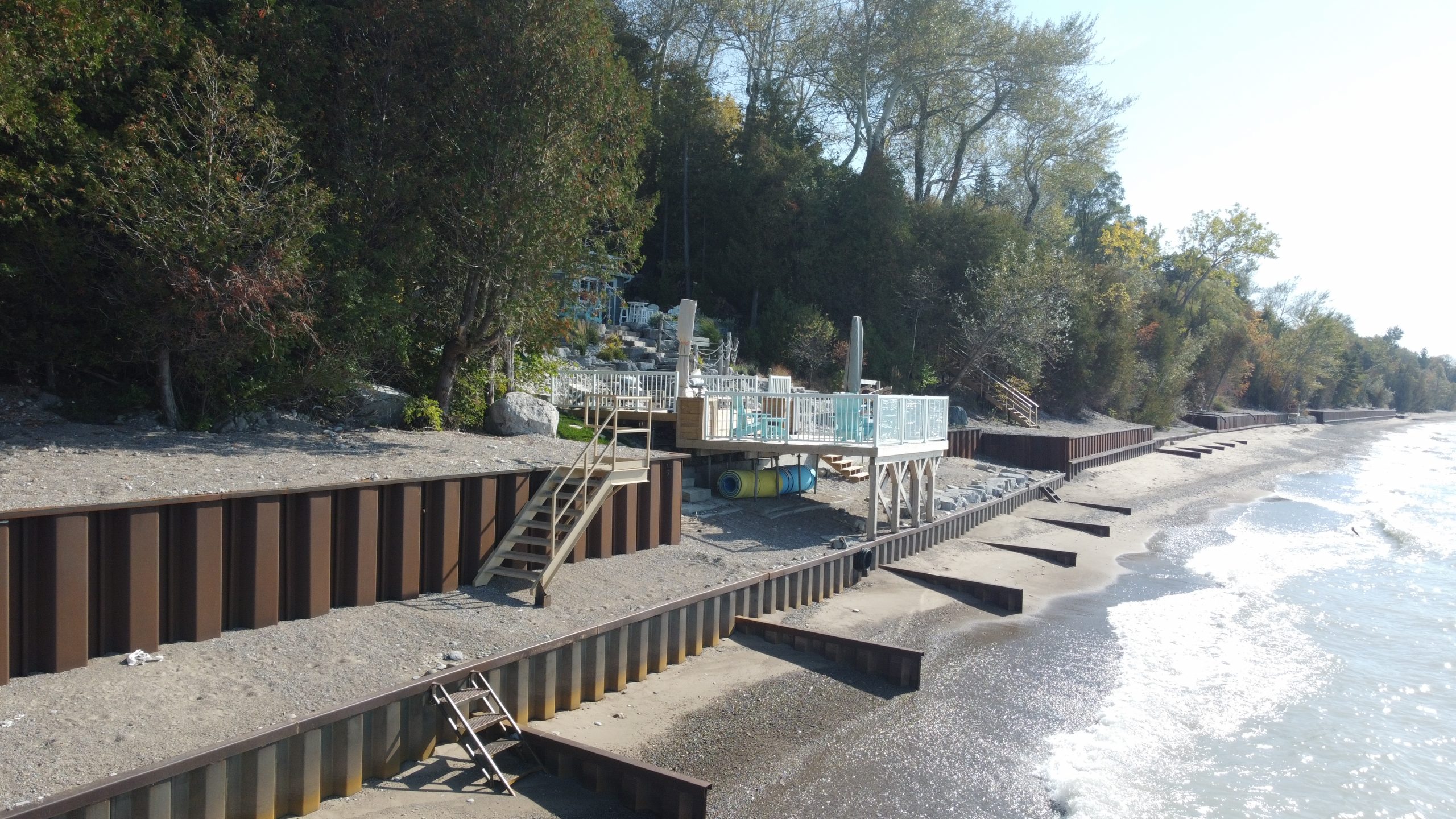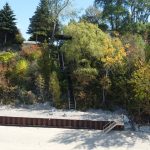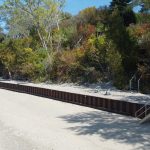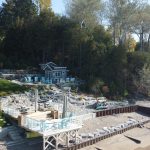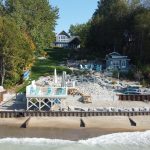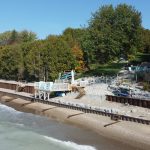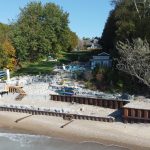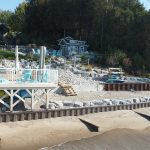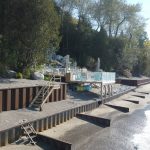 Chantale Pitts – Norma Drive, Bayfield
❝
Brad was excellent to deal with when building shoreline protection. He met us on site on different occasions and answered all of our questions and showed us exactly what they would do on our shoreline. He had our construction done quickly and it is exceptional quality. I would highly recommend him if you are considering shoreline protection.
❞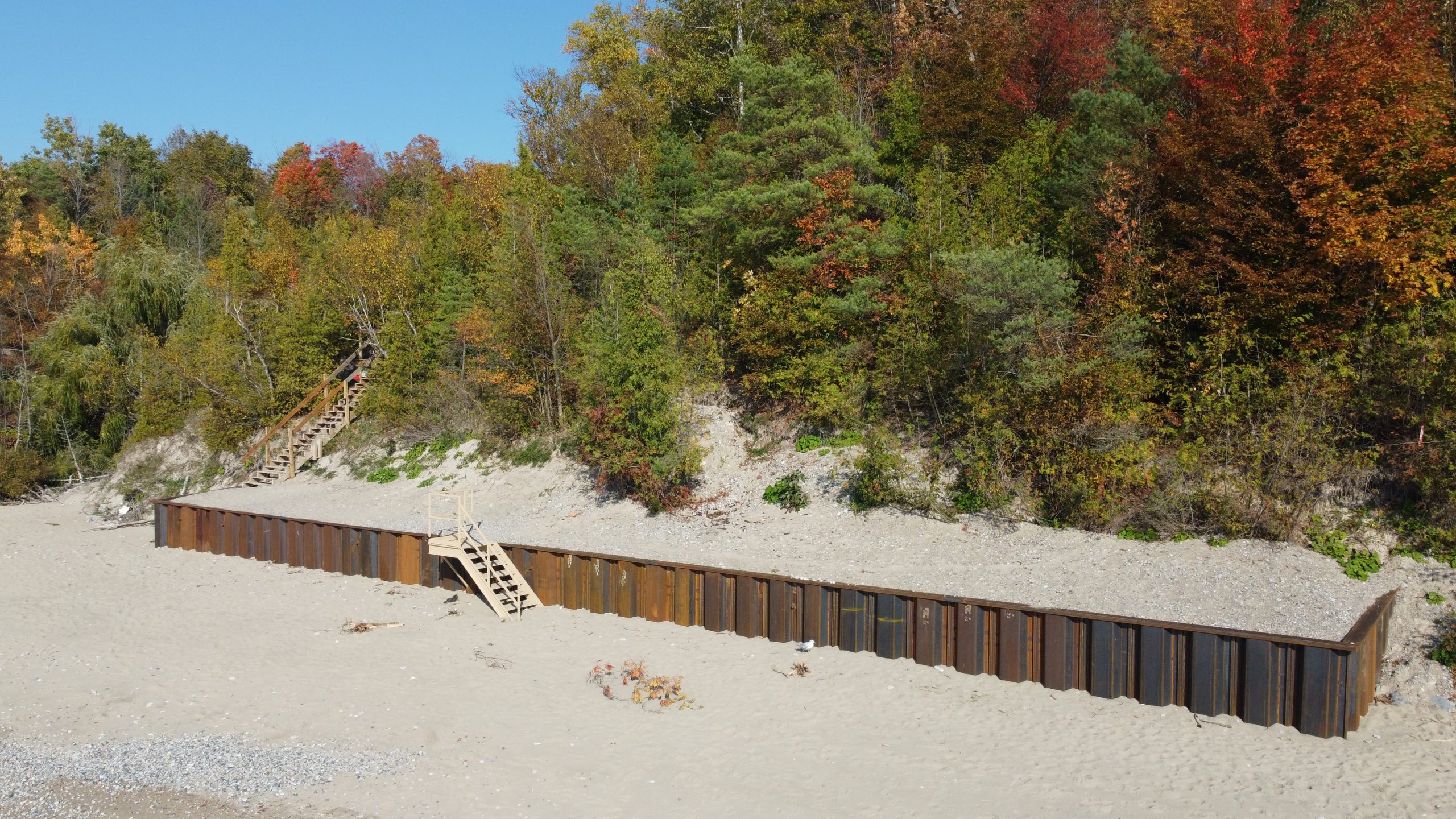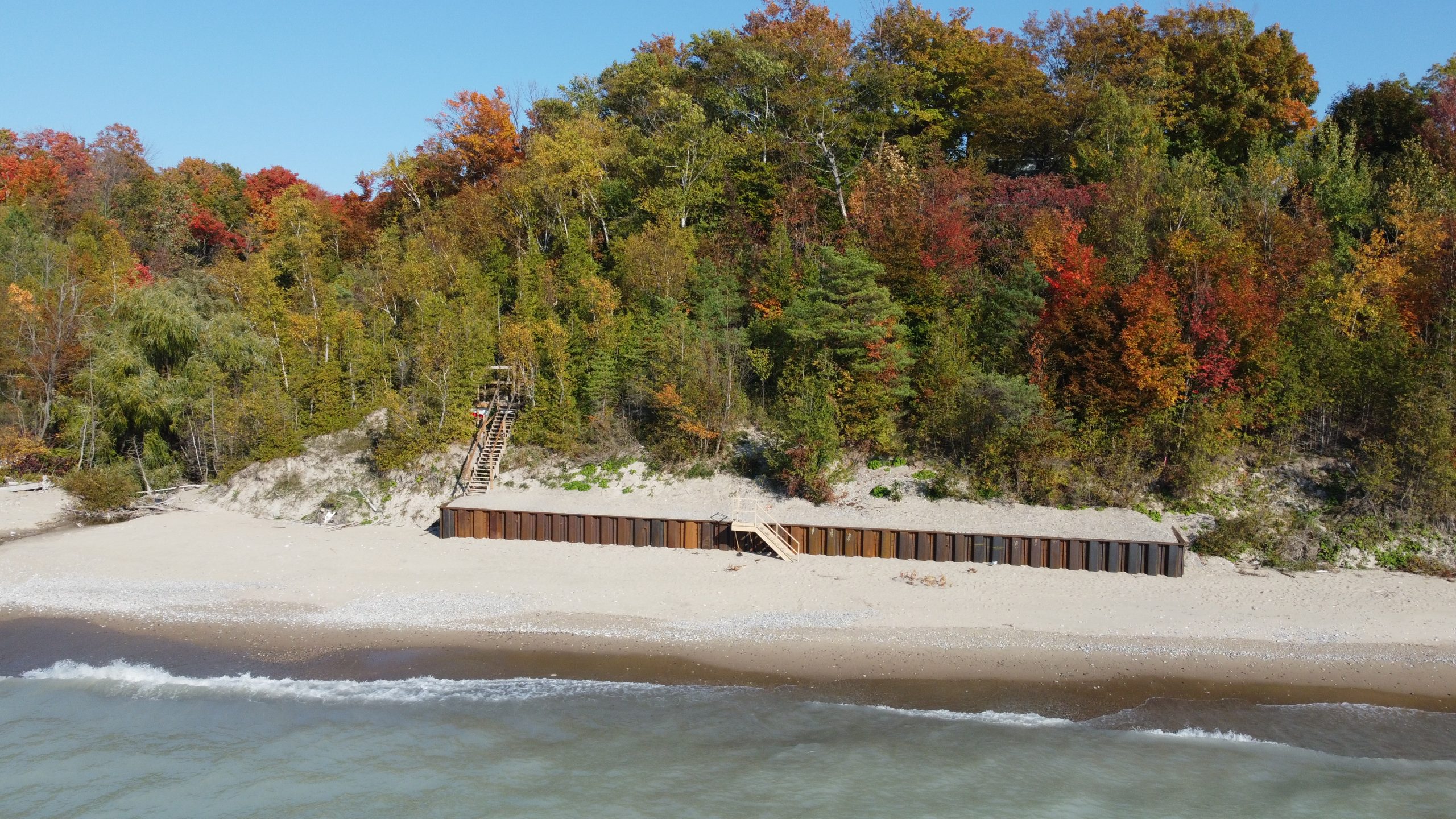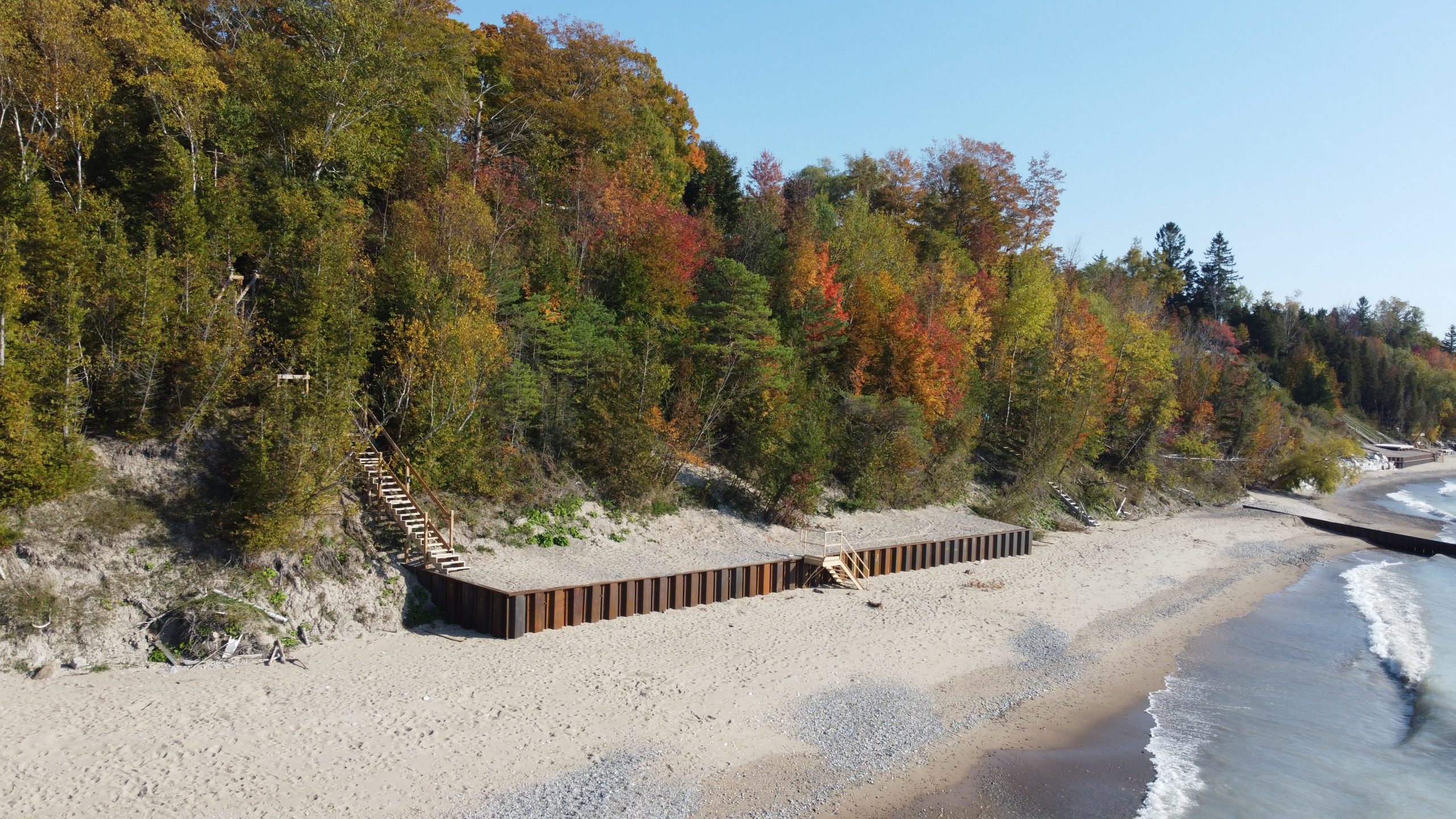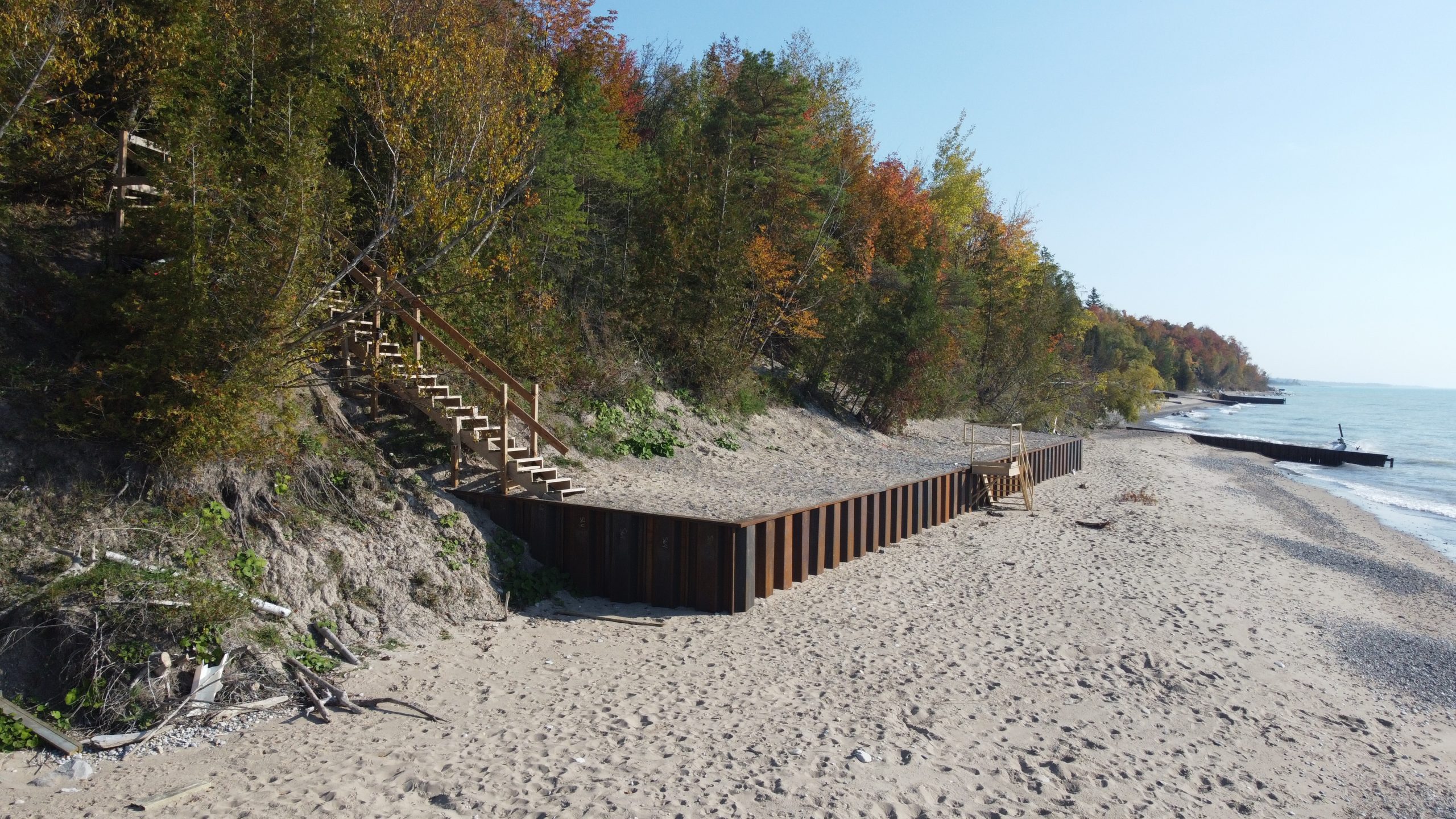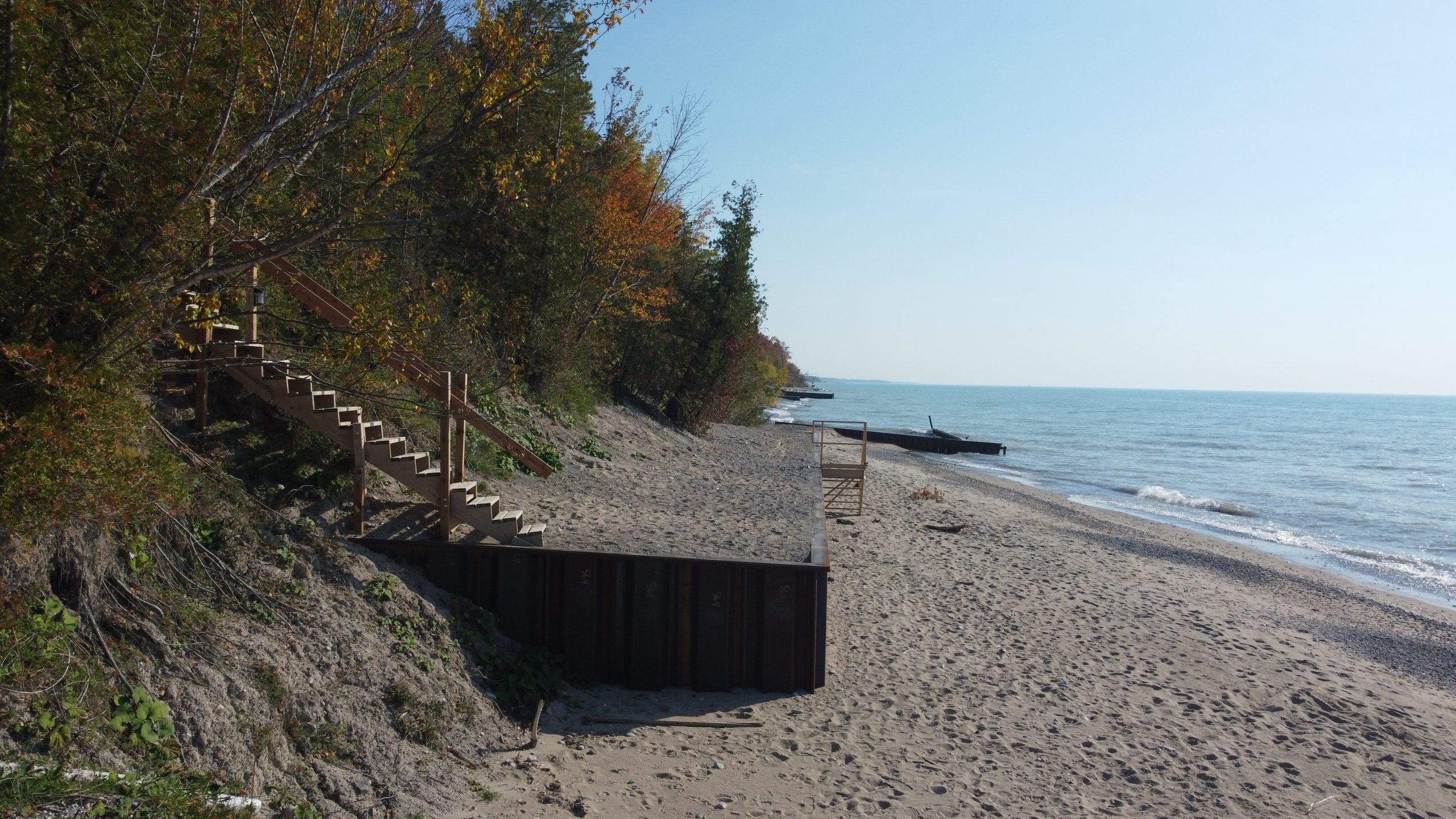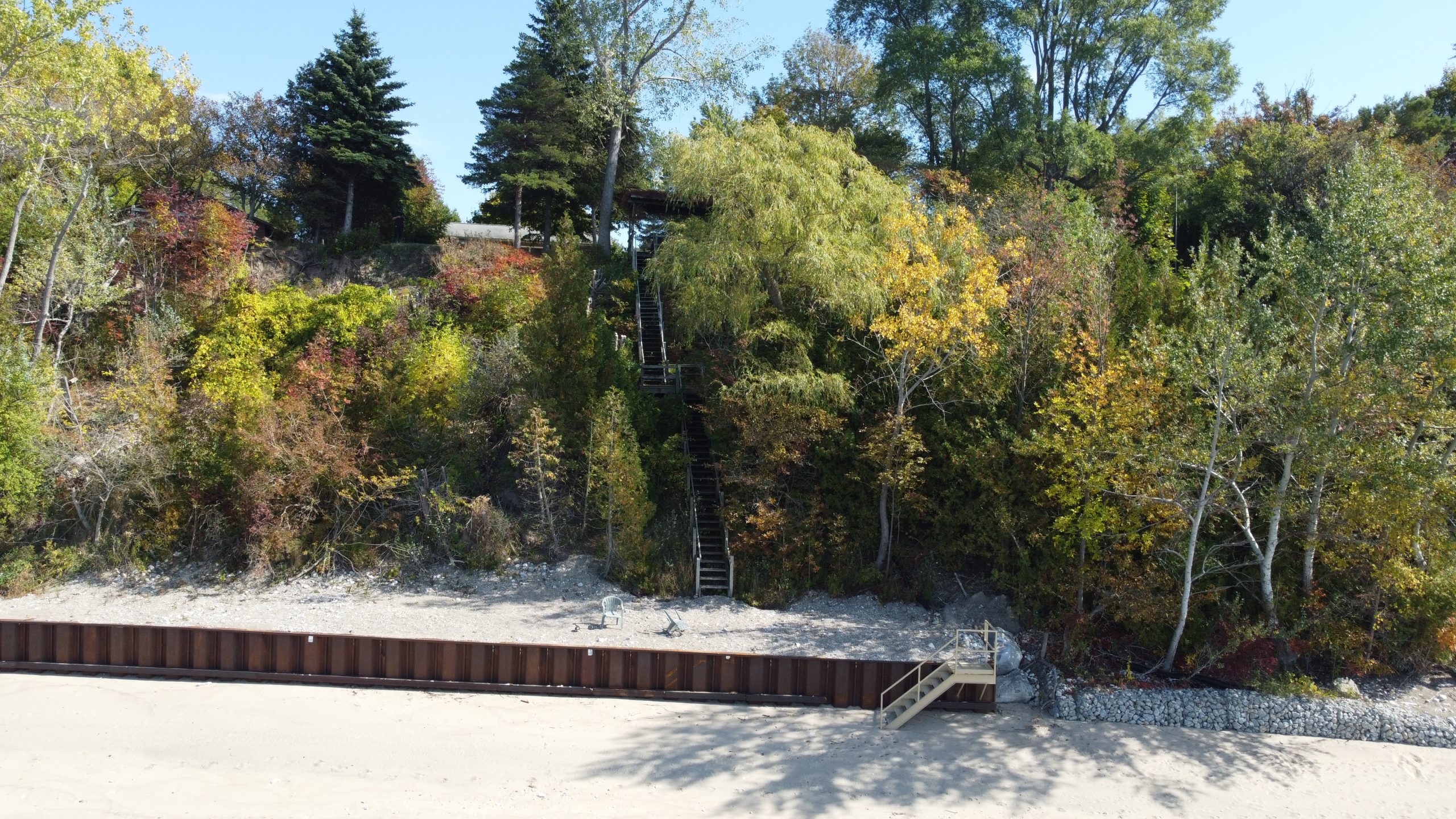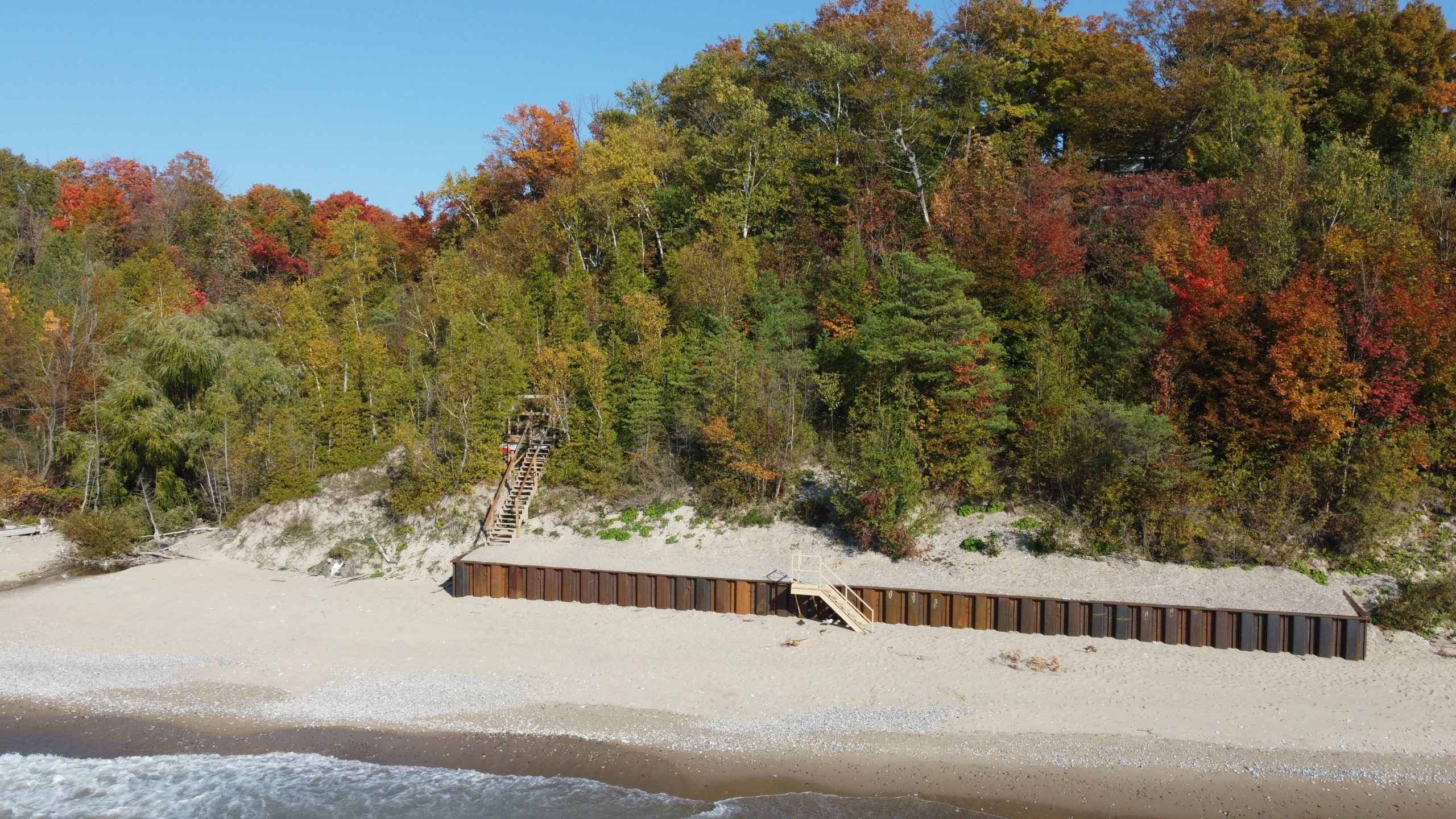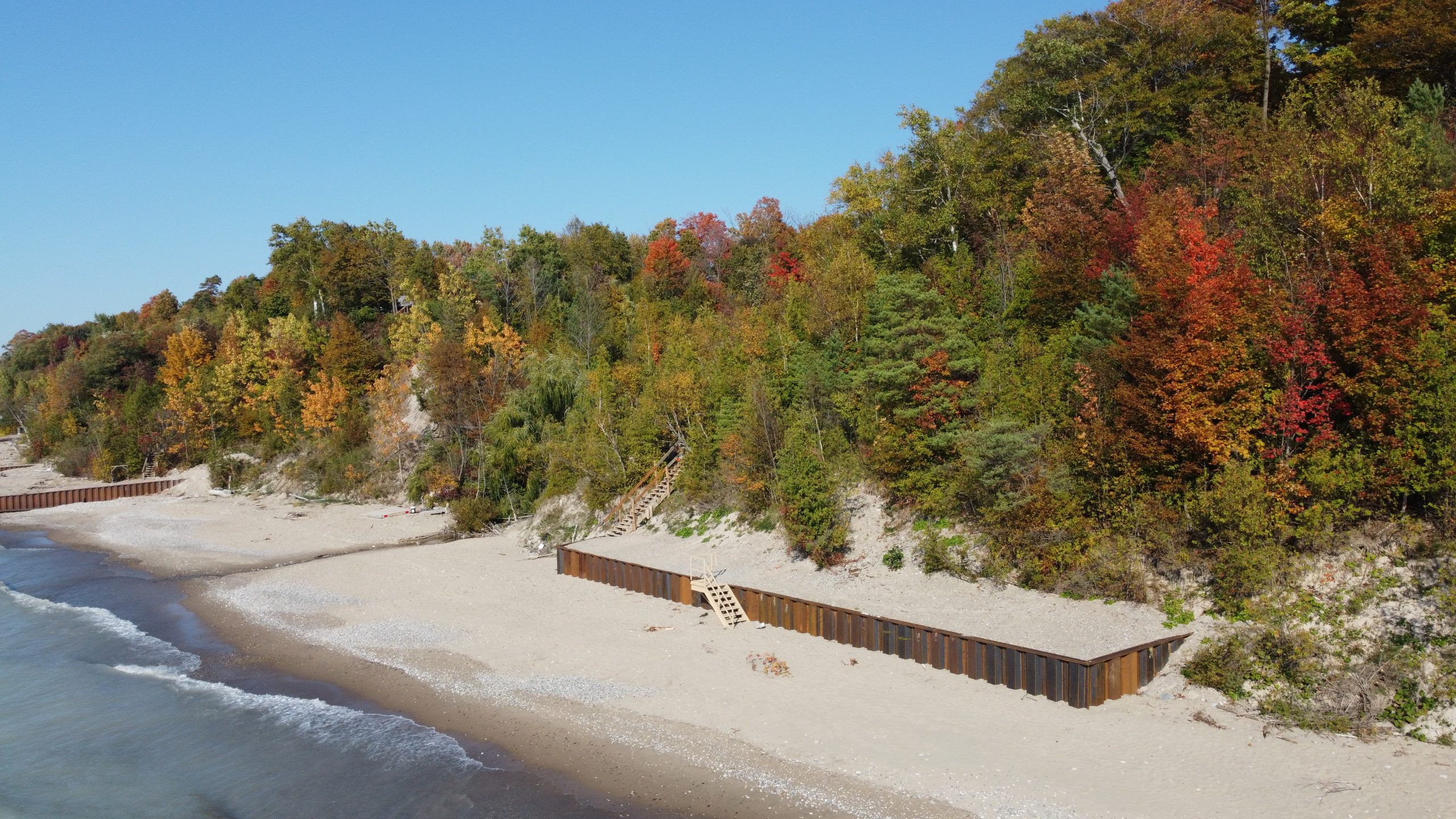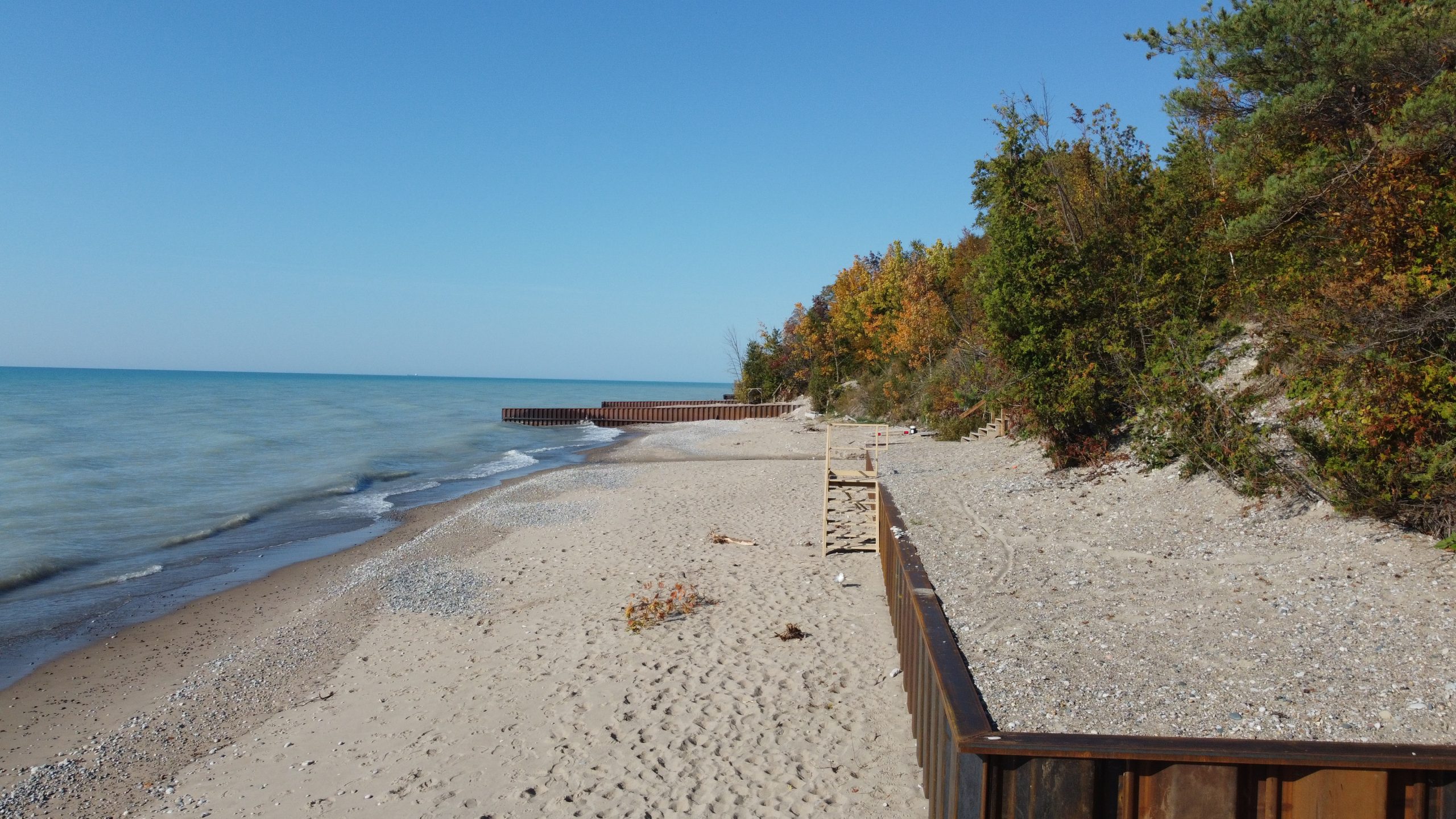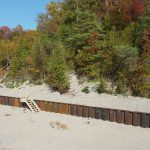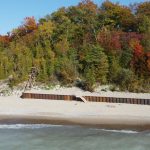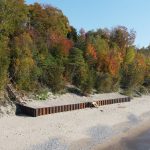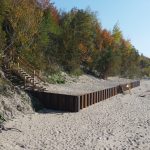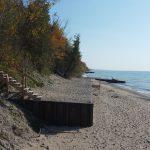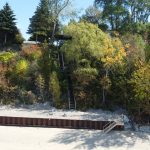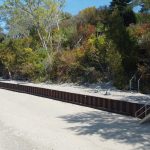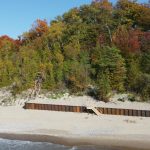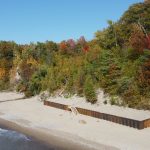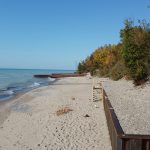 Jerry & Linda Maisner – Woodland Drive, Bayfield
❝
Thanks Brad for a really great job on our break wall. Your professionalism along with a great team, great equipment and strong materials and design leave us very satisfied that our shoreline will be well protected for a very long time.
❞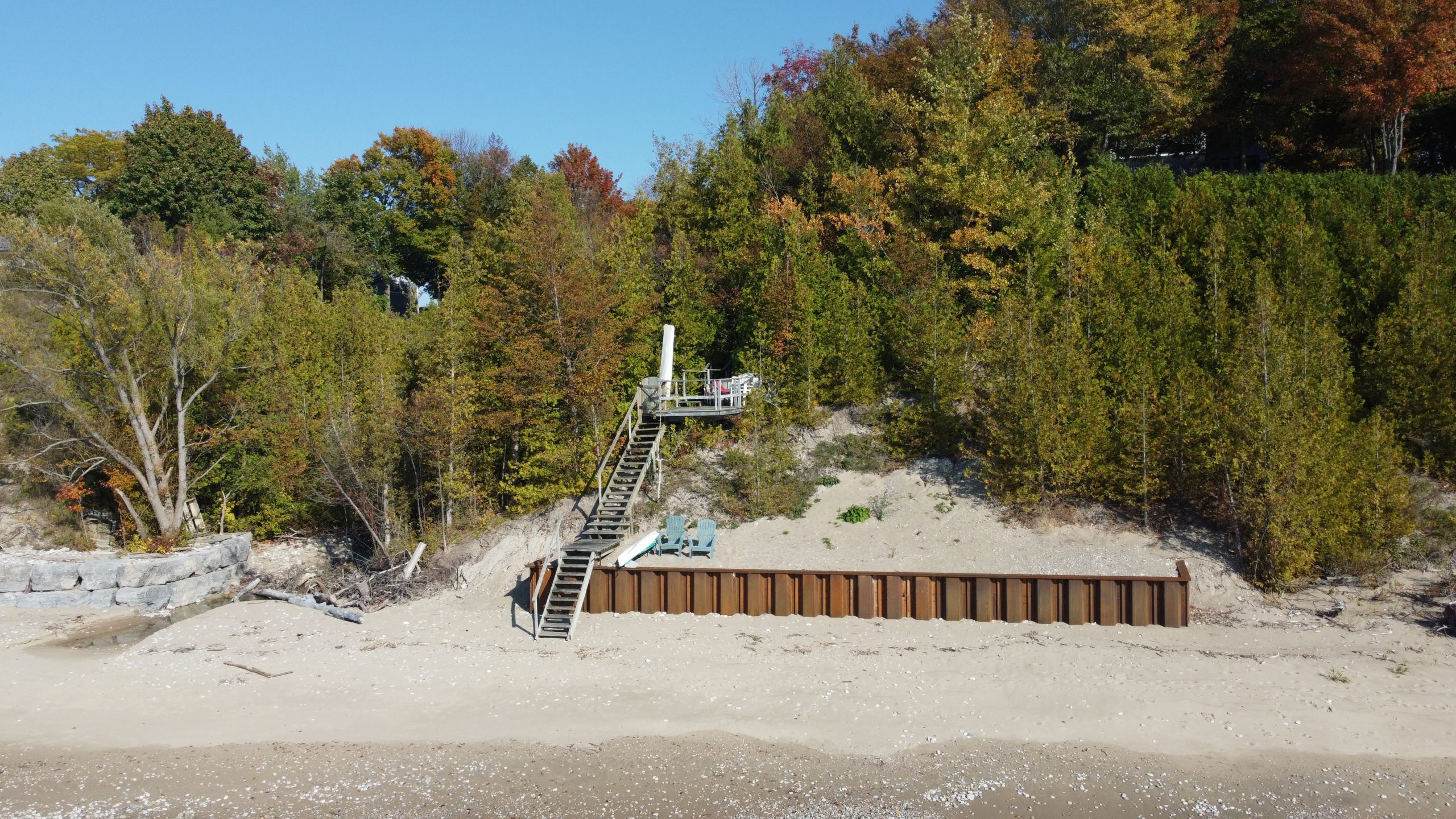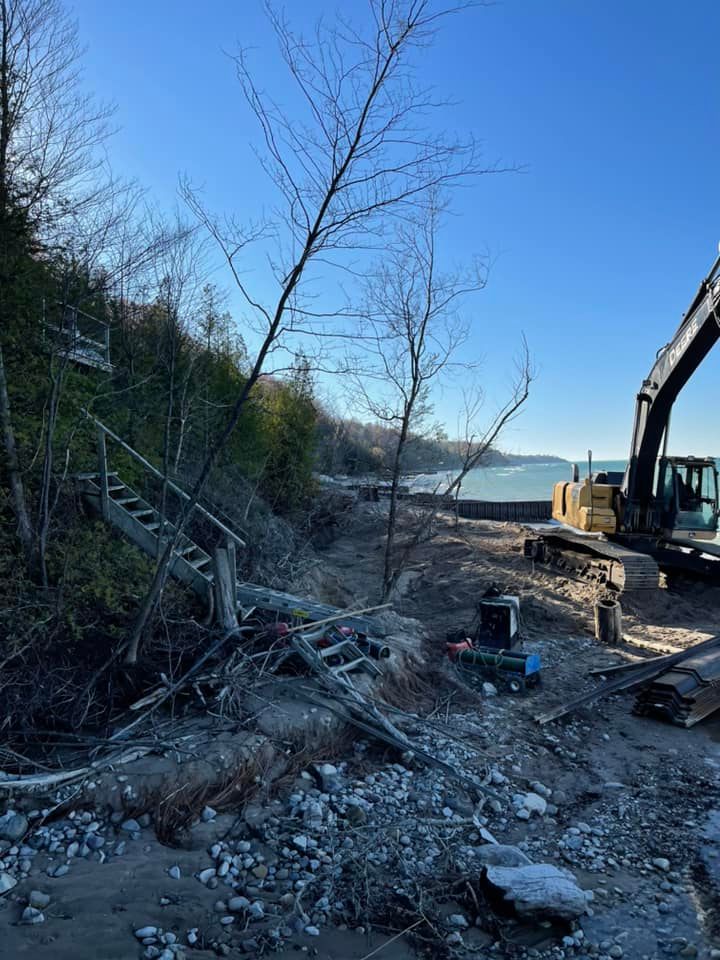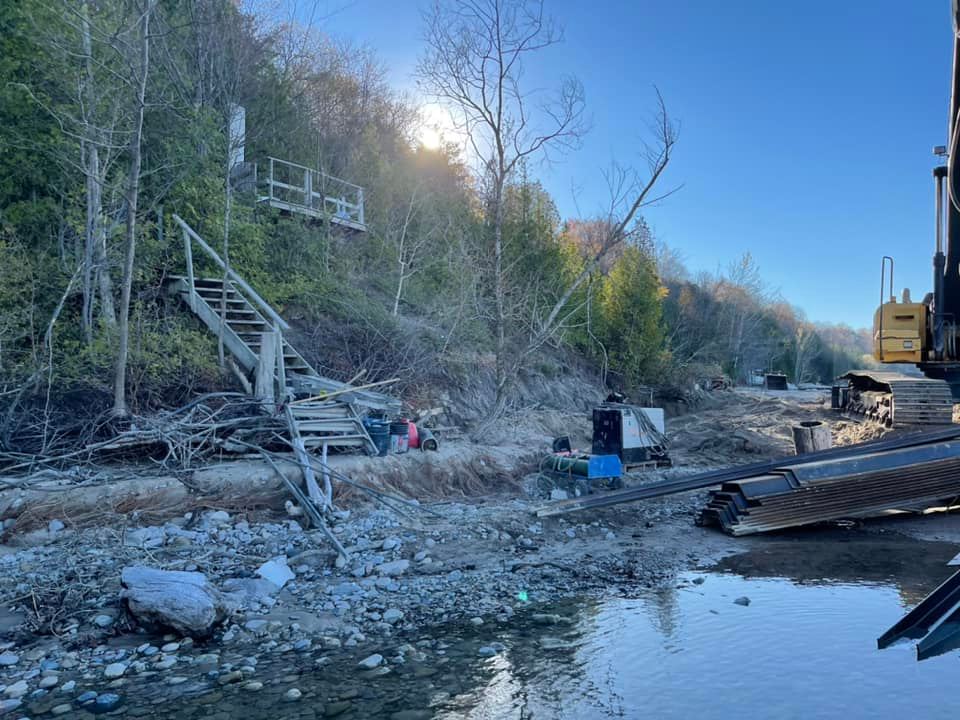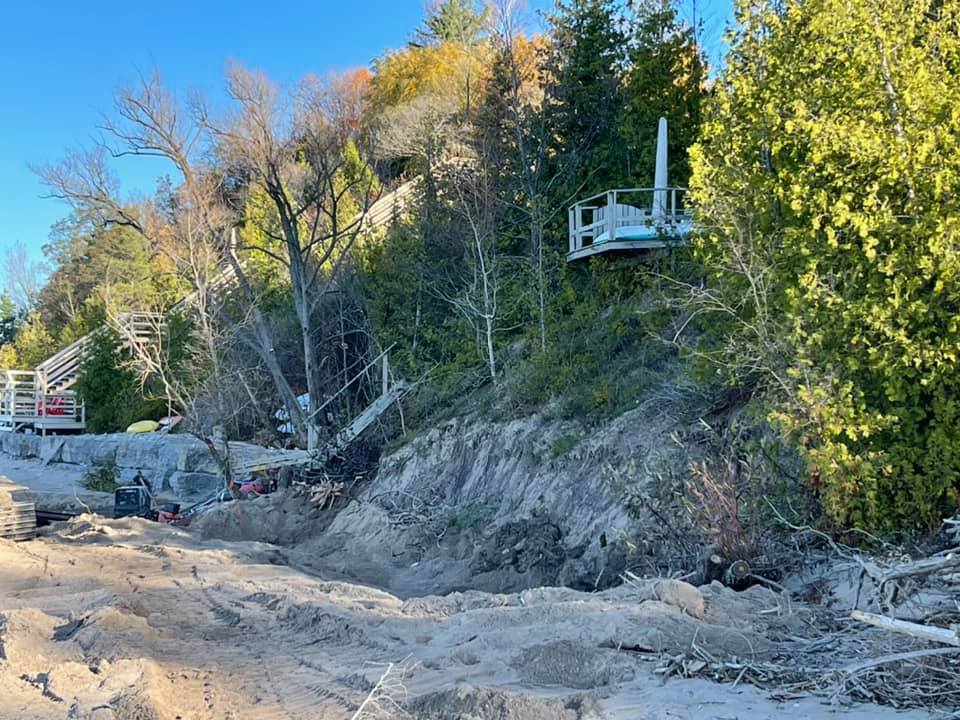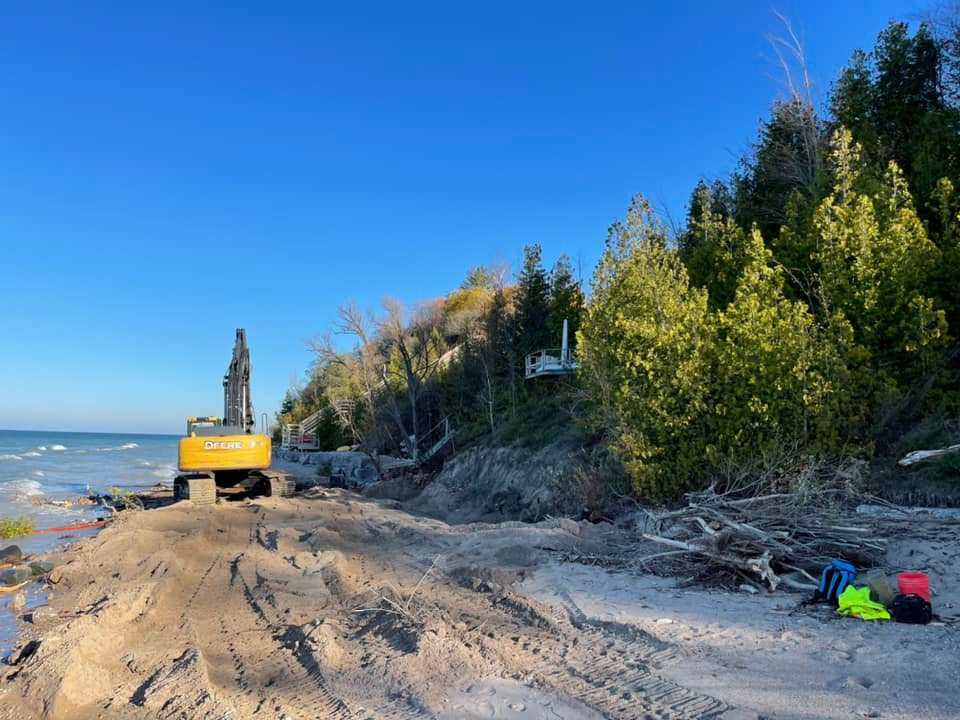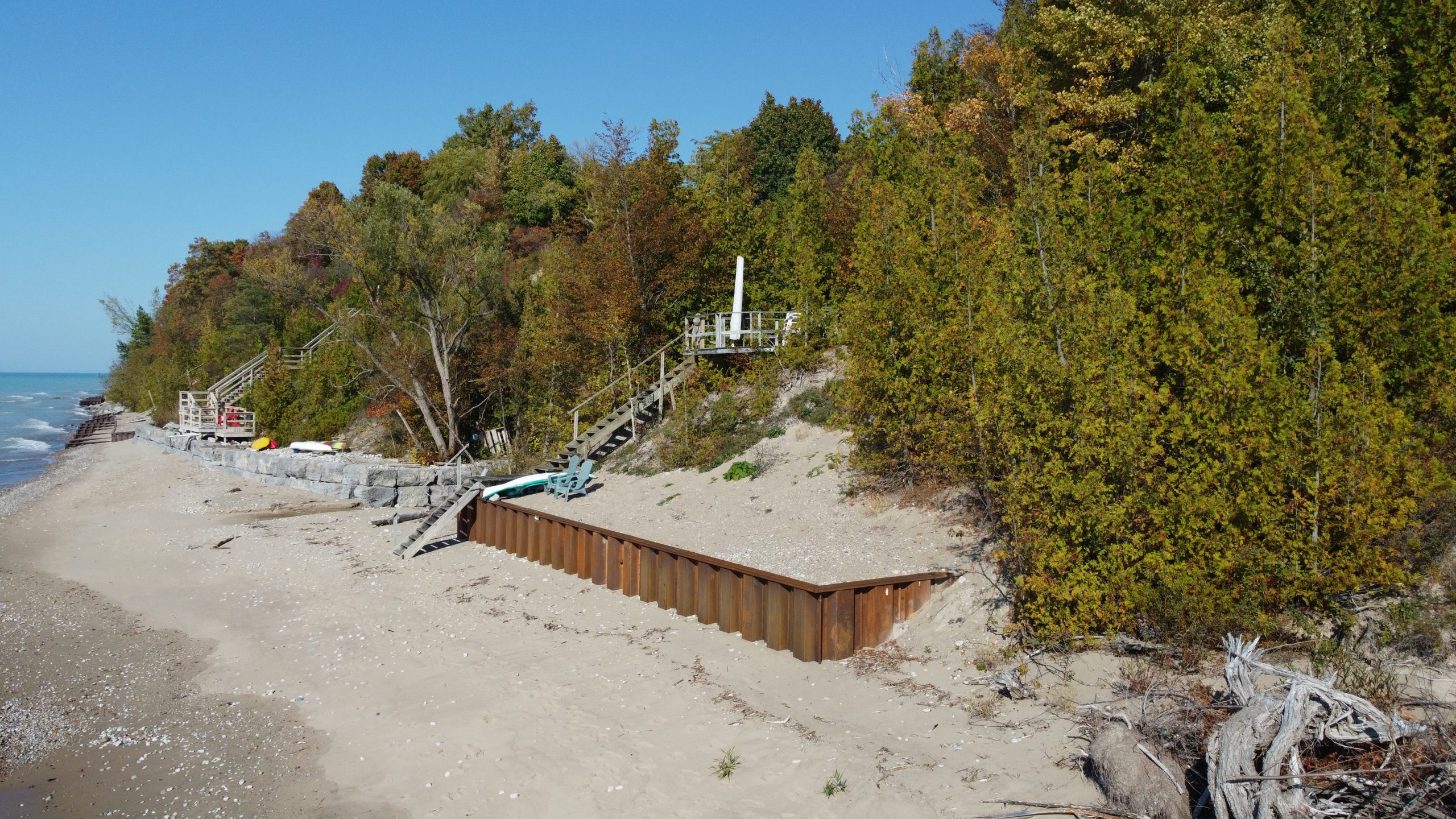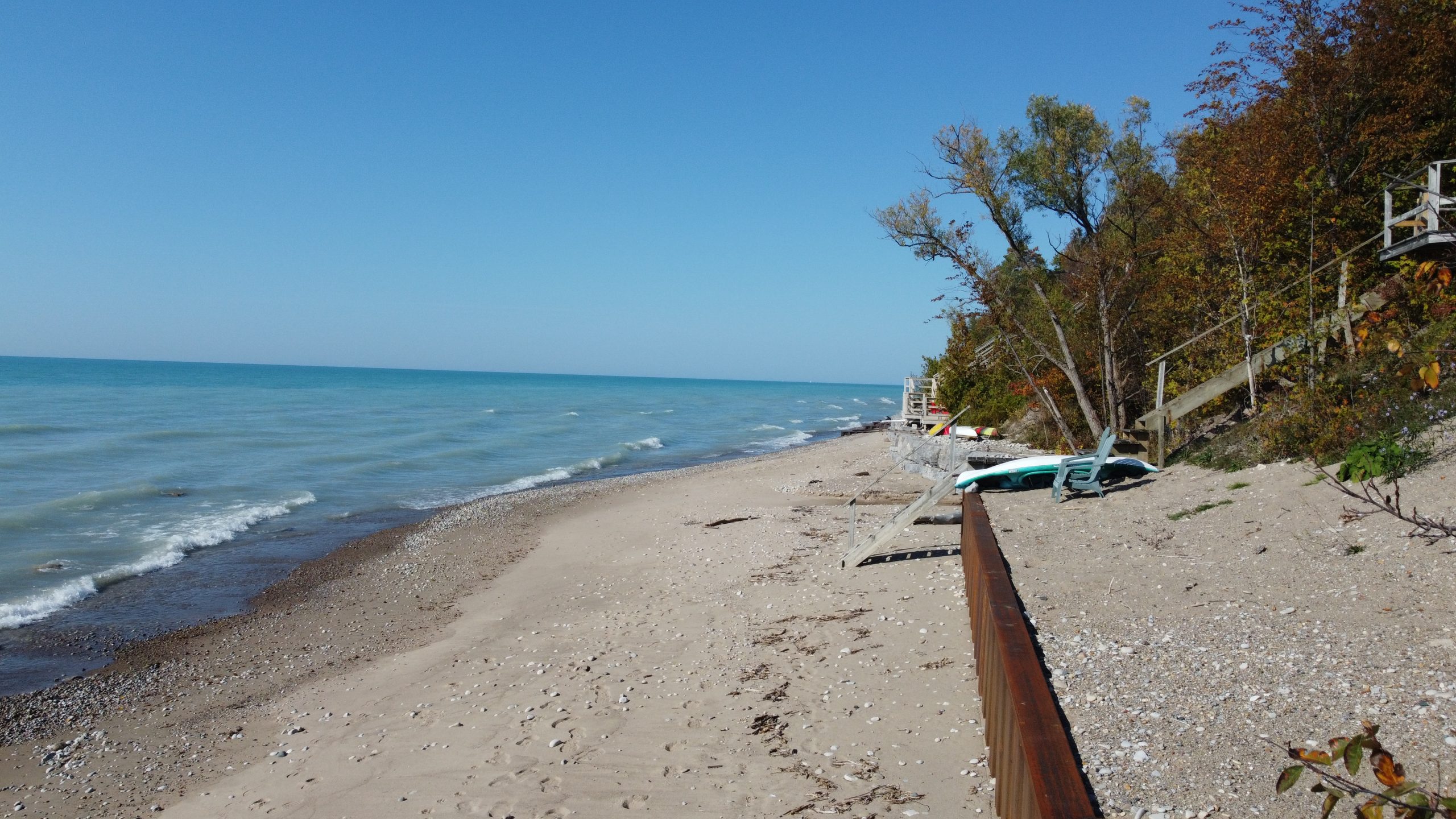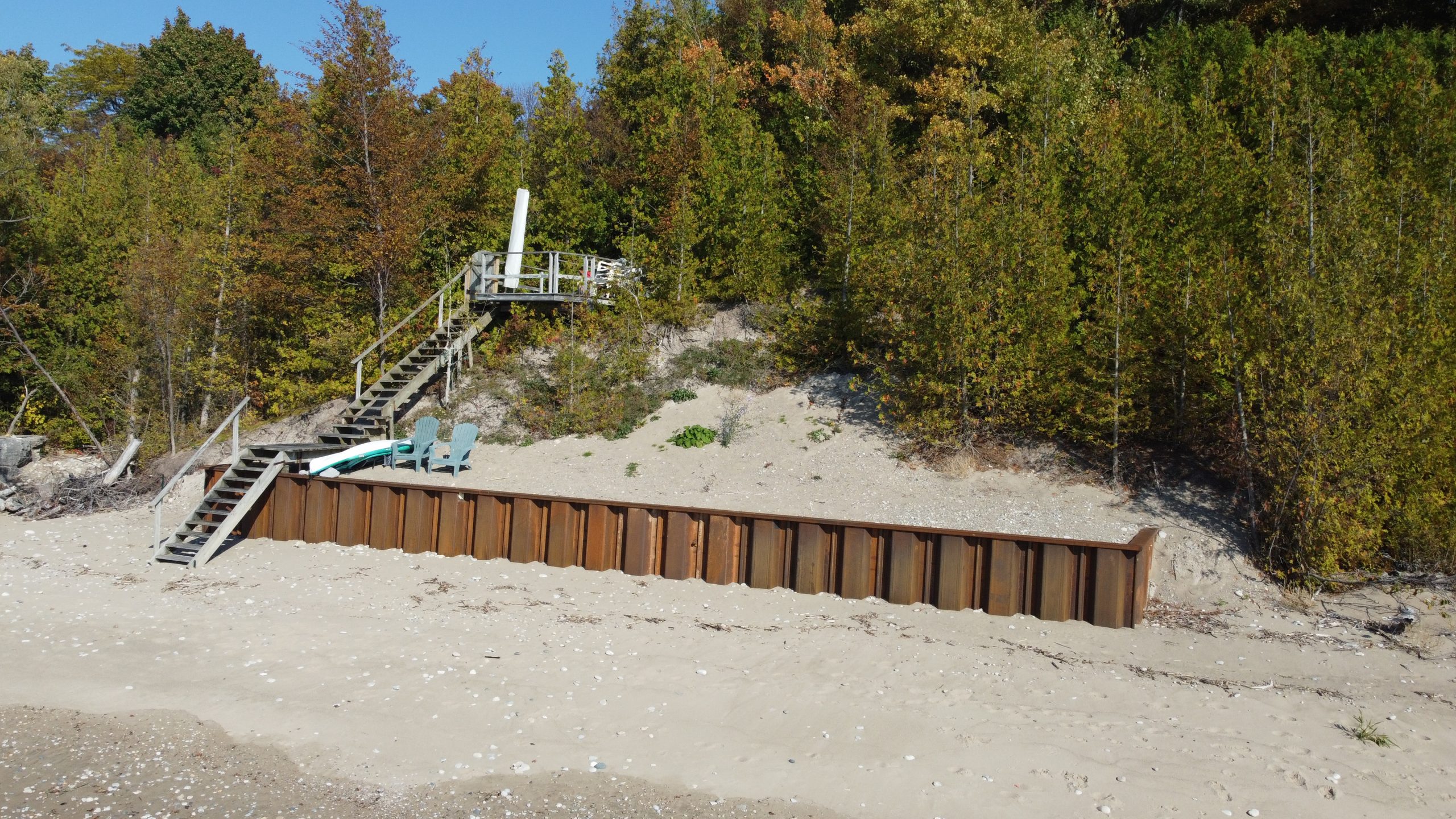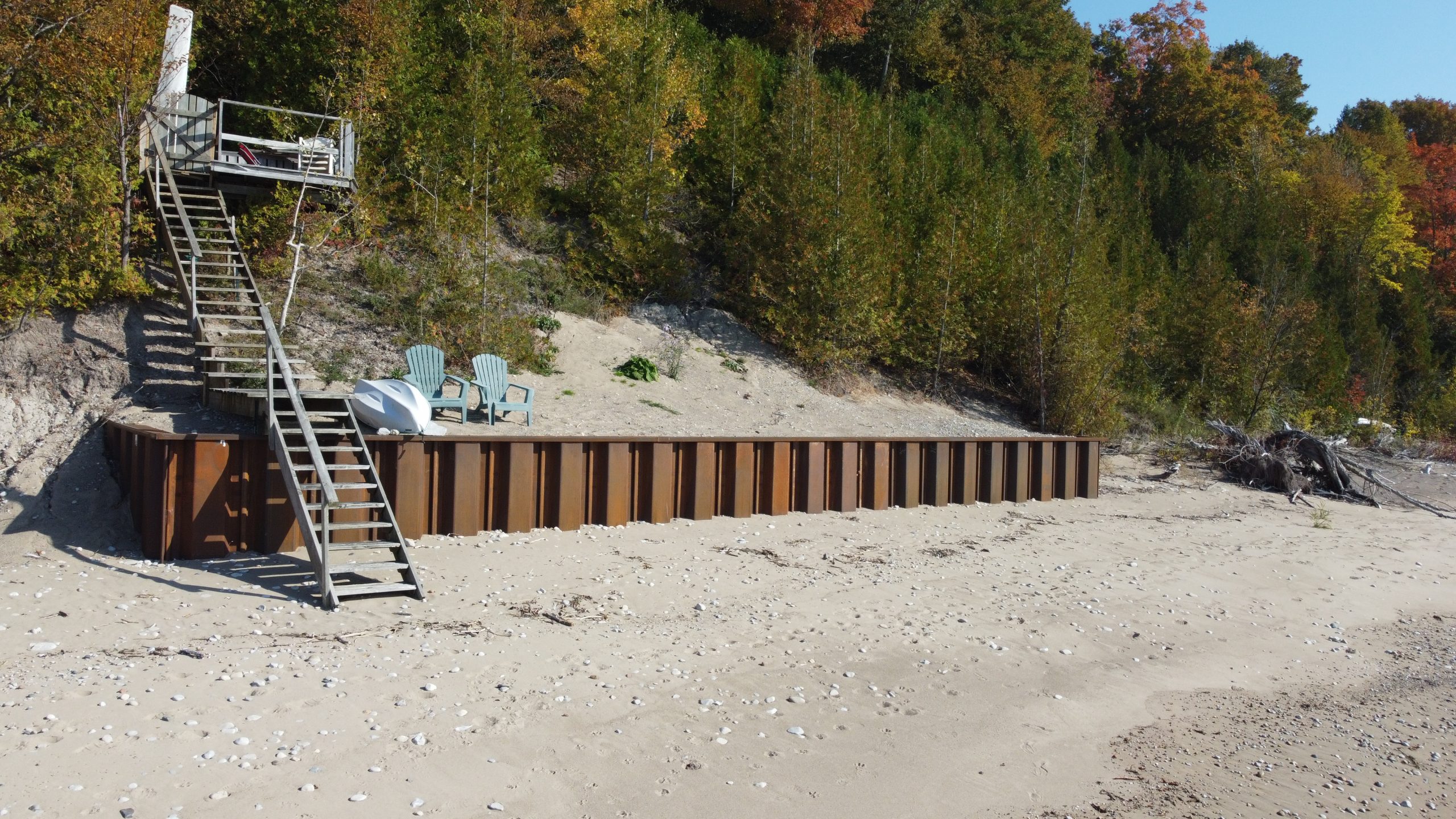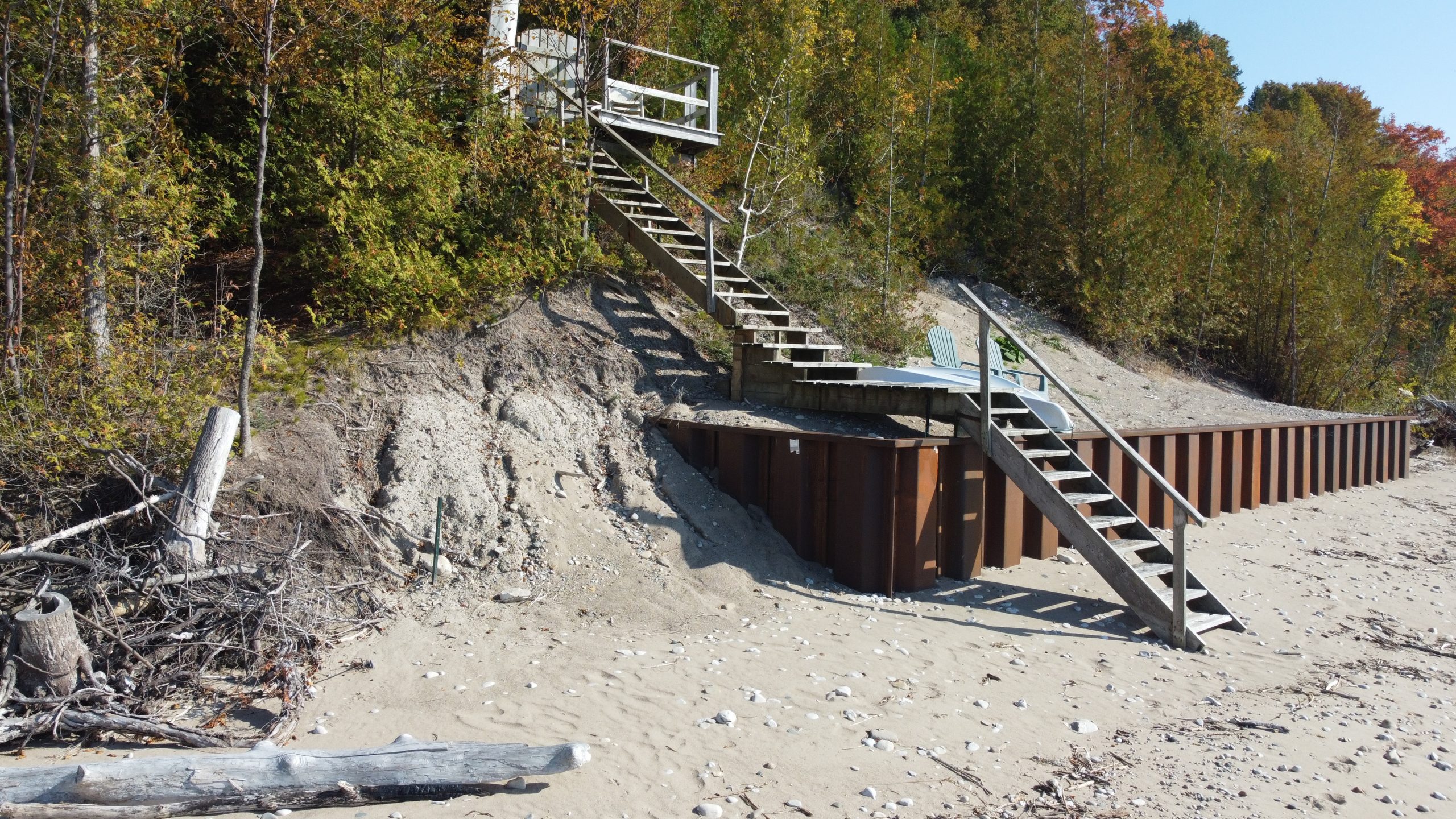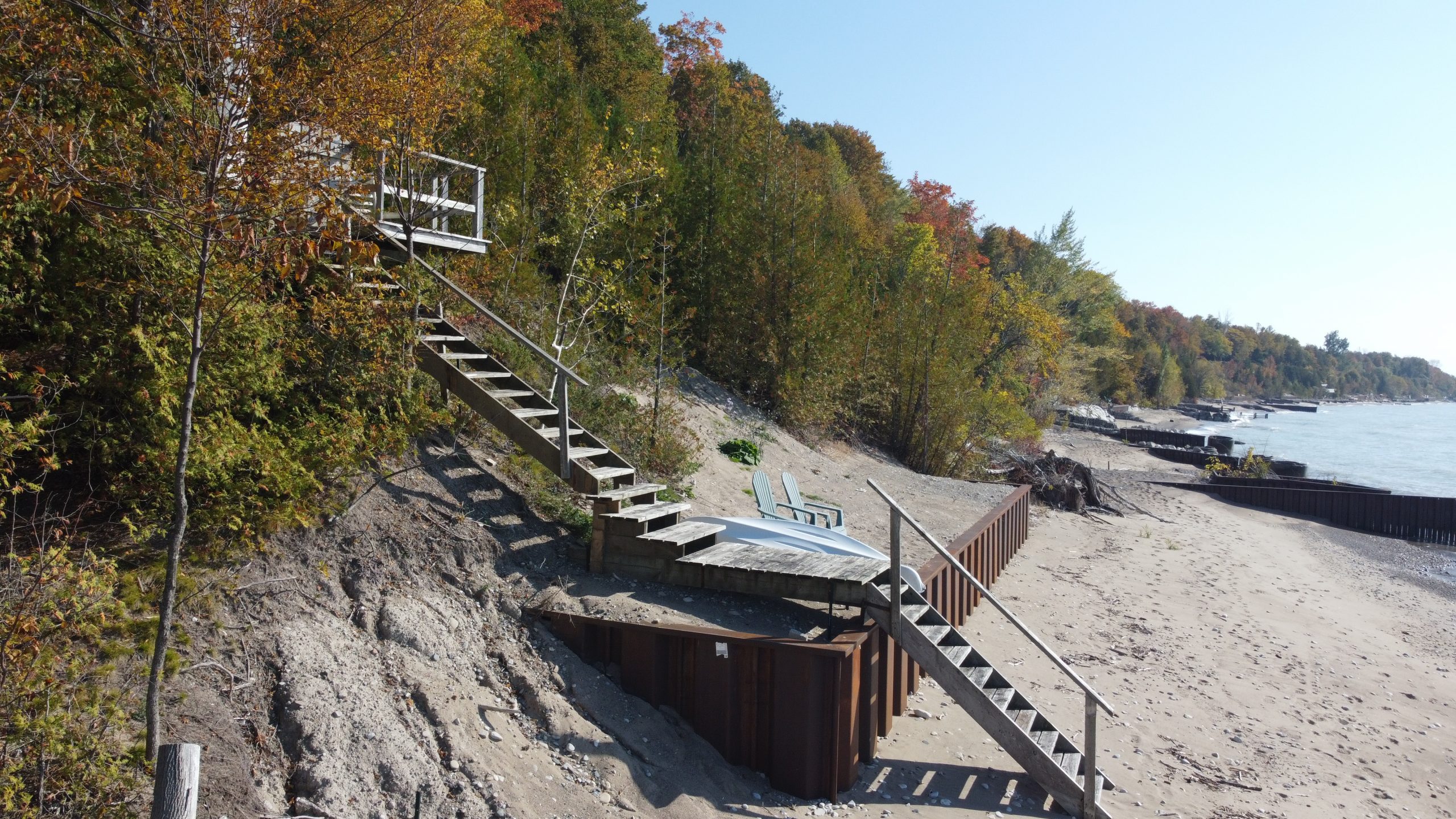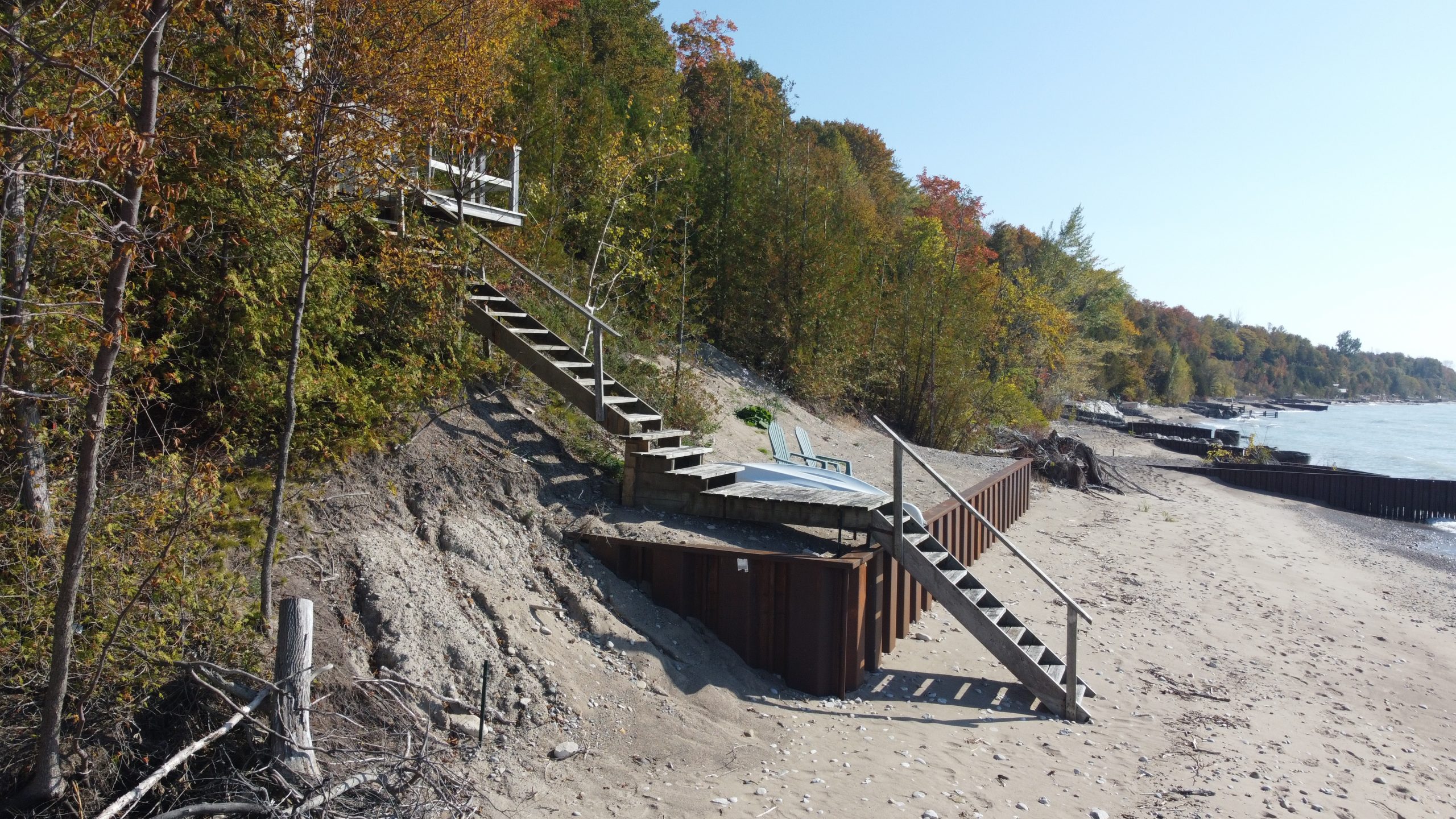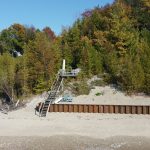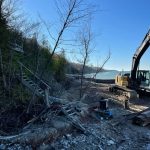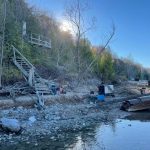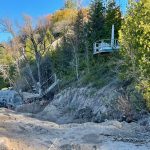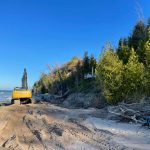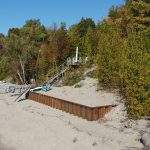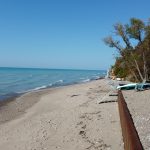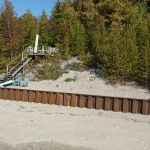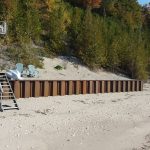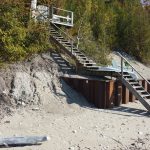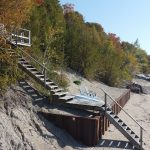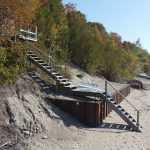 Leanne Arnold – Woodland Drive, Bayfeild
❝
This company is 5 star. They have many years of experience and definitely know the Lake Huron shoreline. They saved my bank from erosion. Thank you!!
❞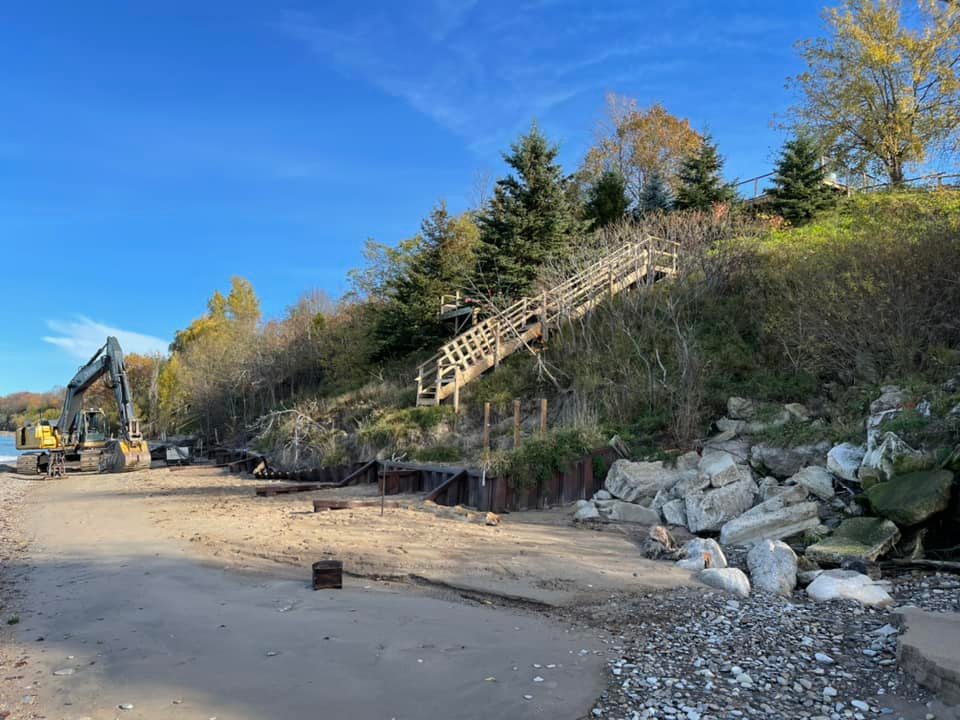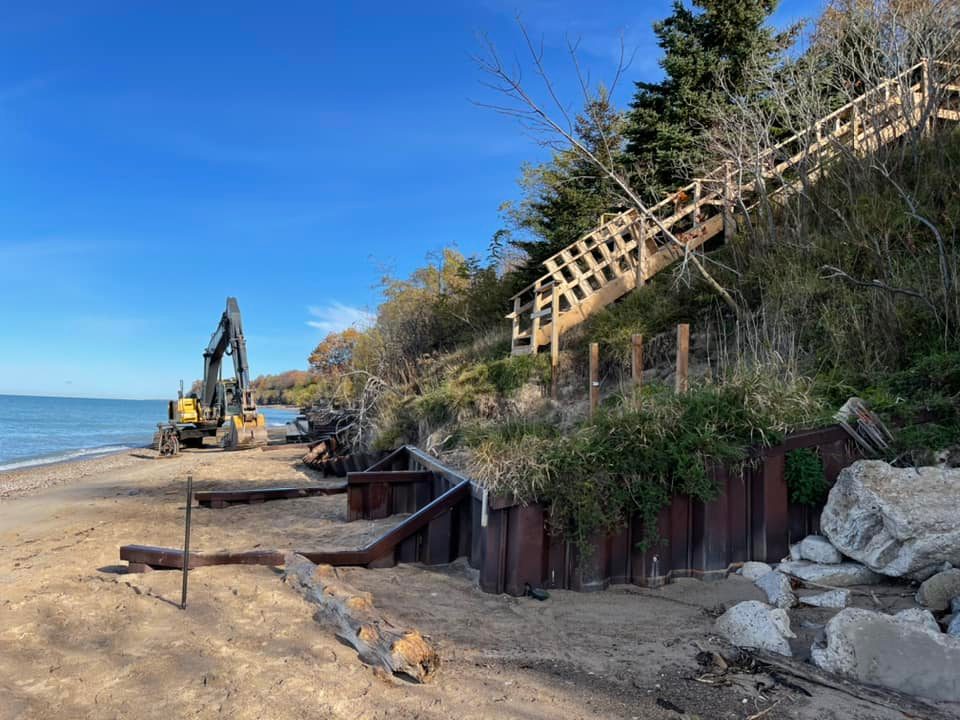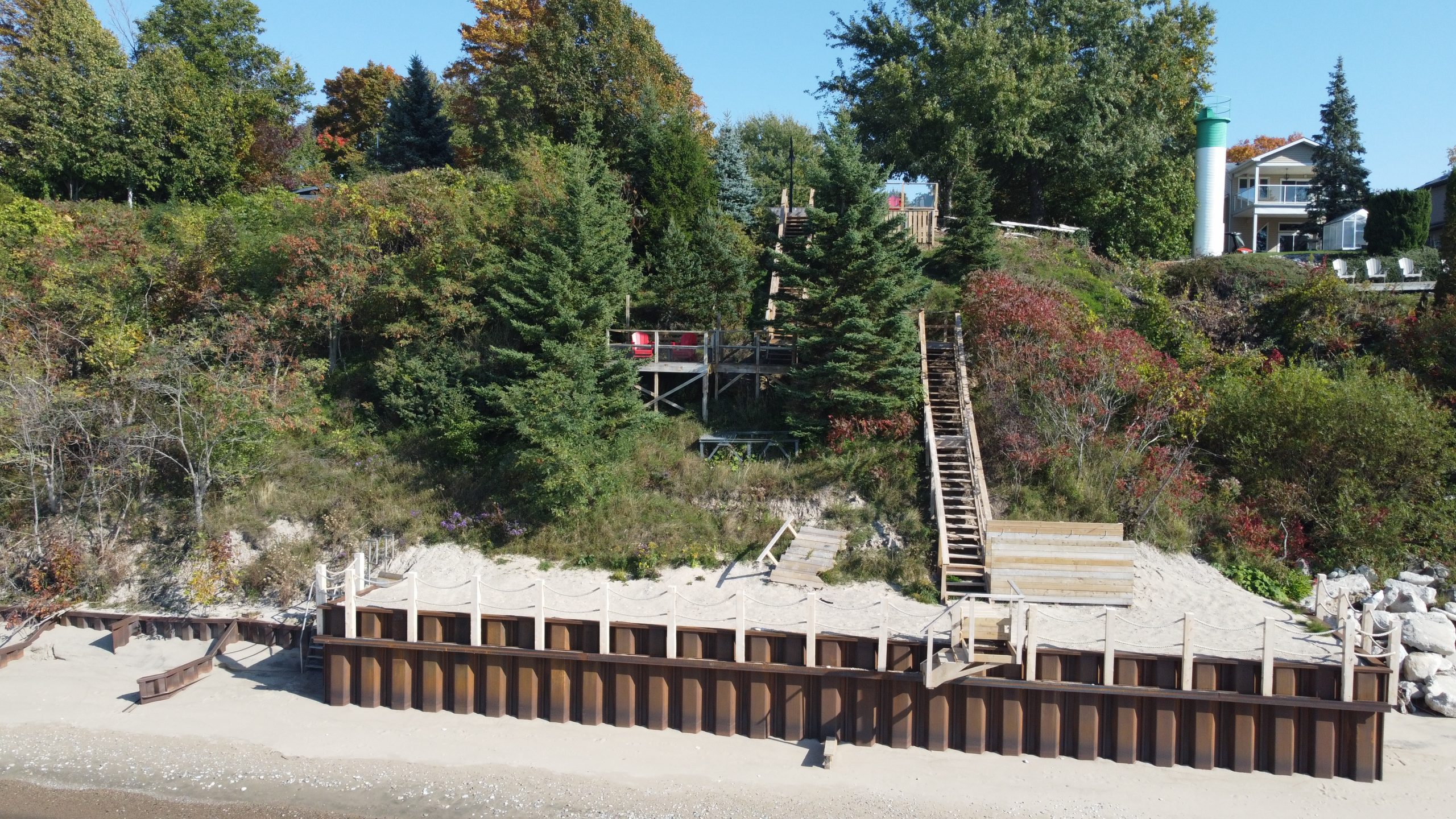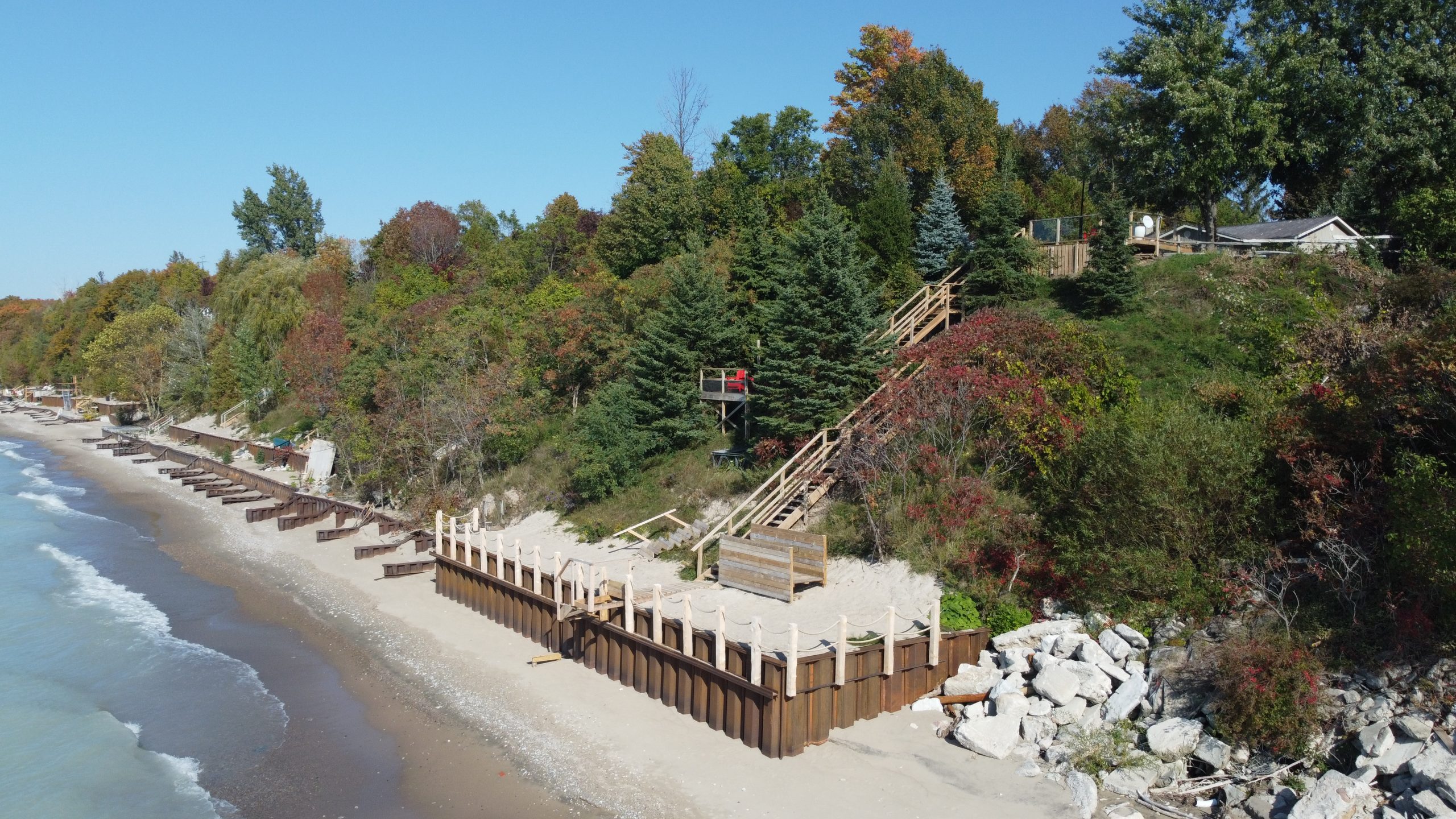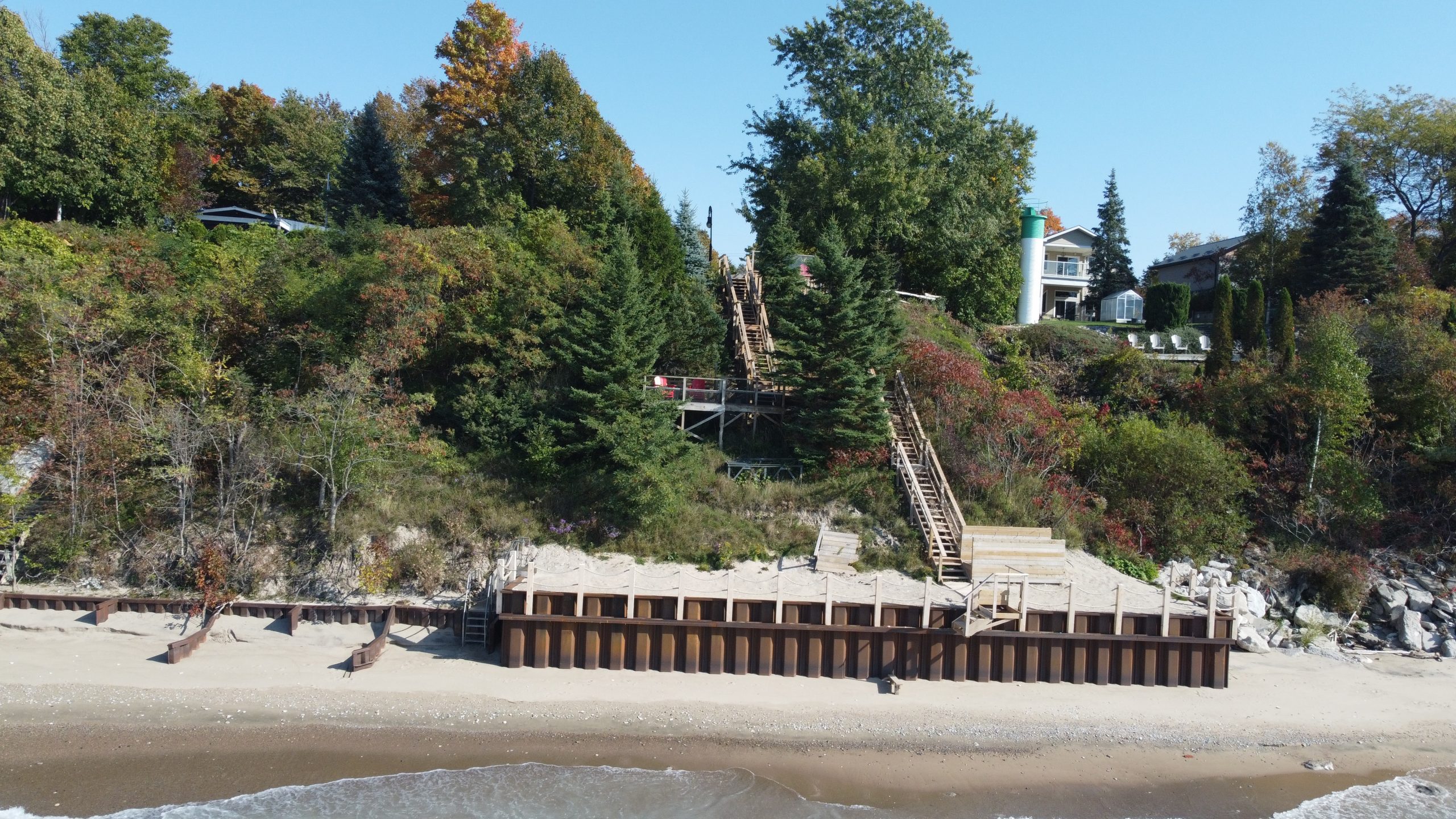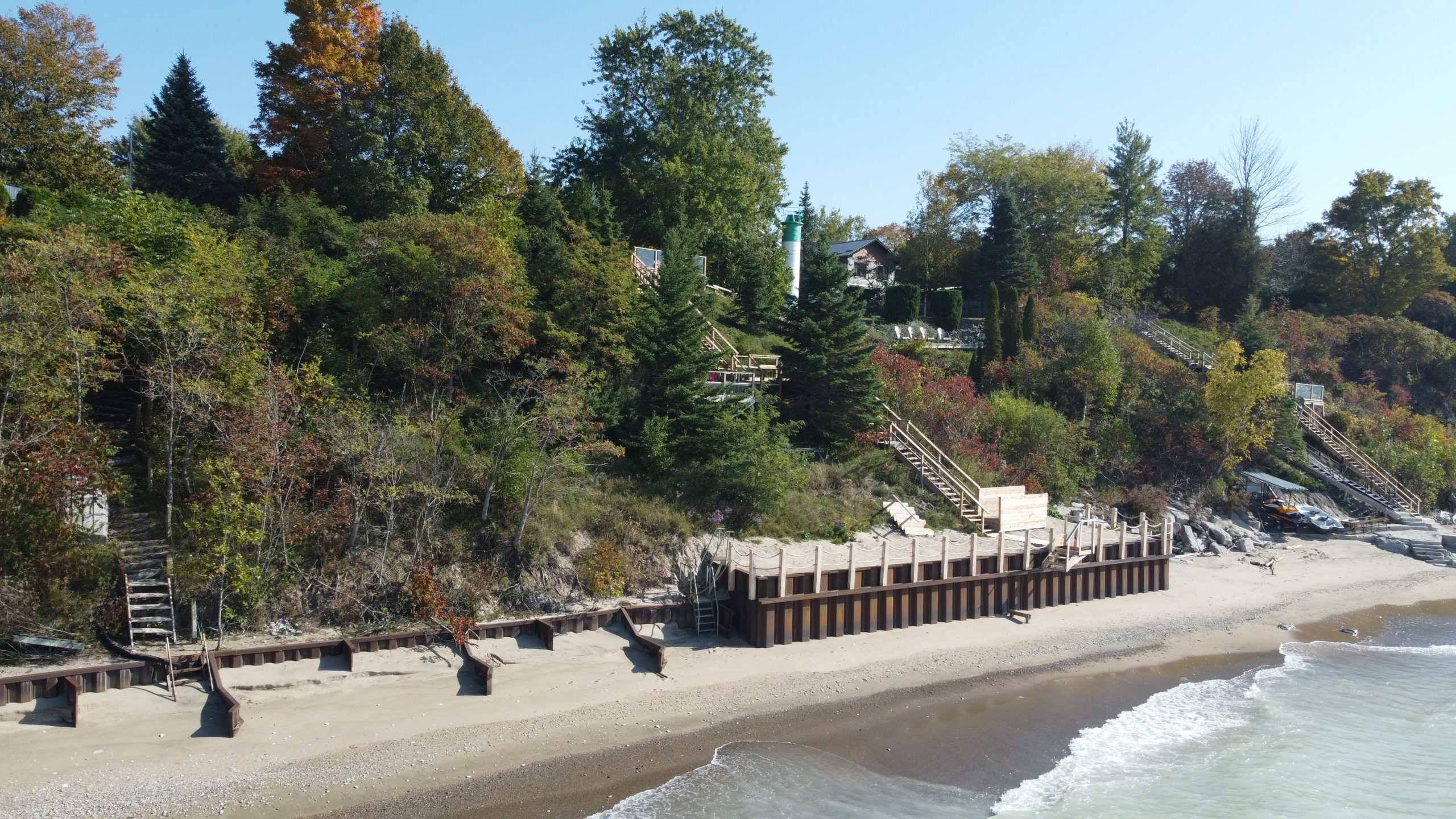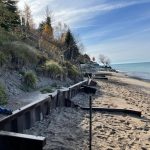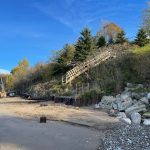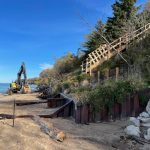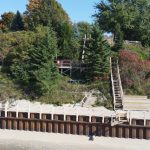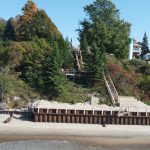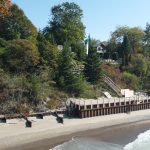 D & B Norton – Snowden Acres
❝
We were very pleased with KB Shoring's work. They were professional and knowledgeable. They installed a wing wall to our main wall which the lake eroded and damaged behind the wing wall and small part of the main wall. They straightened the main wall and tied in the wing wall. In behind the walls, they filled in and levelled out the surface. They installed stairs so we could again get to the beach safely which has not happened for 5 years. Brad and his crew were very good to work and communicate with. His crew were very efficient and pleasant. They answered all our questions and kept us informed as to what was going on with the wall. So now that everything is secure, we look forward to the summer and will enjoy the lake once again.
❞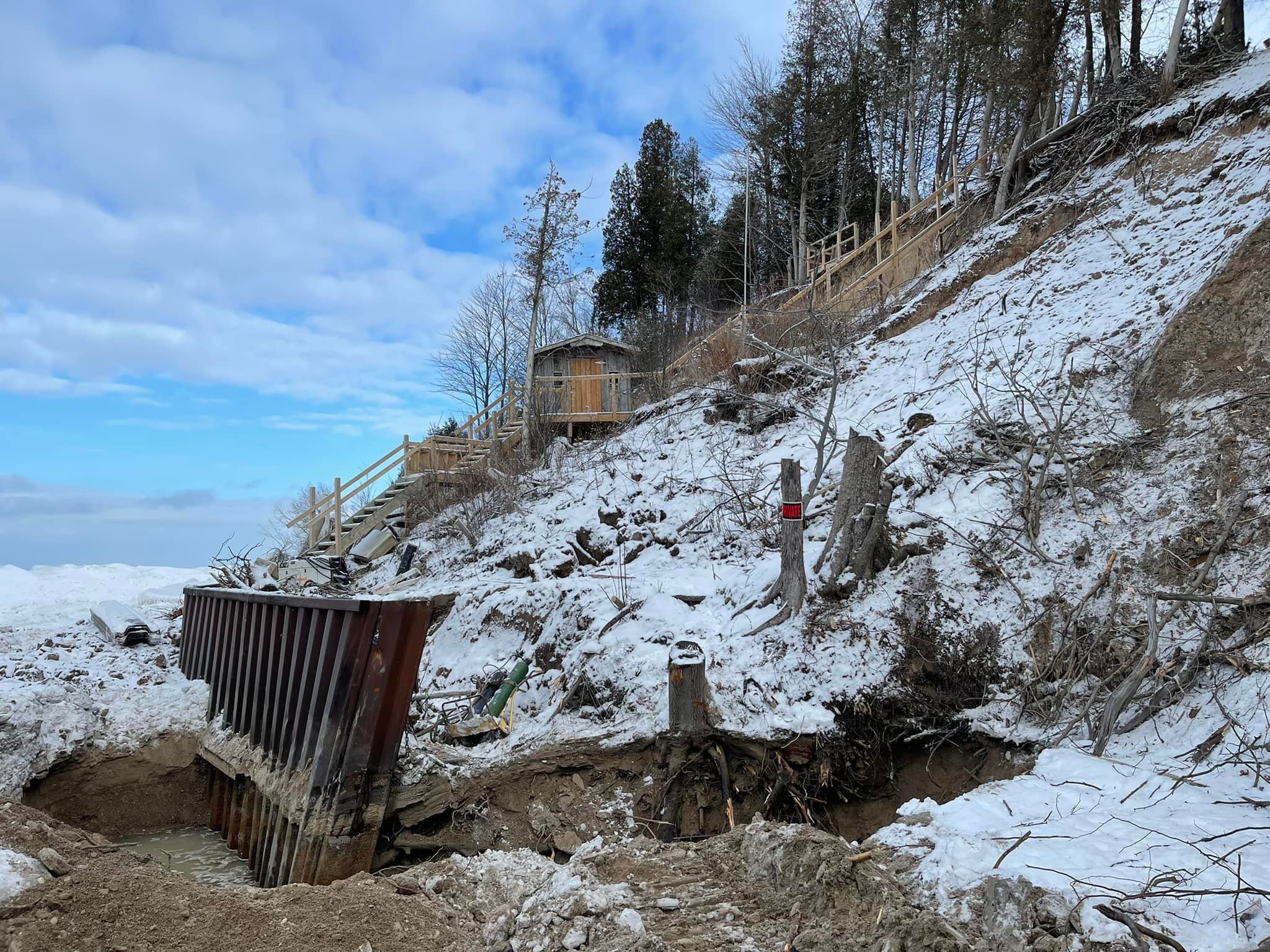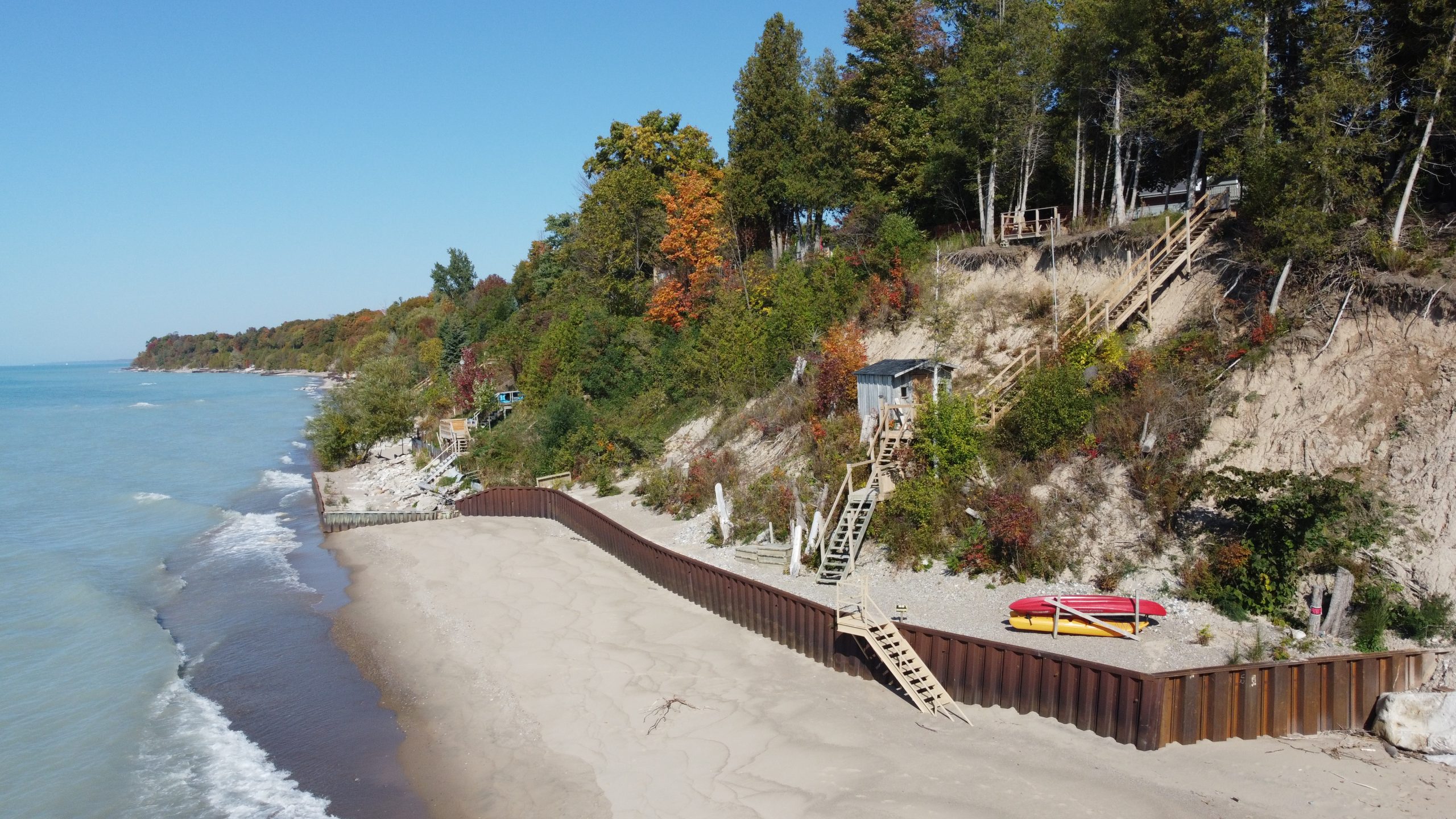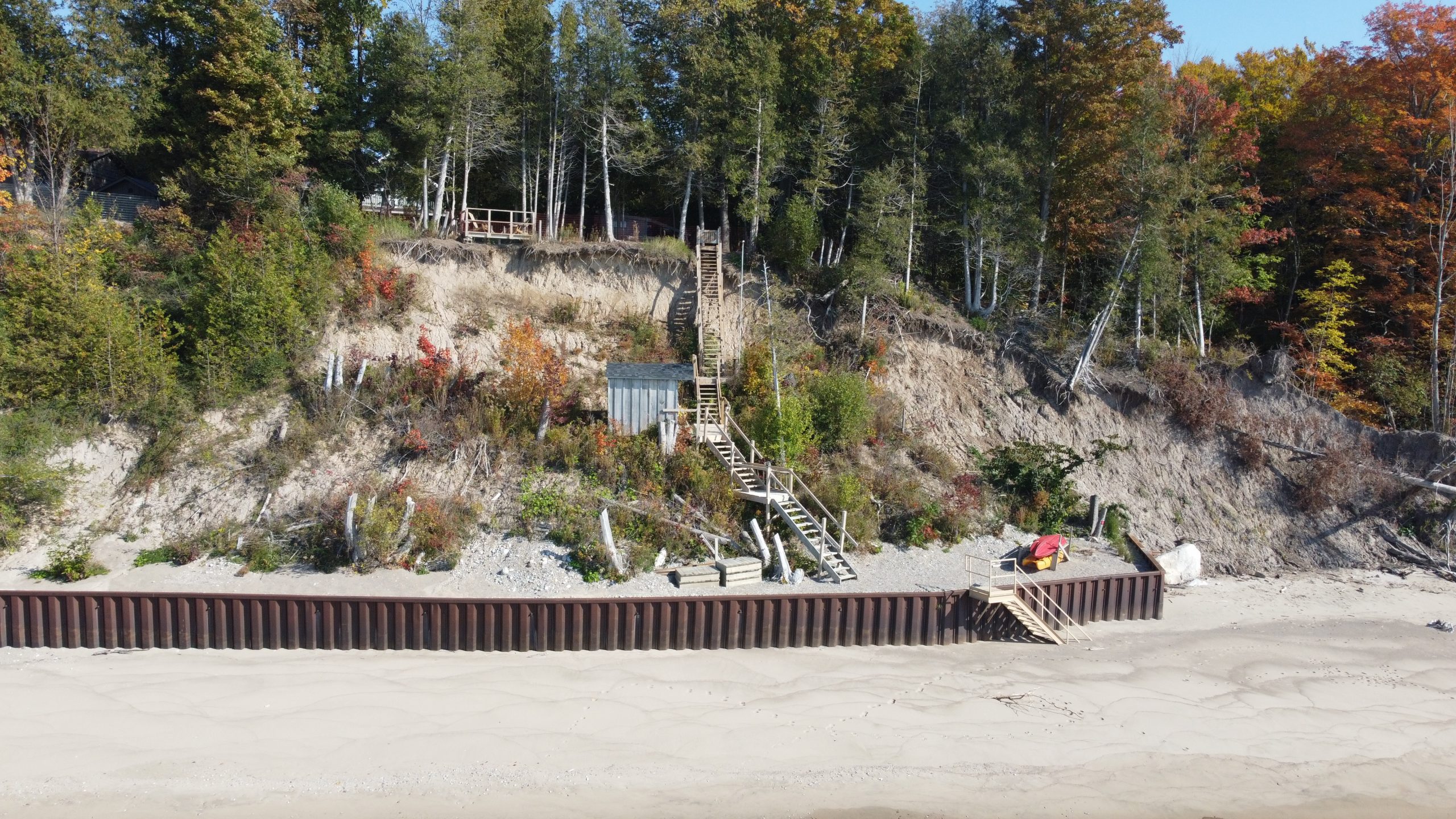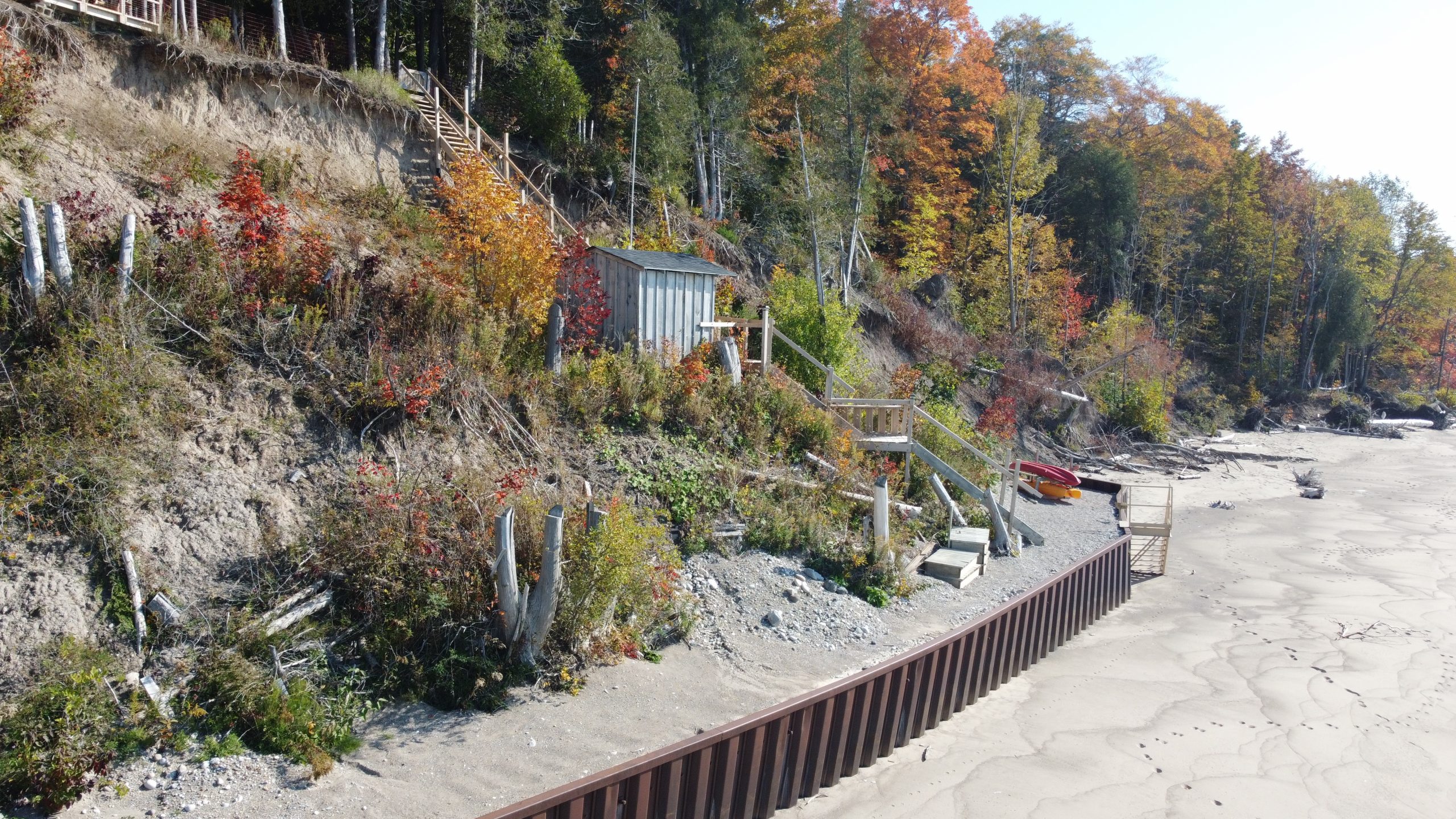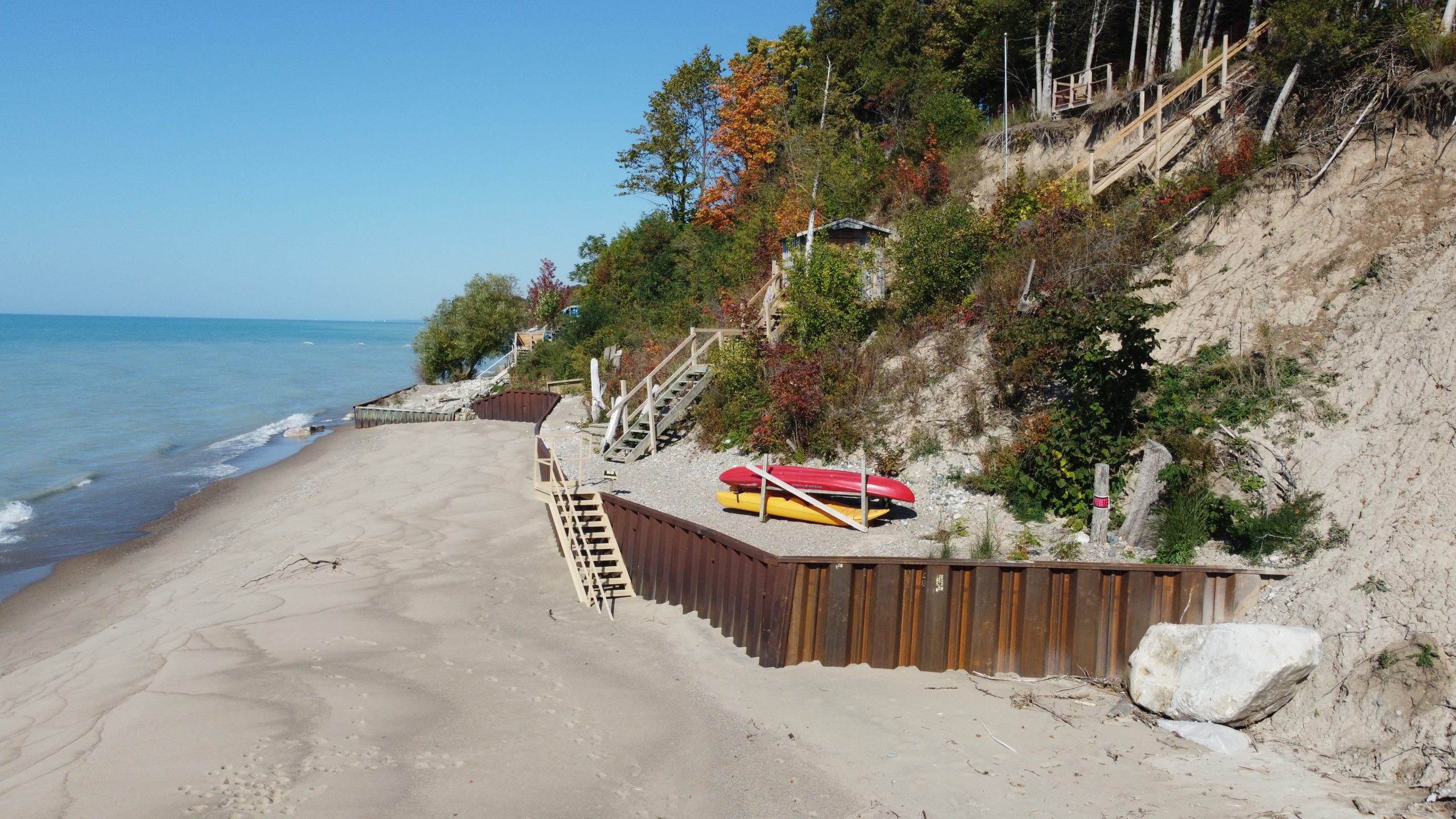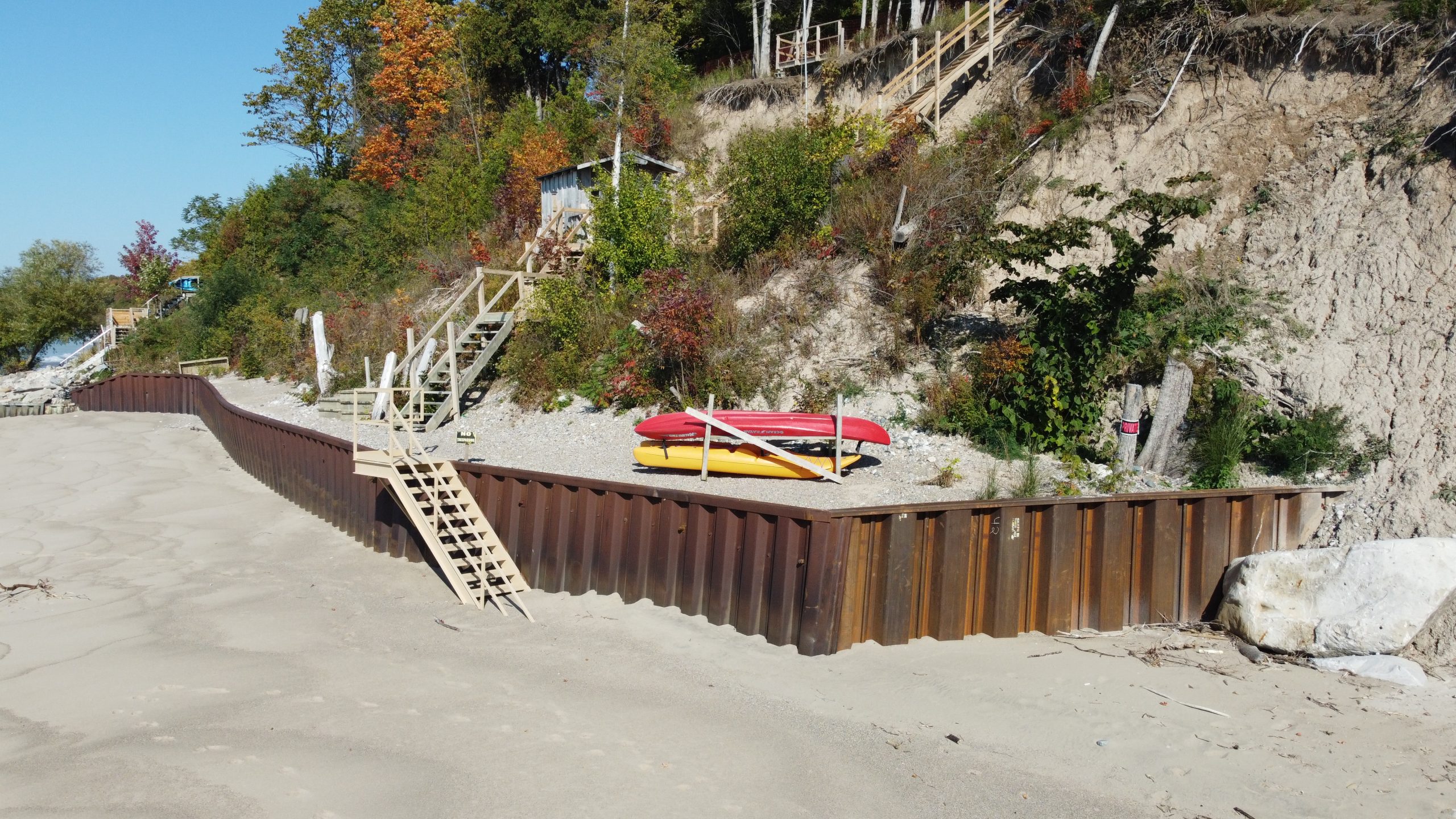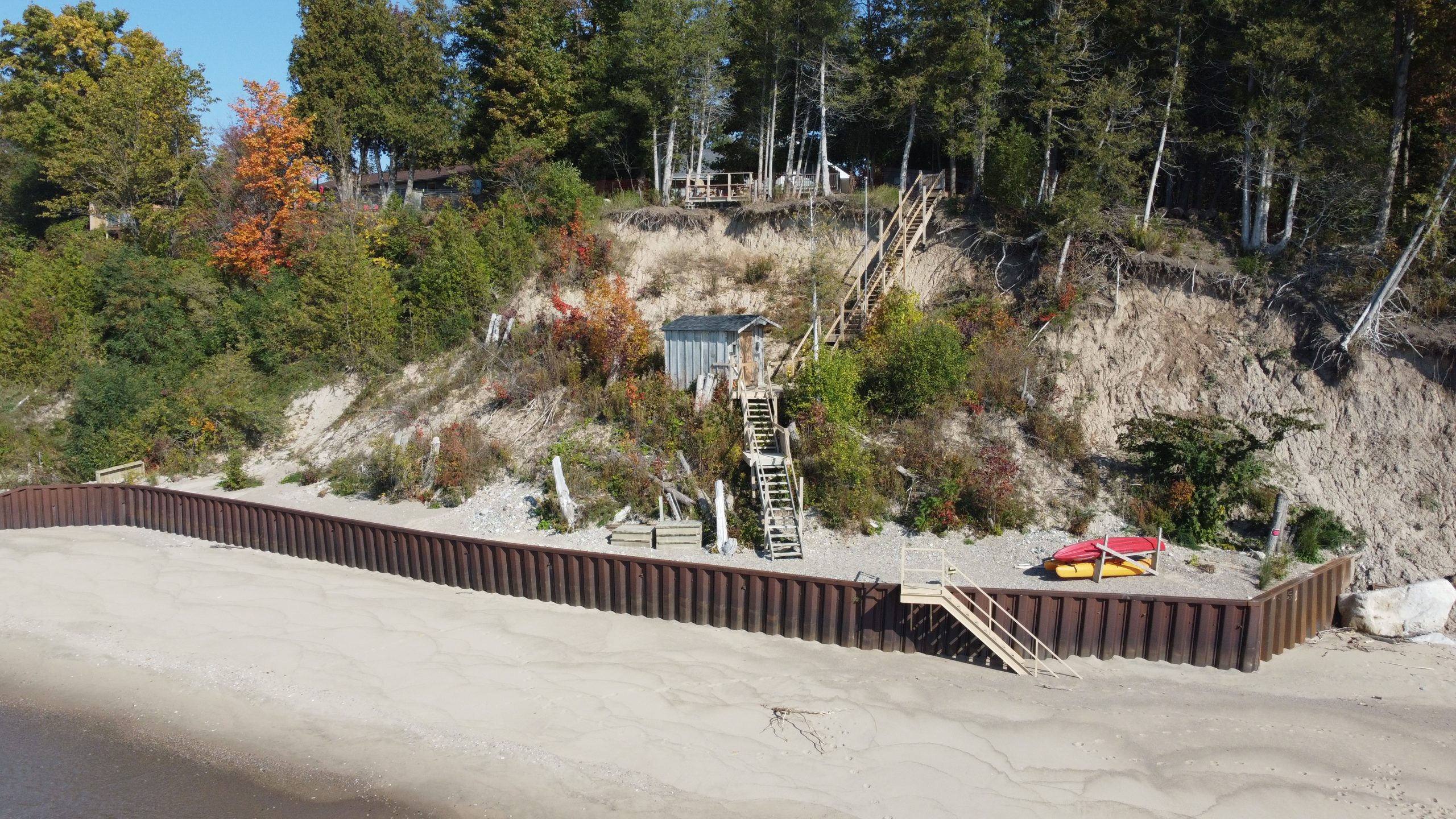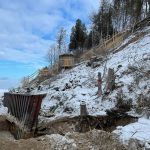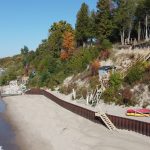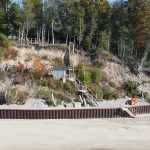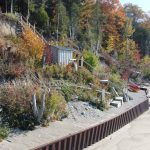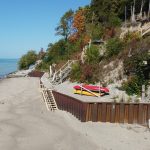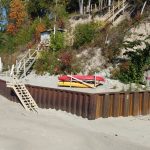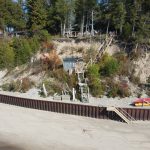 Brian Chalmers – Blue Haven Beach
❝
KB Shoring installed the Erosion Protection Wall at Lake level for my cottage between Grand Bend and Bayfield. KB Shoring started the work in February in gnarly conditions at Lake level. To my surprise the work was complete within one week! A total of approximately 110 FT of steel was installed (80′ of frontage, and 2X15′ of tie-ins at both ends). The Erosion Protection Wall was BEAUTIFUL! The work done by KB Shoring was TOP NOTCH! Later in the Spring, after the backfill had settled, the boys were back to top up the backfill, and tidy up a few small details. VERY THOROUGH! The work was so good, I decided to add a set of steel stairs to the property for easy access to the beach and Lake. Very happy with the stair decision; killer access to the beach now! I would like to thank KB Shoring for helping me protect my Lakefront Cottage investment. My wife and I hope to have many, many fantastic years at the Lake knowing now that we're protected from Mother Nature. A big shout out to Brad, and their entire crew! Job well done, Boys!
❞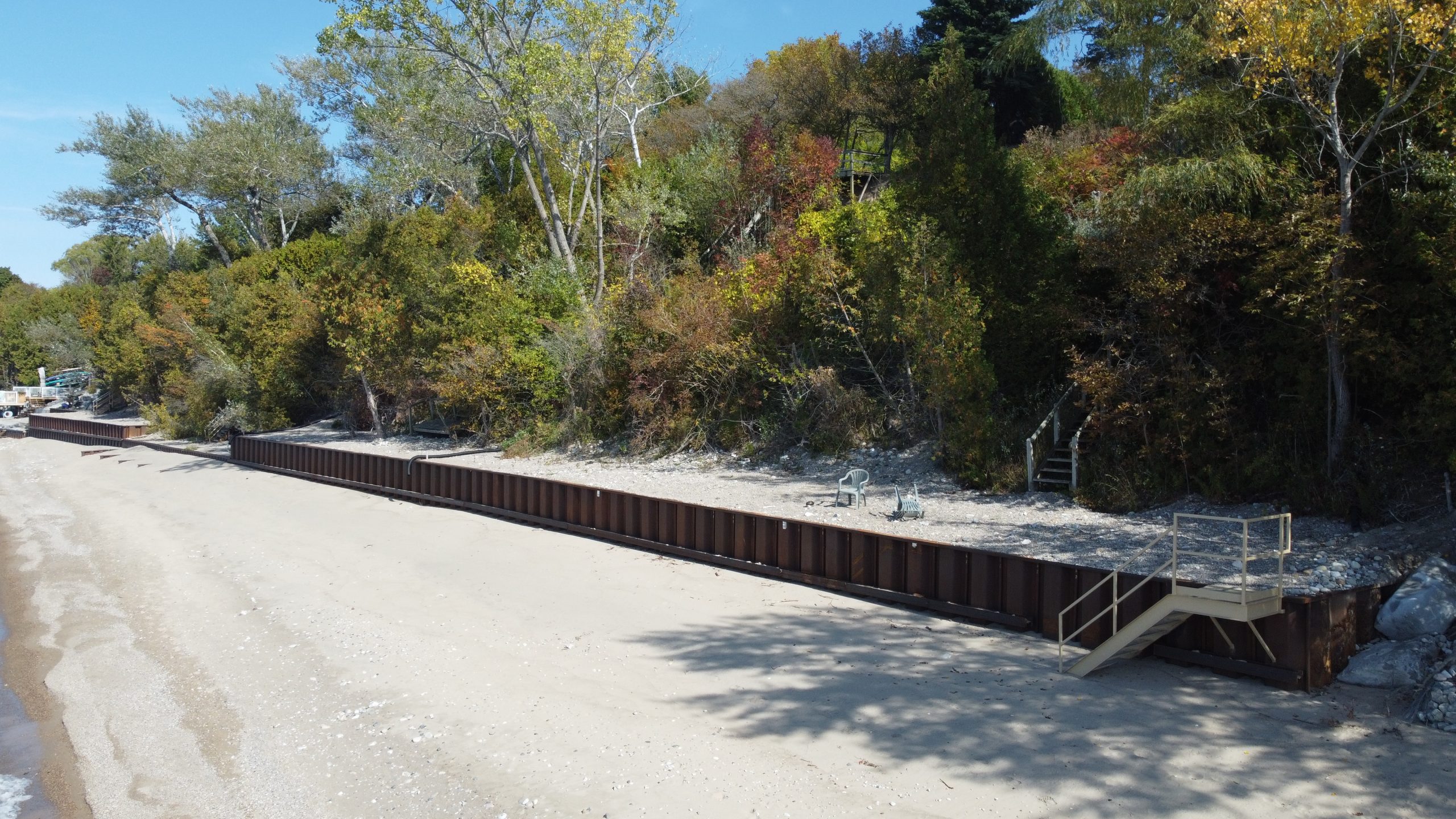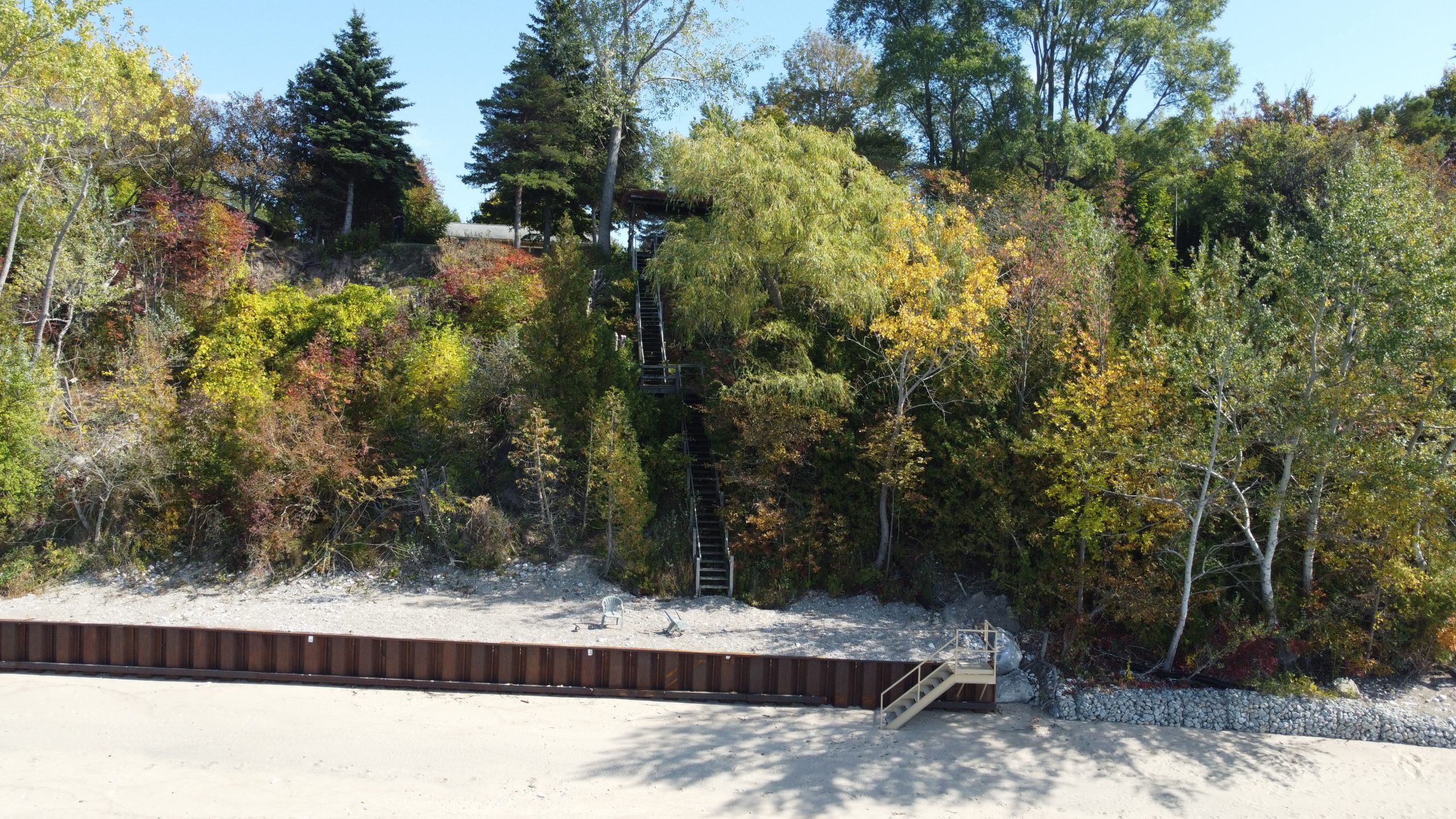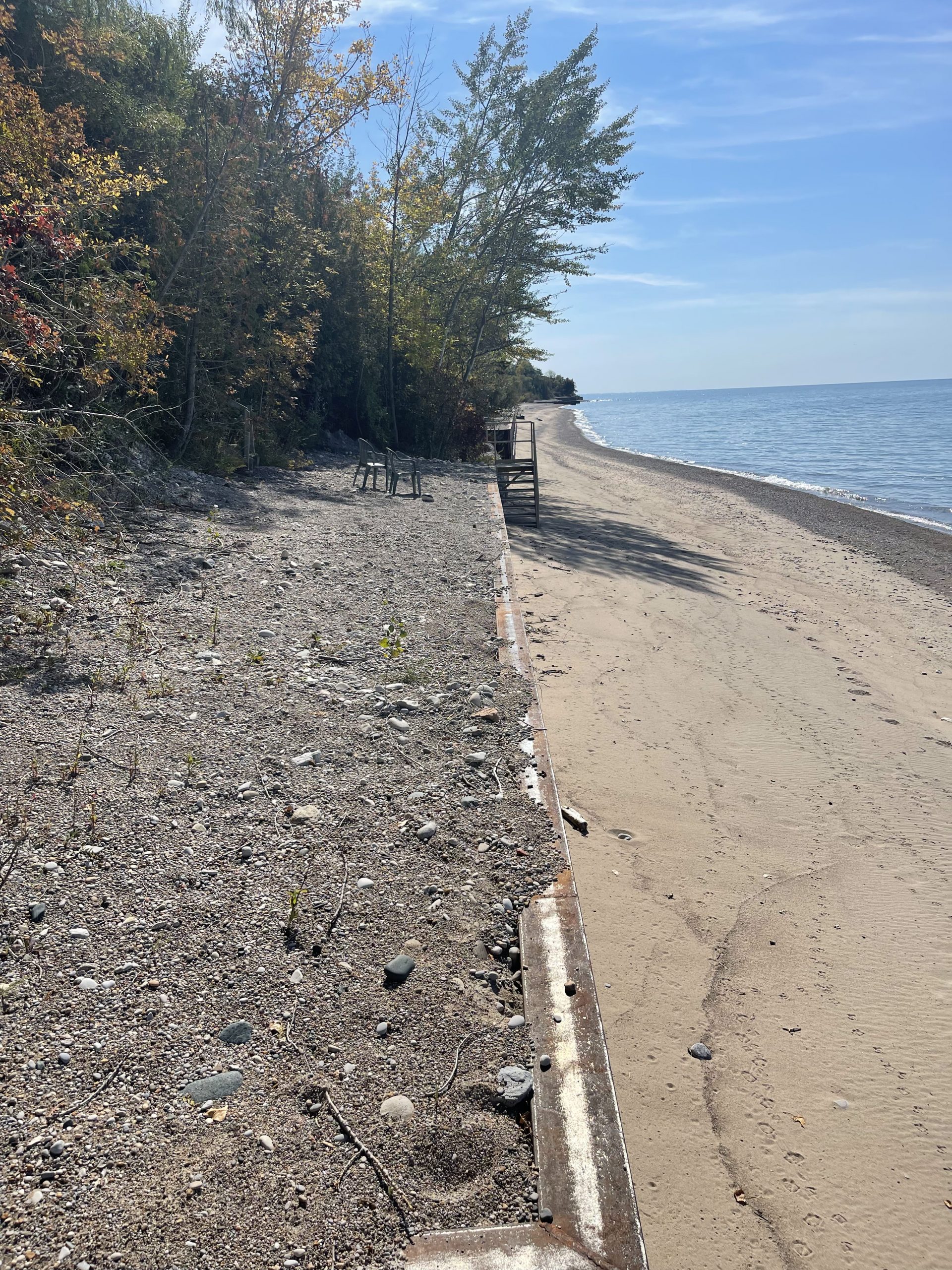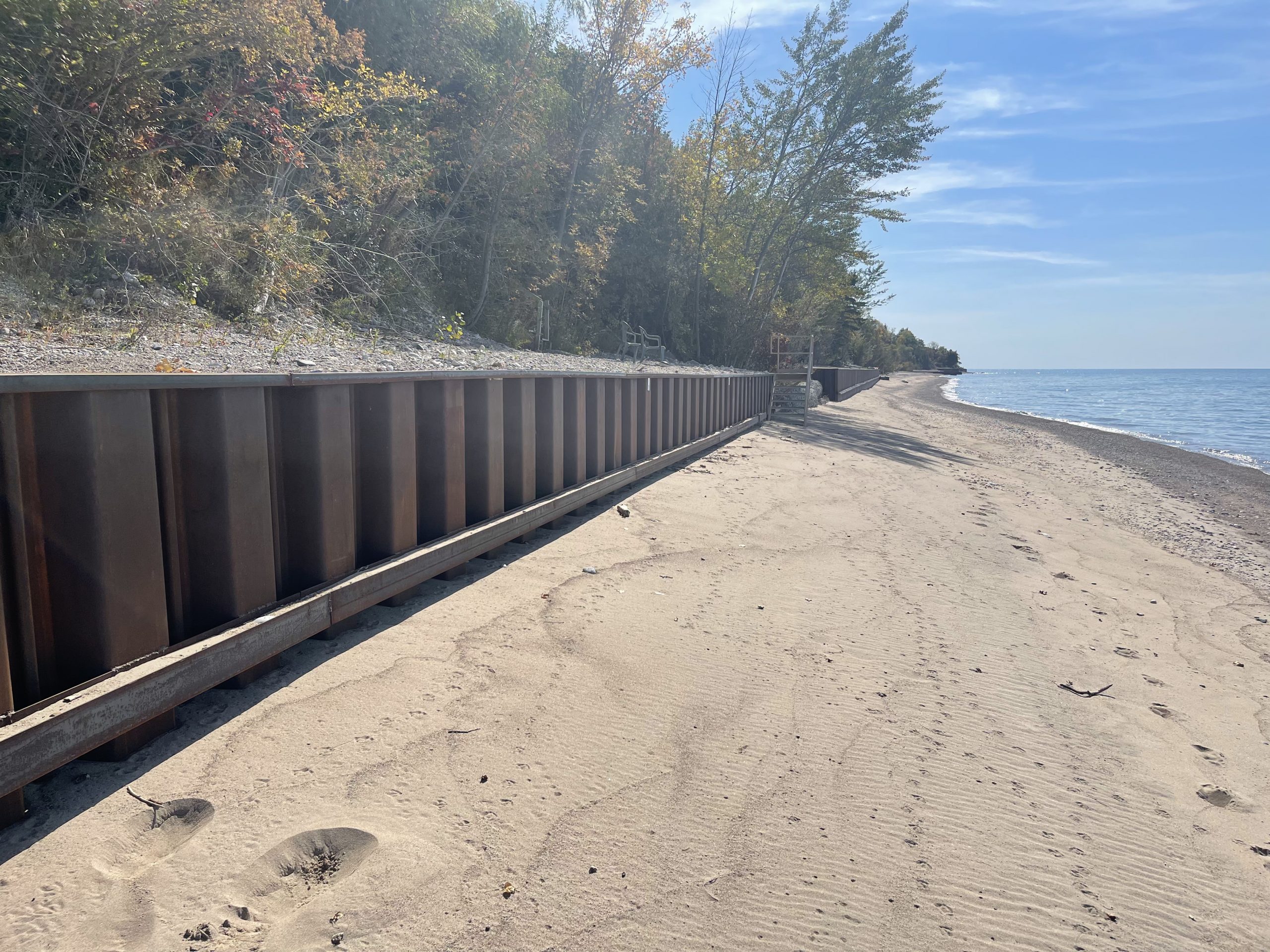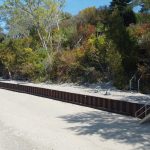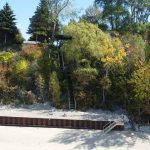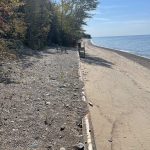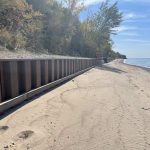 Devon Desrosiers – Bayfield
❝
Brad did what not many can. Build massive seawalls that can stand up to the power of lake Huron. We had some of the worst erosion from grand bend to Goderich and they did a great job of fixing the situation. Also came and repaired a section of wall that wasn't done properly. Men of their word. The cowboys of lake Huron. Don't even think of using anyone else and definitely use steel over rock.
❞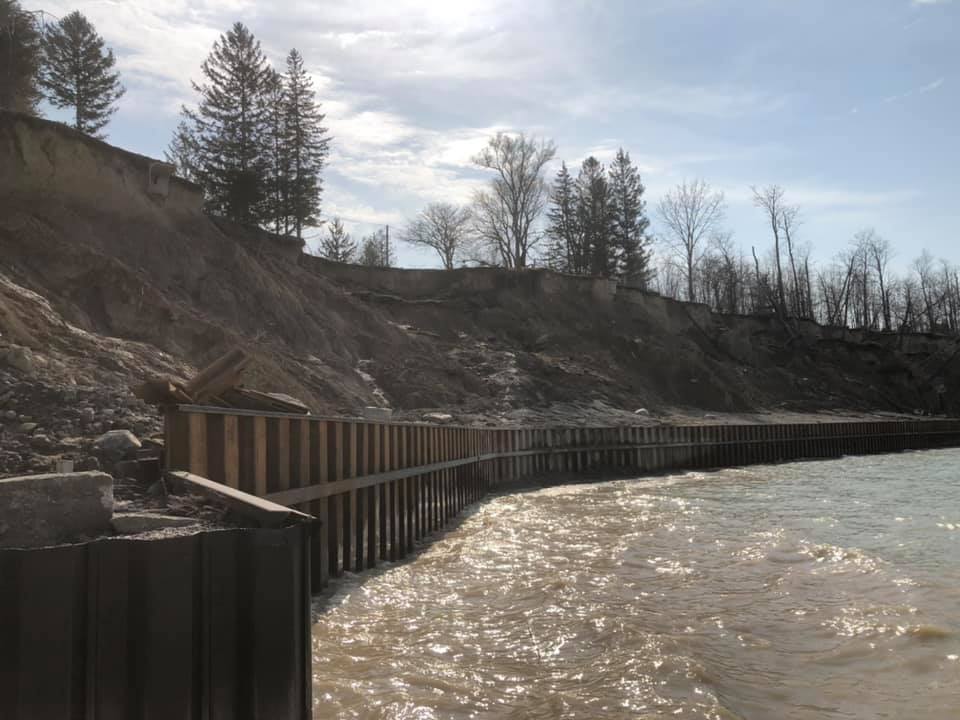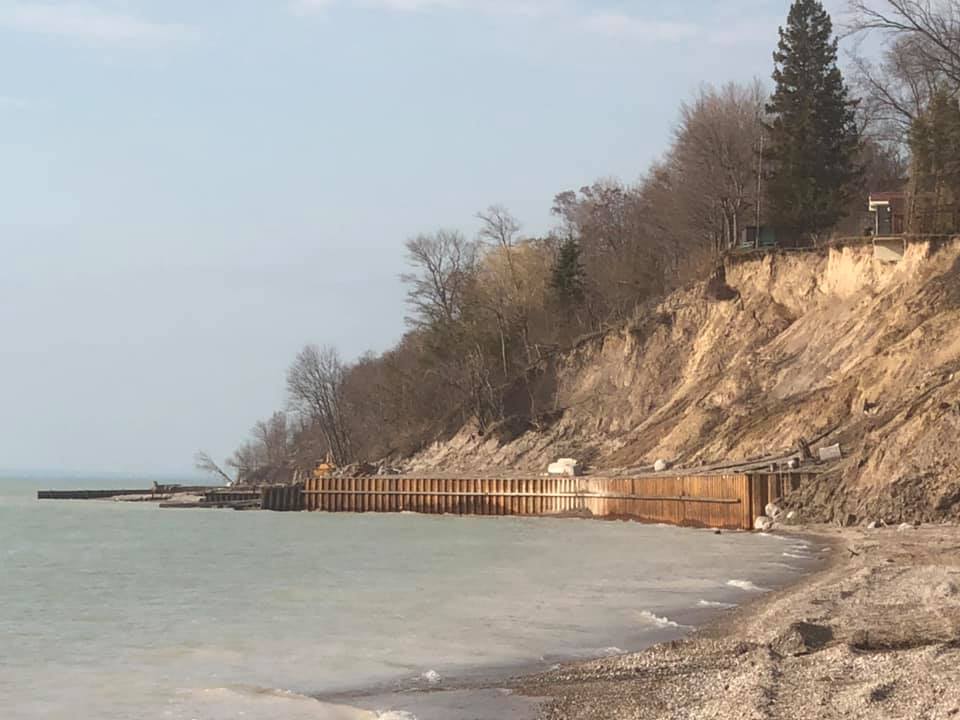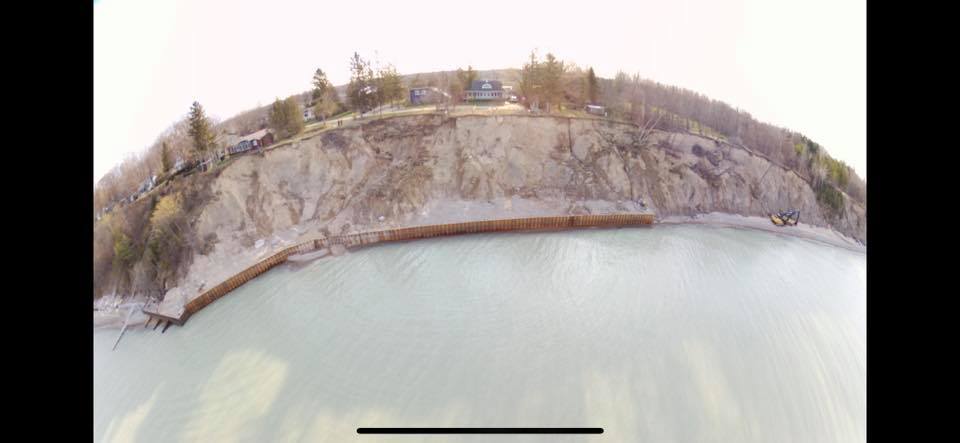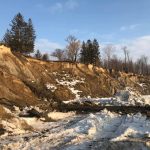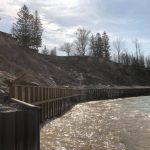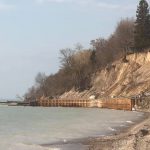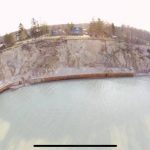 Pat Devincenzo/Chris Collins – Staffa Road, Zurich
Pat Devincenzo/Chris Collins
❝
Brad from KB Shoring made our sea wall project seem effortless. They handled all the regulator processes for us, were there when promised, and completed the work to my complete satisfaction. I would not hesitate to recommend them to anyone requiring this type of work."
– Pat Devincenzo
"Brad did a great job constructing a retaining wall to hold back Lake Huron. The price quoted was competitive, and they came in slightly under budget. They handled all of the permits, and got the job done on time– on time and under budget– I don't hear that very often in the construction industry. The wall seems extremely solid and we can now relax when the lake comes back up (and it no doubt will). Thanks for the great work KB Shoring."
– Chris Collins
❞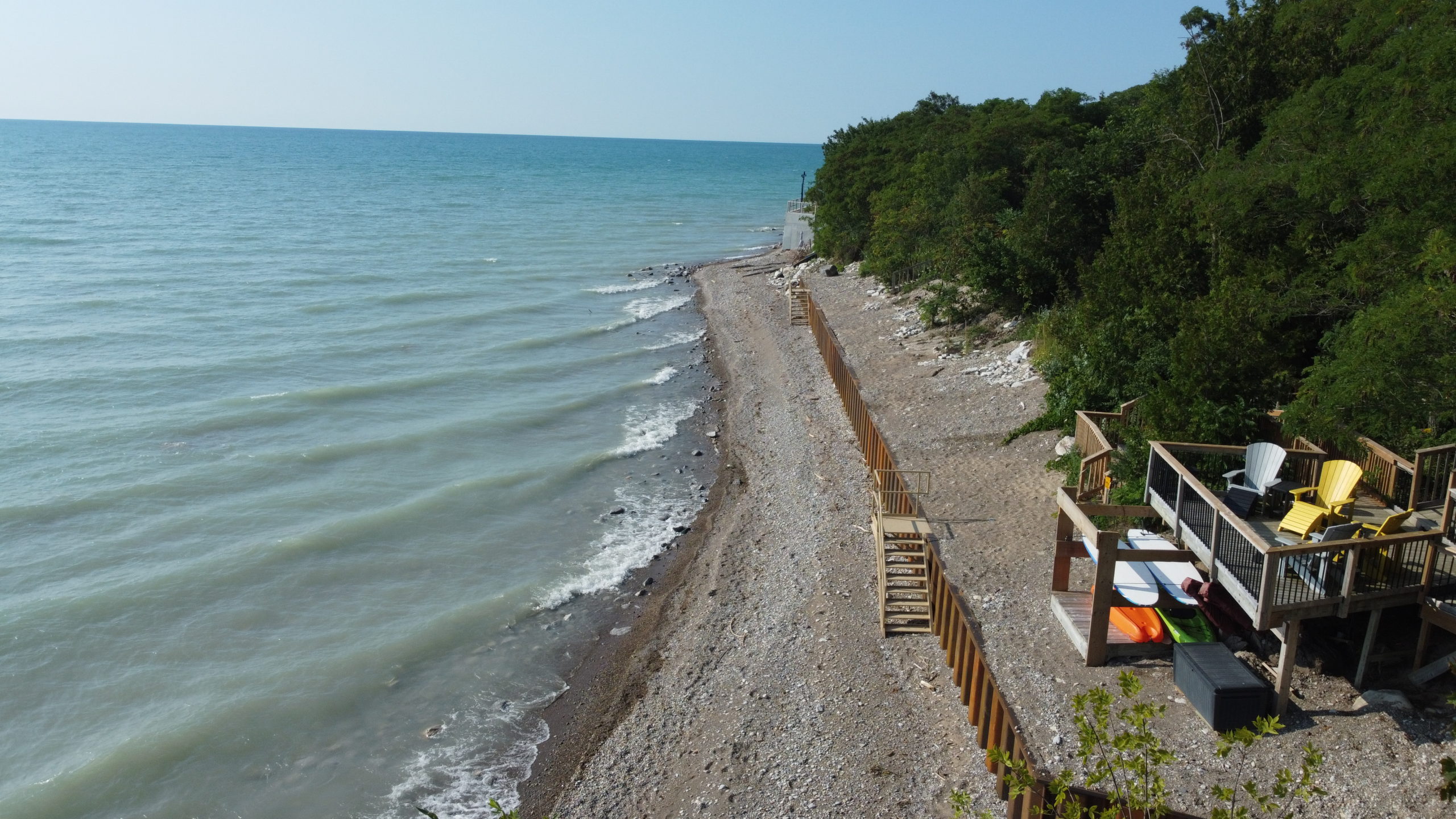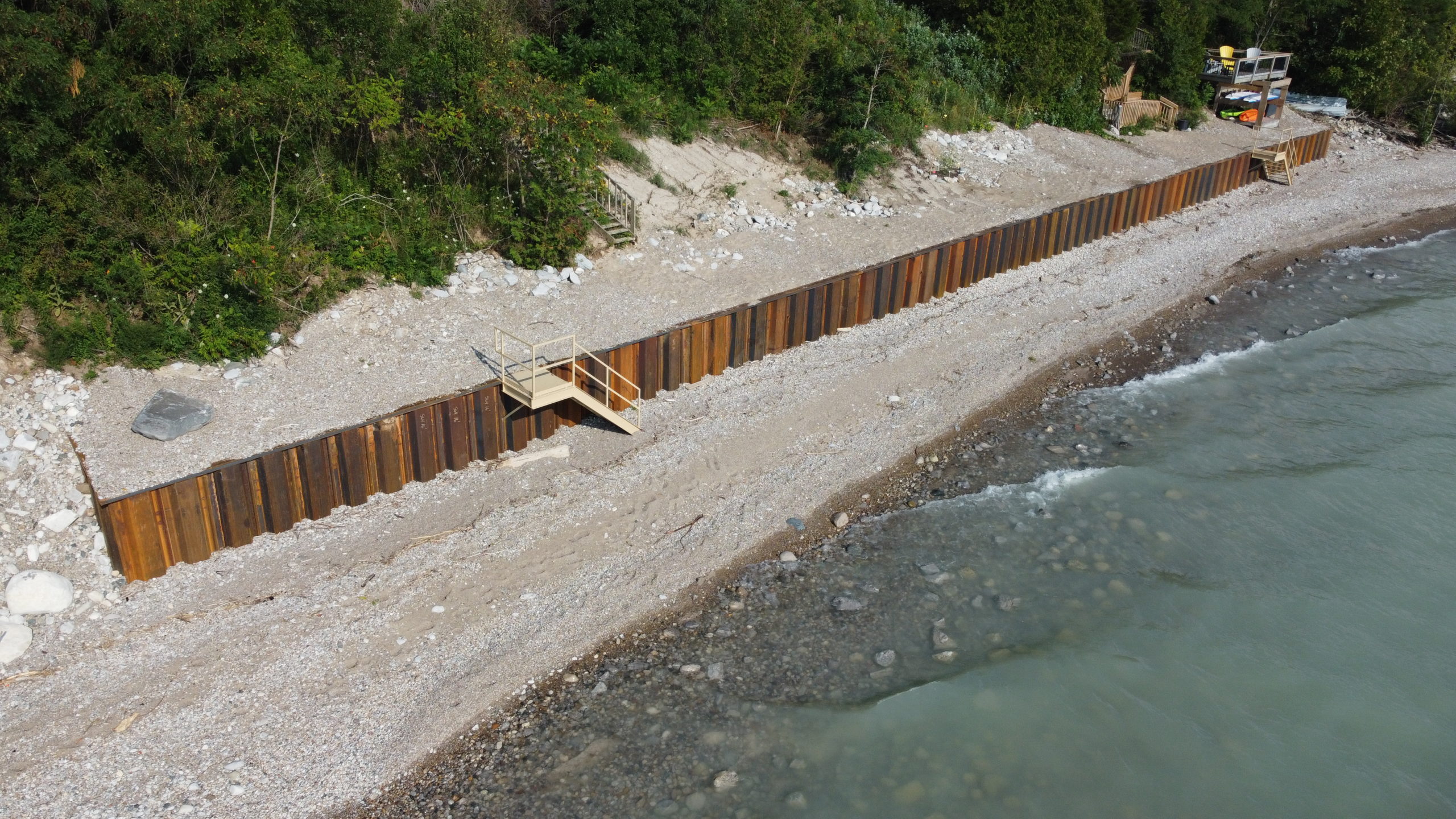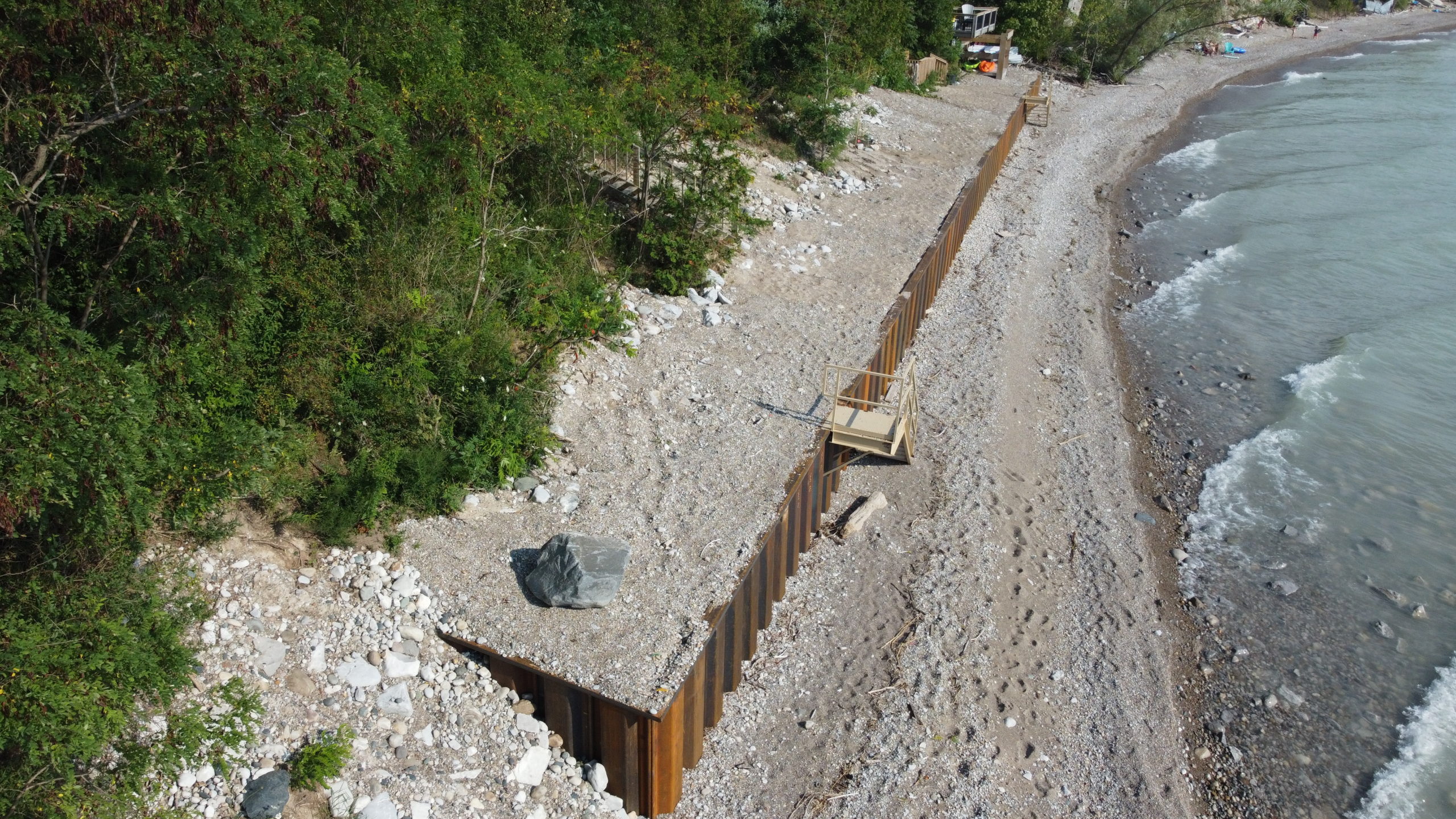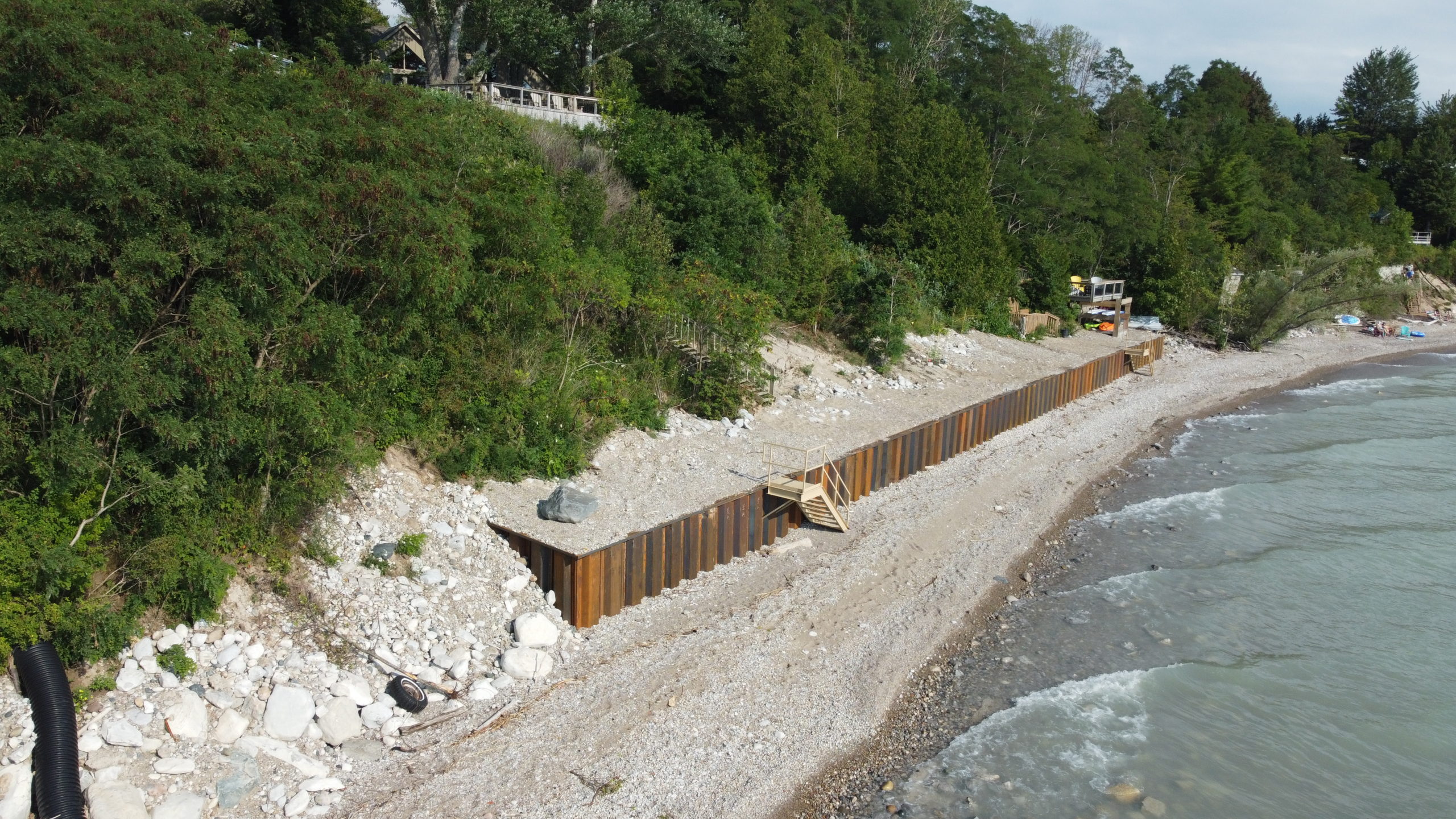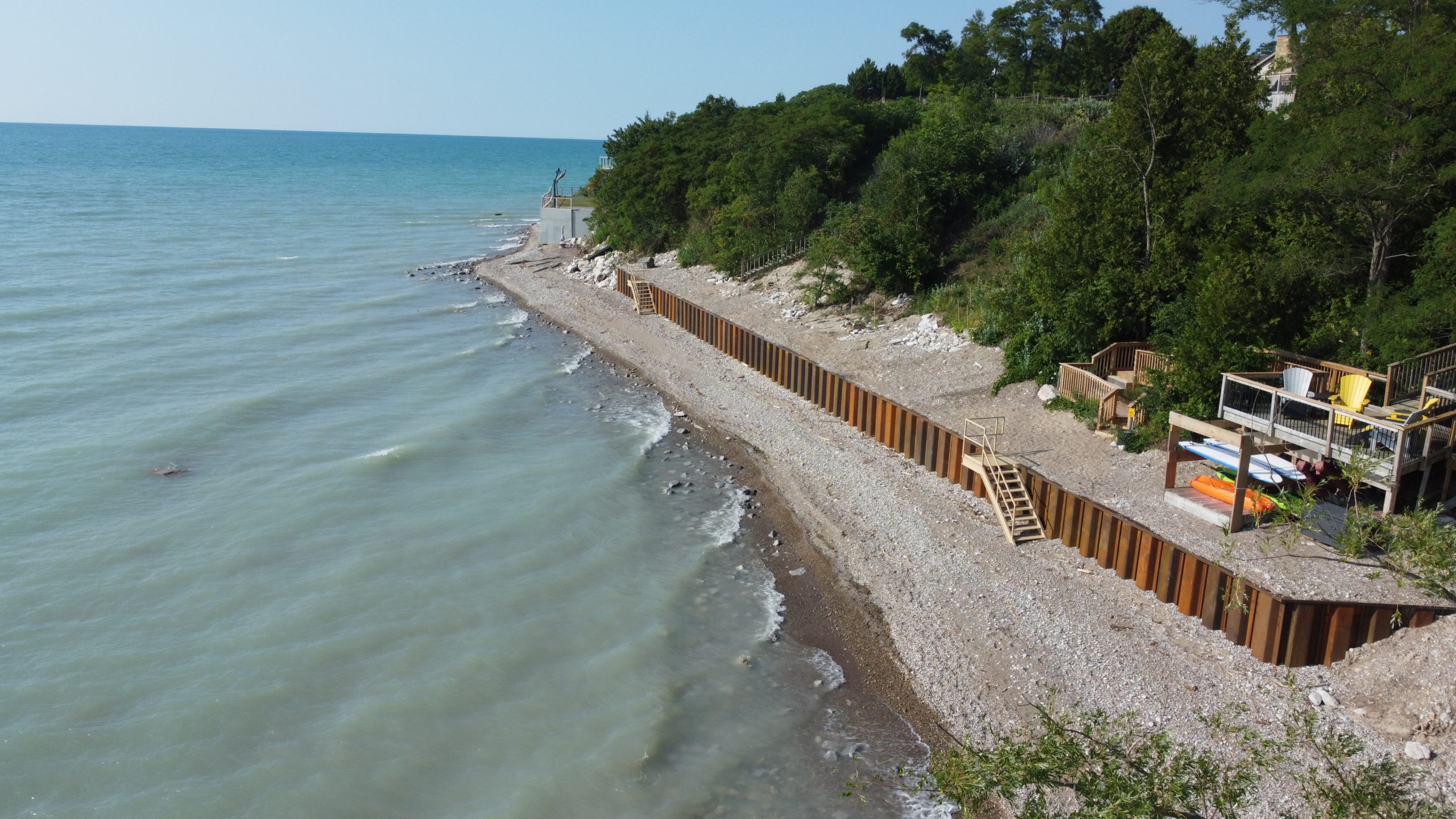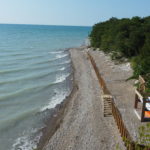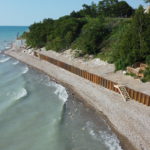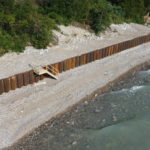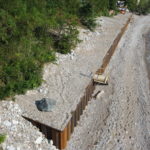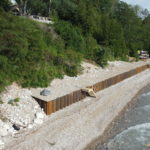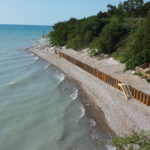 Peter Thorup/Peter & Bev Hodge – Cliffside Drive, St. Joseph
Peter Thorup/Peter & Bev Hodge
❝
Excellent work in a timely manner. Very knowledgeable about high grade steel wall construction. Quality welding. Left the area clean from the research by our group of lakefront owners. We learned that KB Shoring was justifiably known as the "go-to "Lake Huron constructor of break walls."
– Peter Thorup
"We were extremely pleased to have secured KB Shoring to erect our steel break wall. Their work was completed in a timely and extremely efficient manner. All promises were fulfilled. That's a hard thing to find these days. Thank you!"
– Peter & Bev Hodge
❞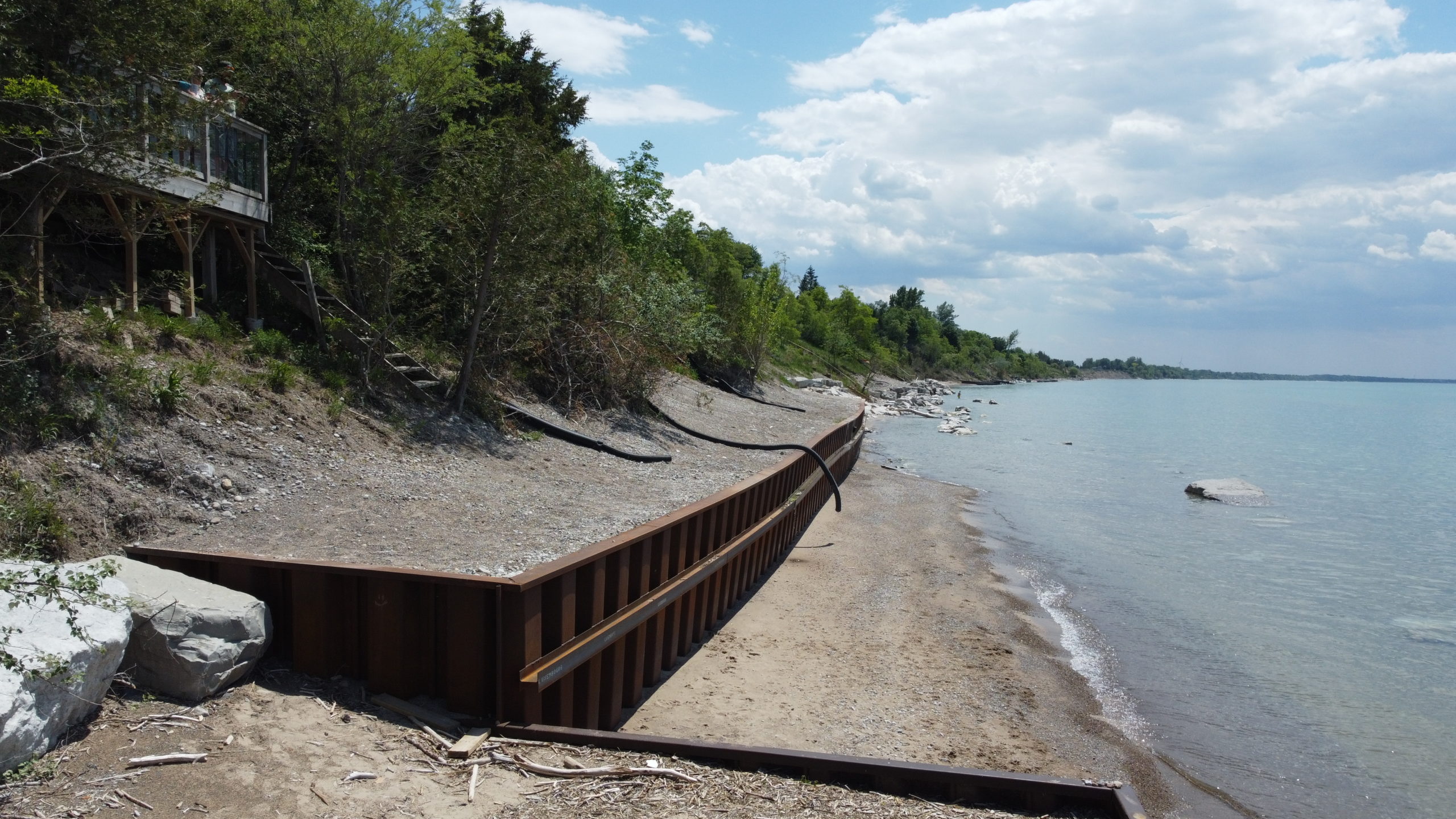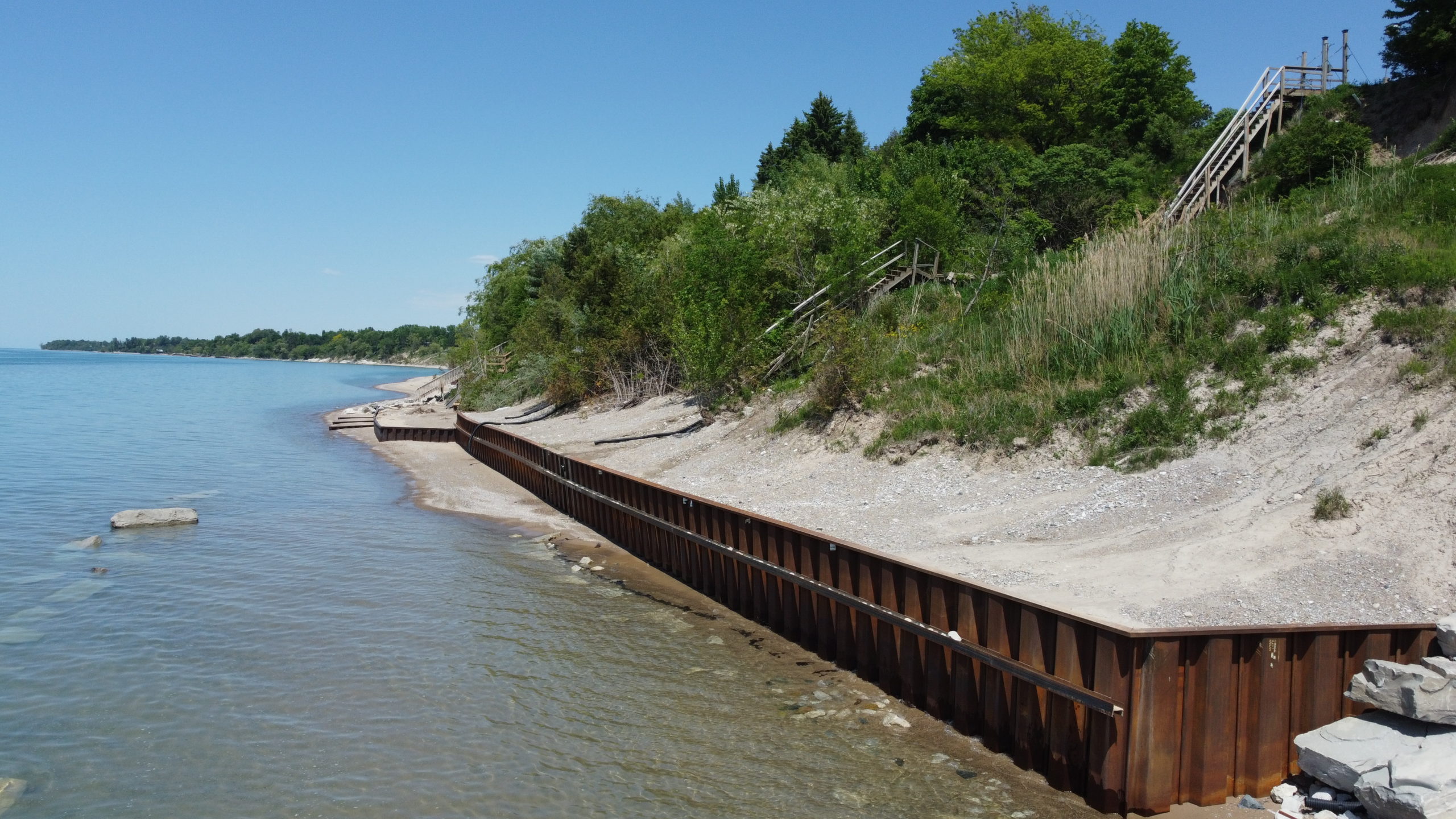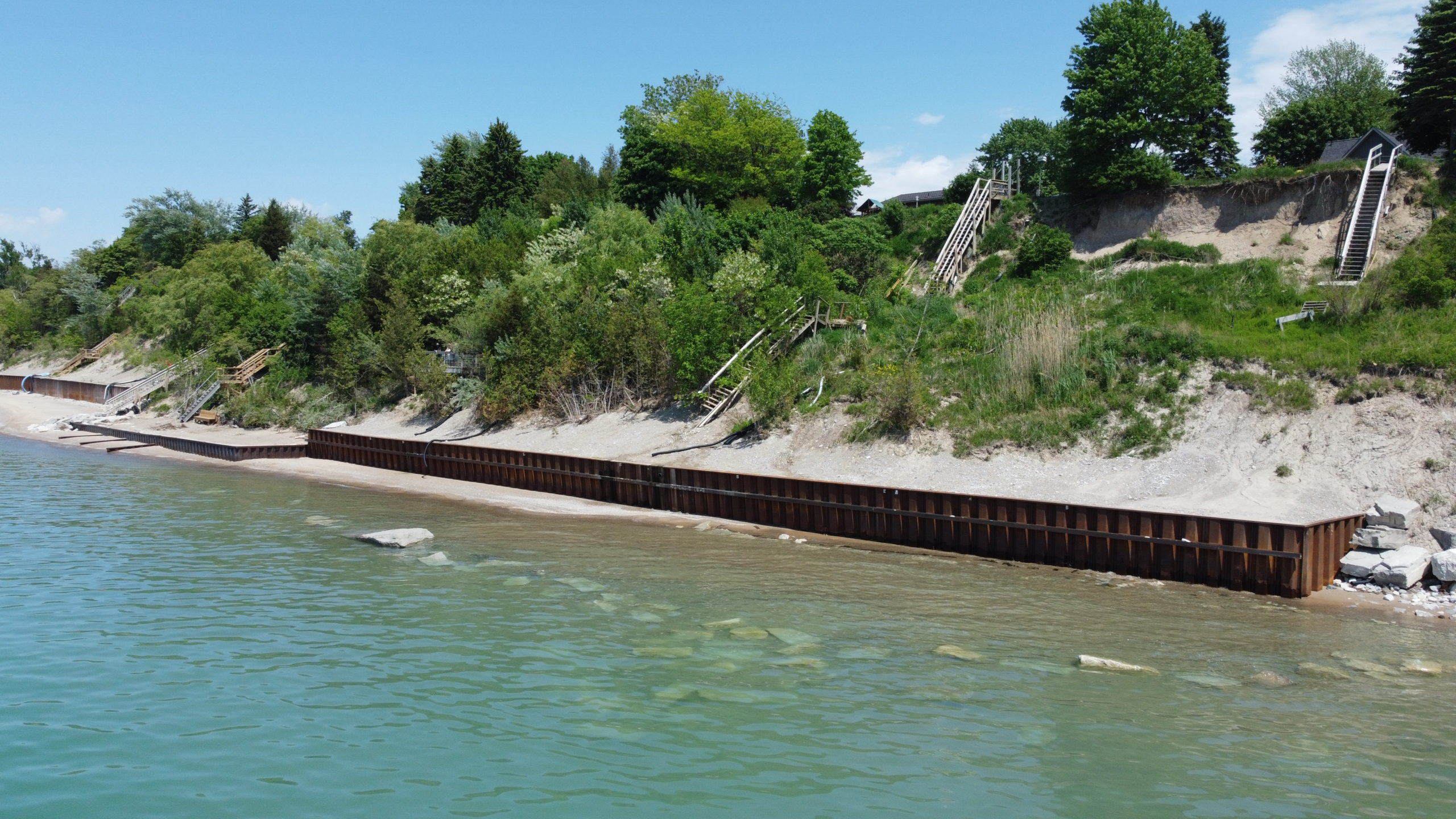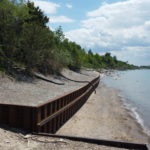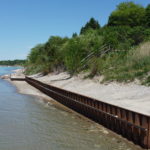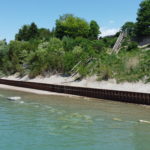 Marg McDougall – St. Joseph
❝
When you work with a contractor on a major project the relationship  is based on trust.  Kb shoring gave us great advise and their staff delivered.  I wouldn't hesitate to trust KB Shoring  with your seawall project.
❞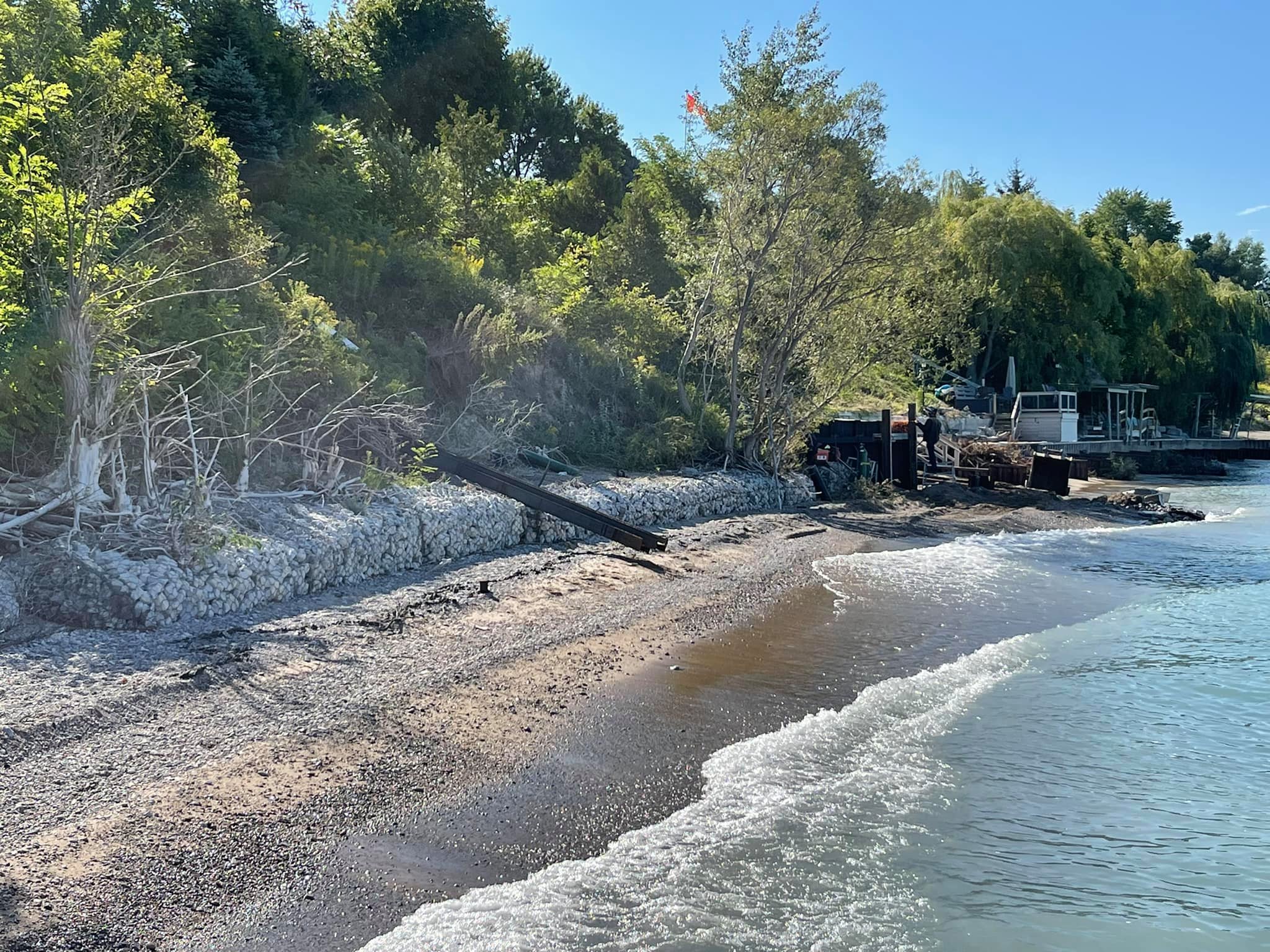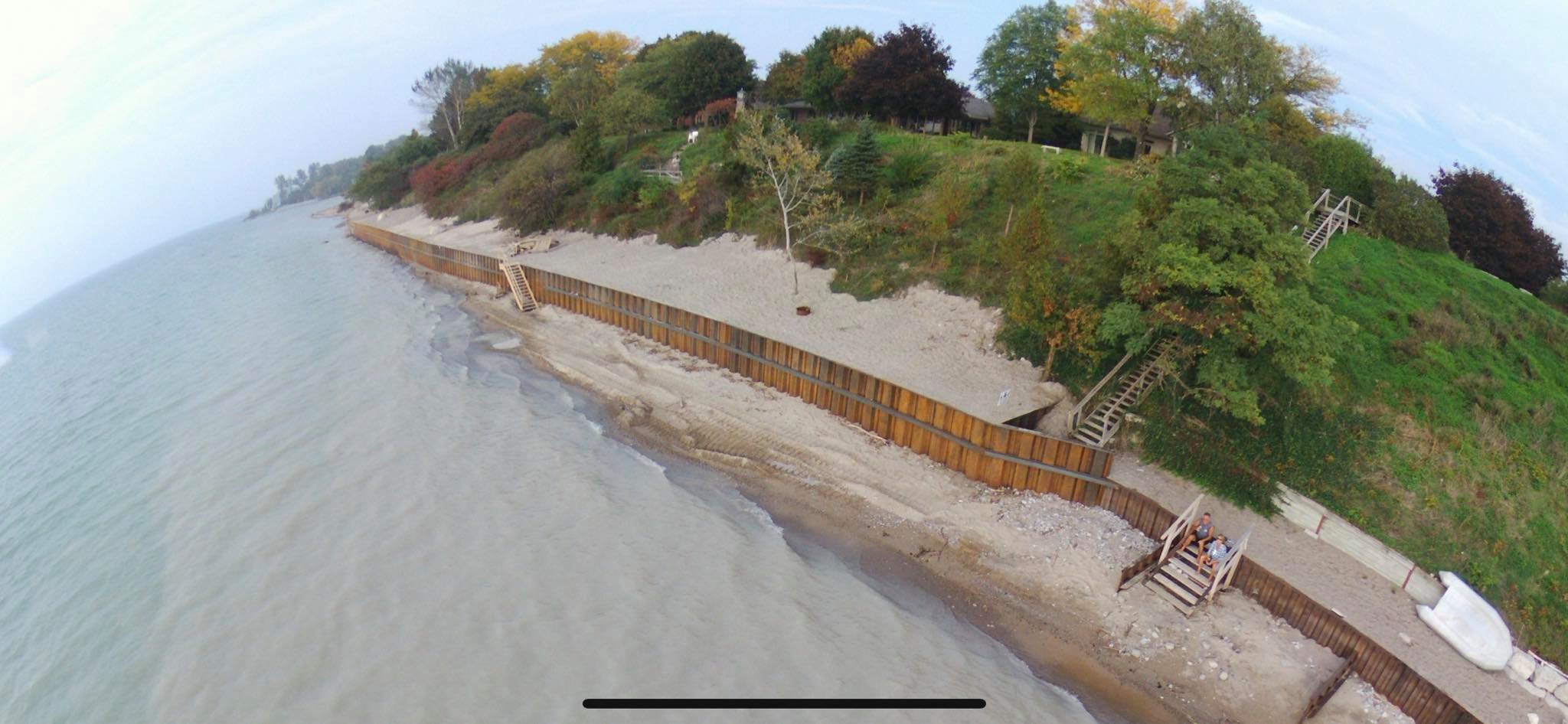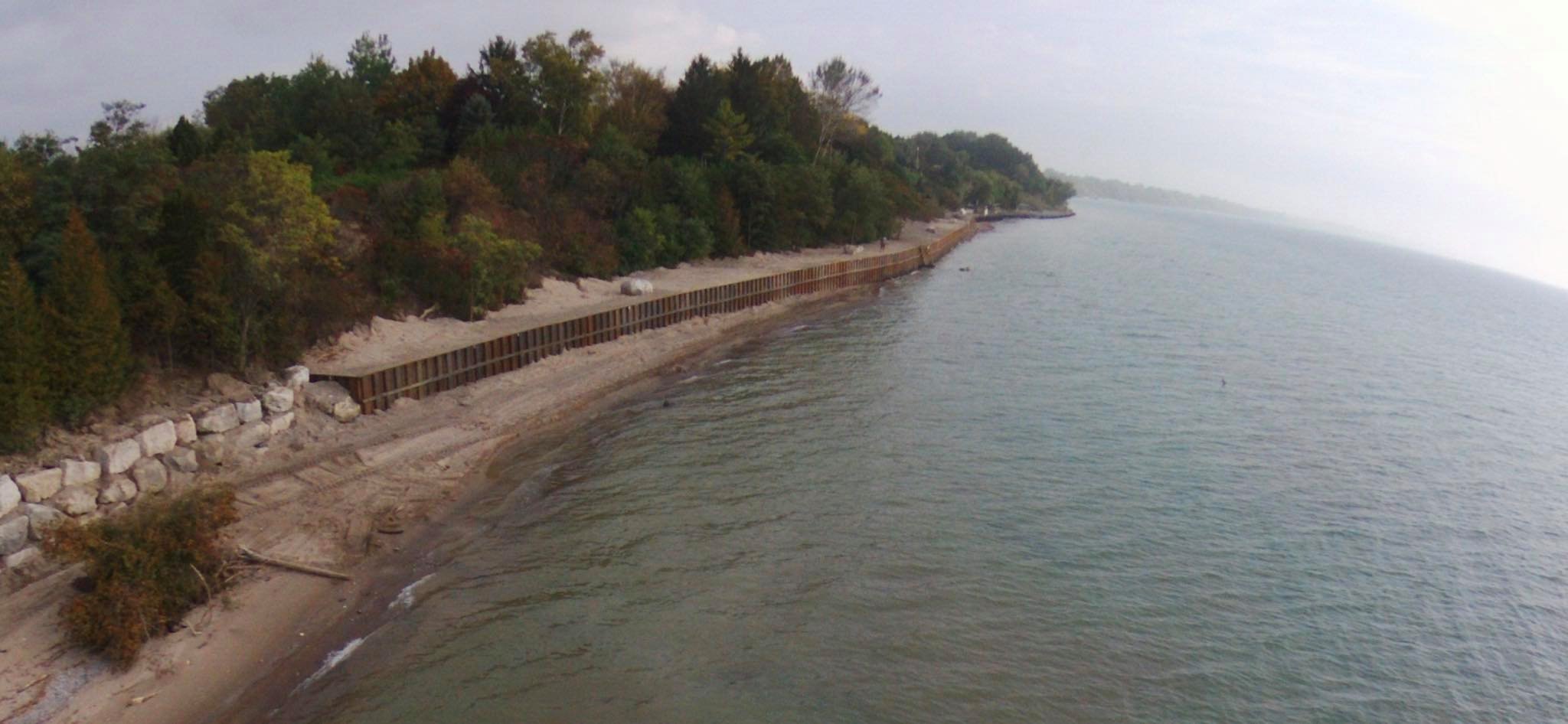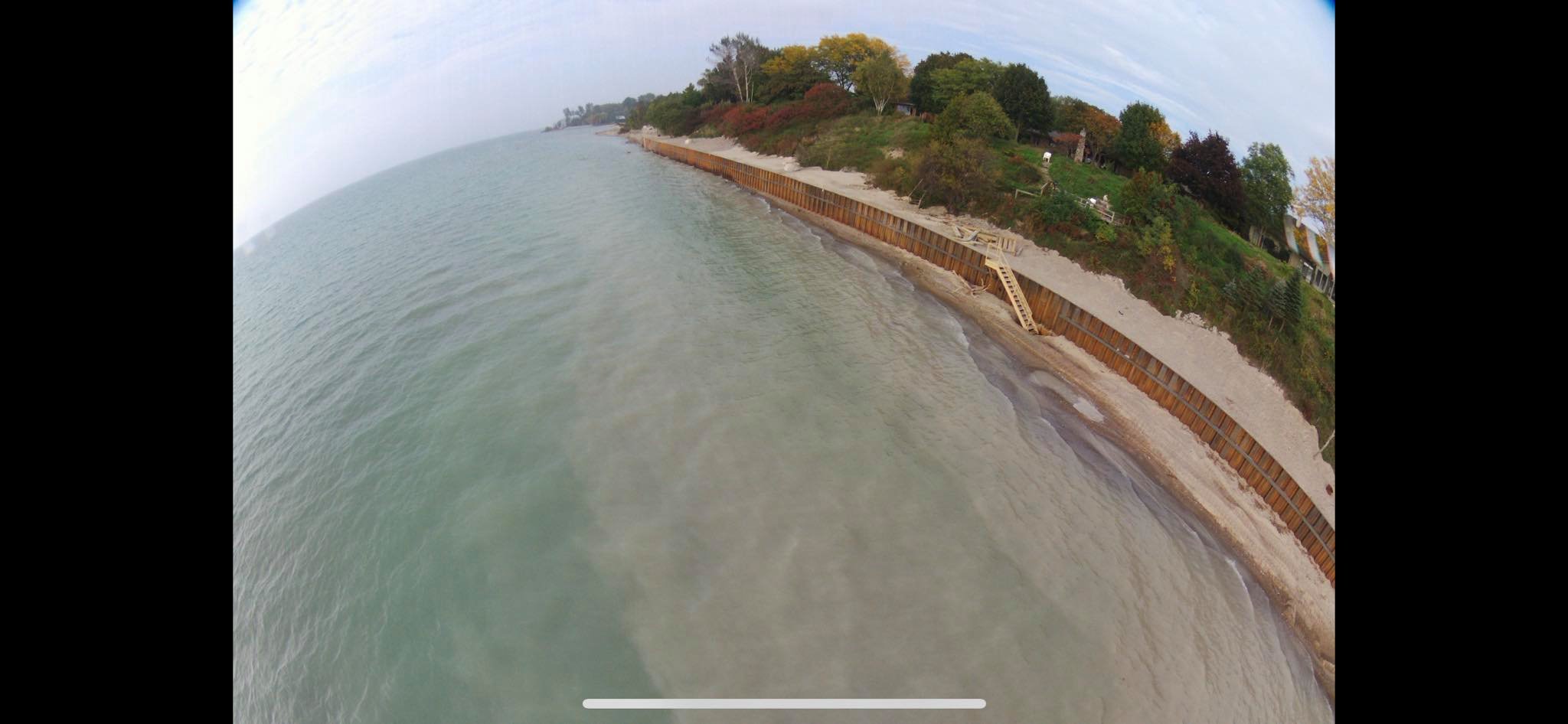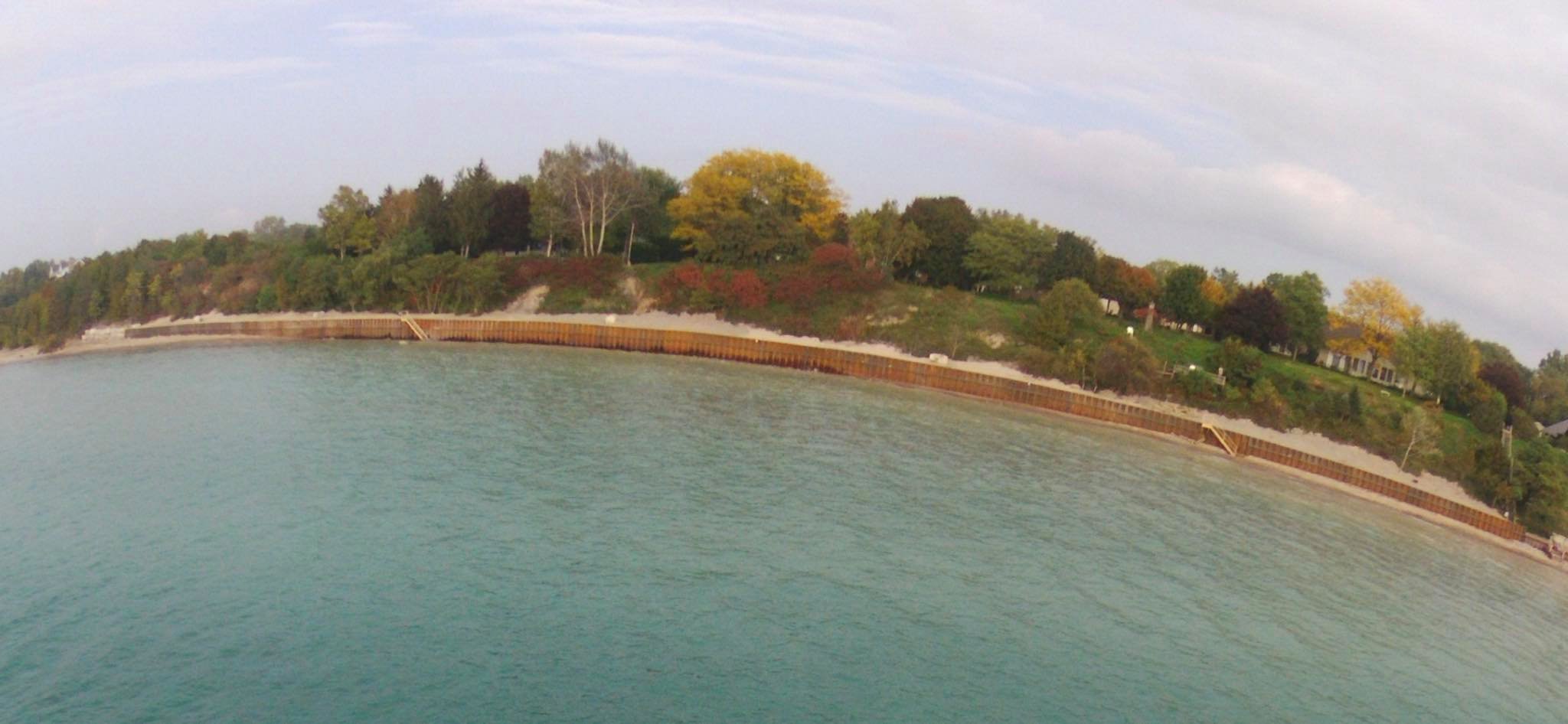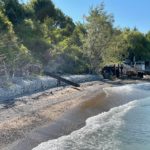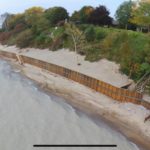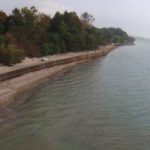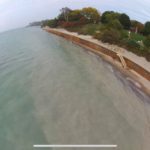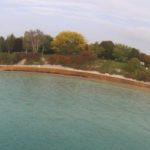 Jake and Janet Peters – Bayfield
❝
Thank you to K&B Shoring for constructing our steel wall. It looks amazing and will protect our shoreline from the fierce storms on the lake. Brad answered all our questions anytime we had one. His work is perfection. We are overjoyed with happiness with the job. Thank you again.
❞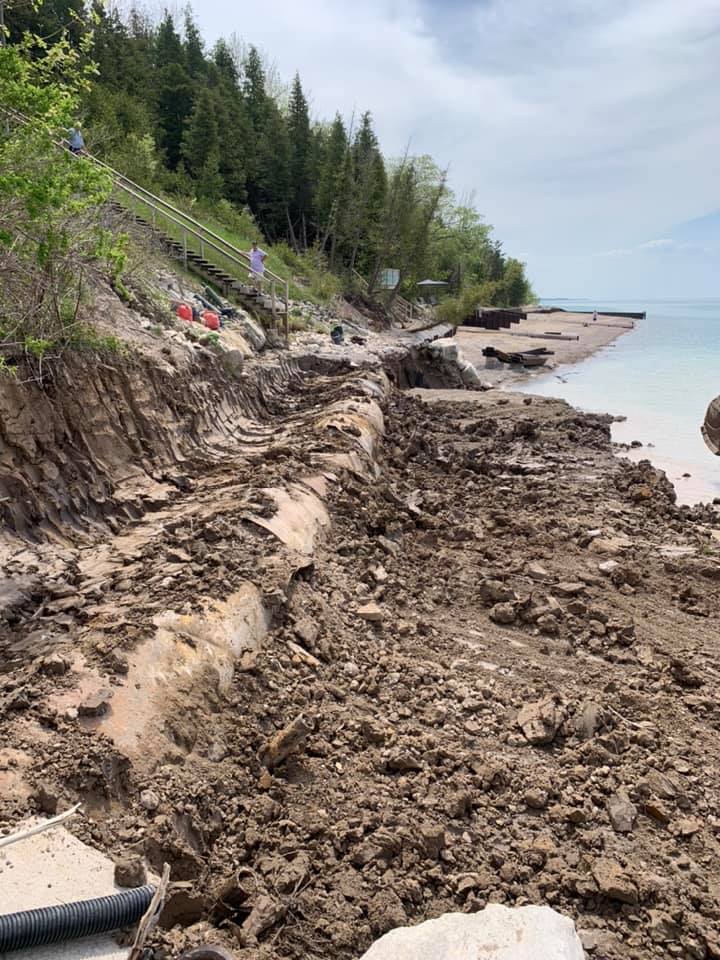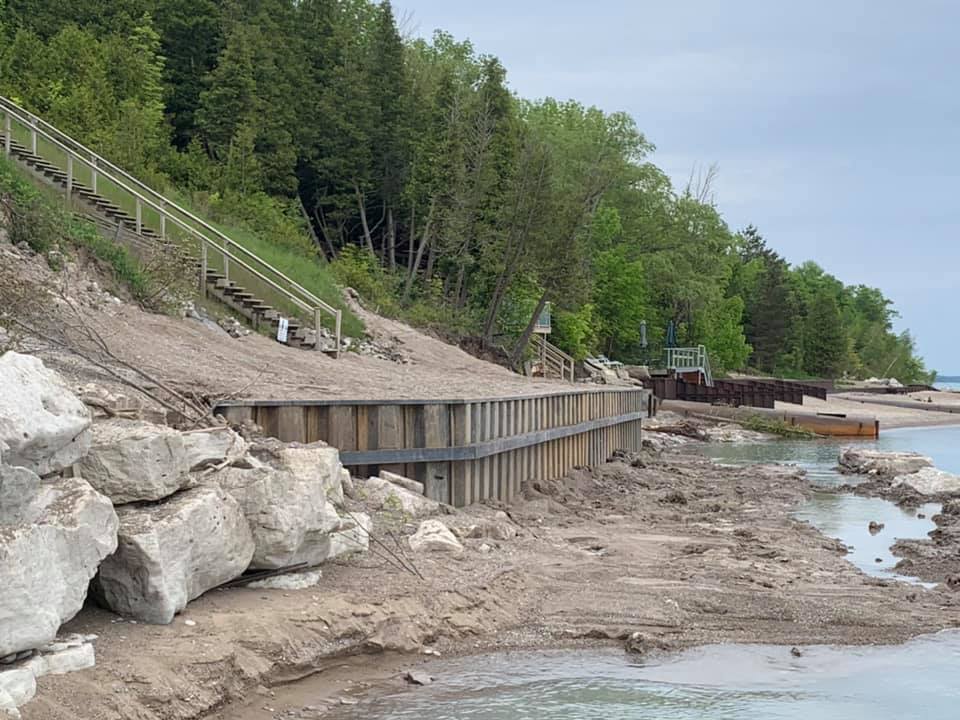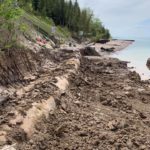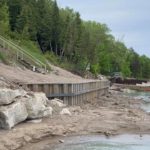 Peter and Joan Karstens – Zurich
❝
During the fall of 2021 K.B. Shoring installed a secondary steel wall to protect and prevent our lake bank from erosion. Kris Bedard of K.B. Shoring installed our primary steel wall to protect our shoreline from using water levels in 1999. The waves have fiercely pounded against the wall in the November and March storms over the years. There has never been an issue with its effectiveness in all these 22 years. These past few years the splashes of the waves and the rains started to cause some erosion at the top of the lake bank. Kris and his partner Brad Bowden both came to assess the situation with us. They proposed a plan and gave us a quote. We were so impressed with the quality and efficiency of their work and their timeliness. They have very good and very well maintained equipment. Sam, a young energetic, friendly, well-mannered, and capable welder, and coworker impressed us immensely. Living on the shoreline for over 30 years we have had the opportunity to see several other projects they have completed and to hear the praises of the property owners who have employed them. Their work from 22 years ago has stood the test of time.
❞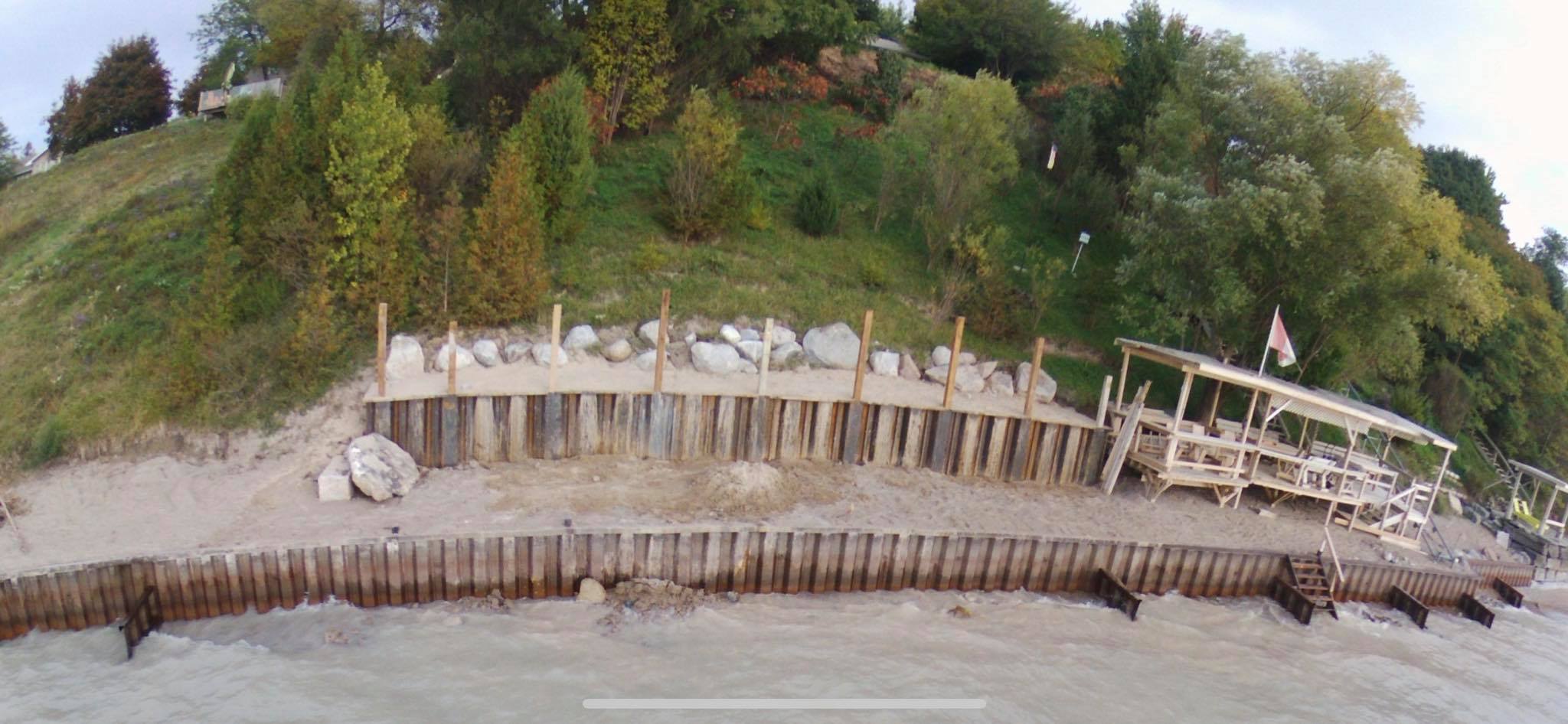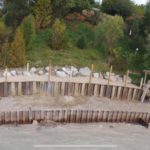 Sharon Trinaistich – Schadeview, Bluewater
❝
Very happy with our recently installed seawall. KB Shoring took care of all the details to make the process easy for us. They are very skilled in steel shoreline protection with many years of experience… Great group of guys worked long days in the ice,wind and snow to get our seawall installed. After months of devastating bank erosion due to high lake levels,we can once again feel safe in our lakeside home…Thank you….
❞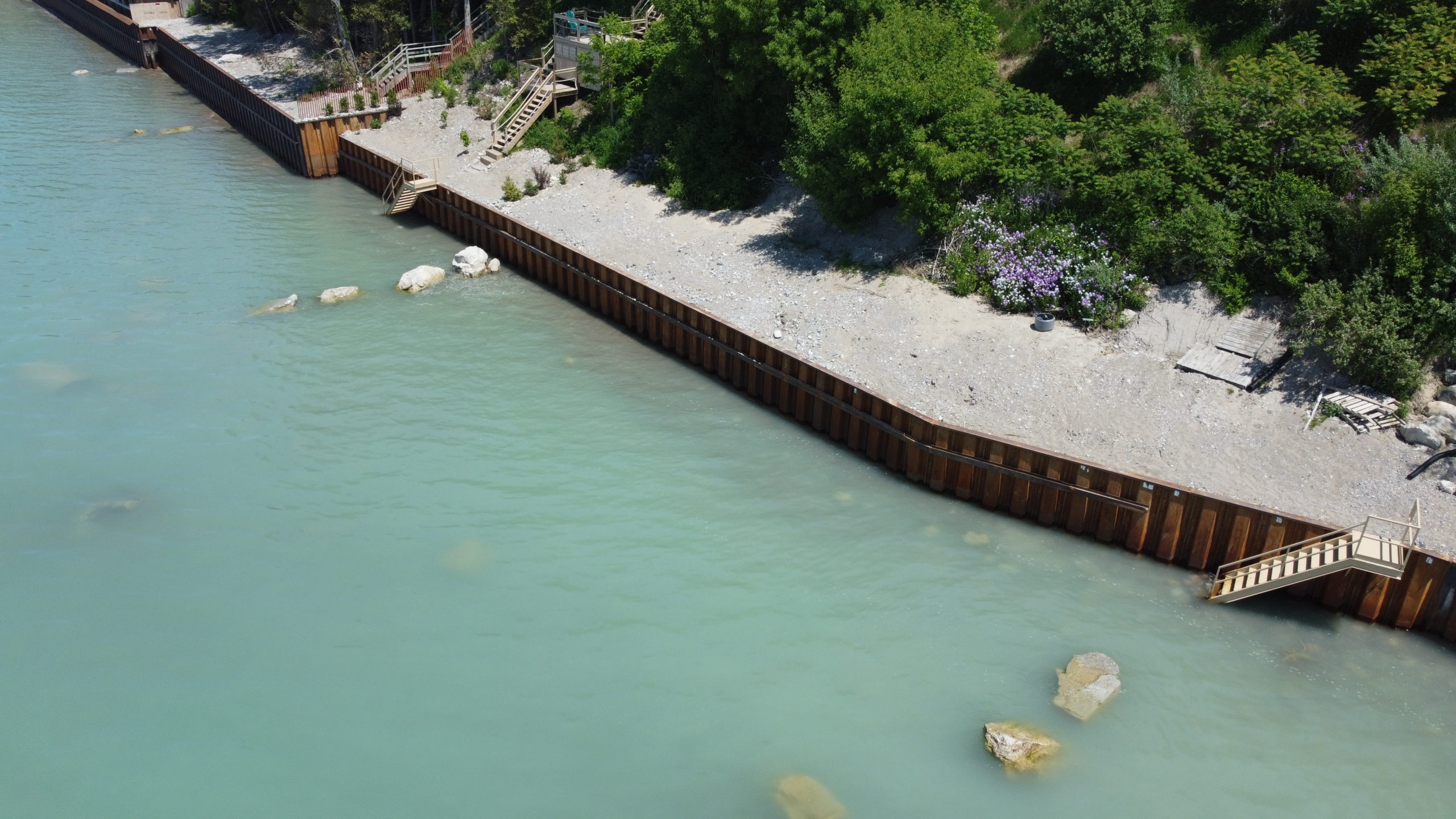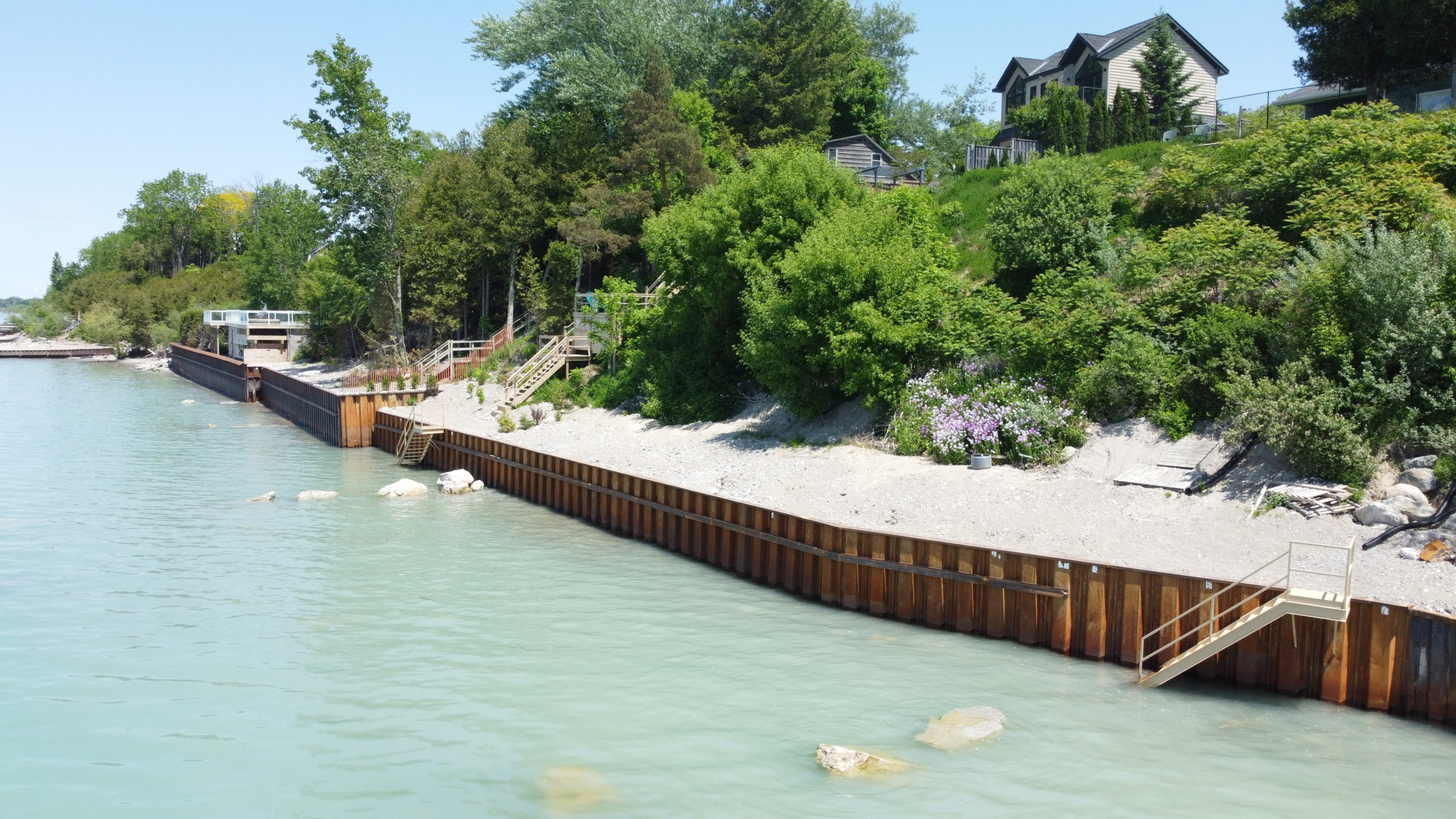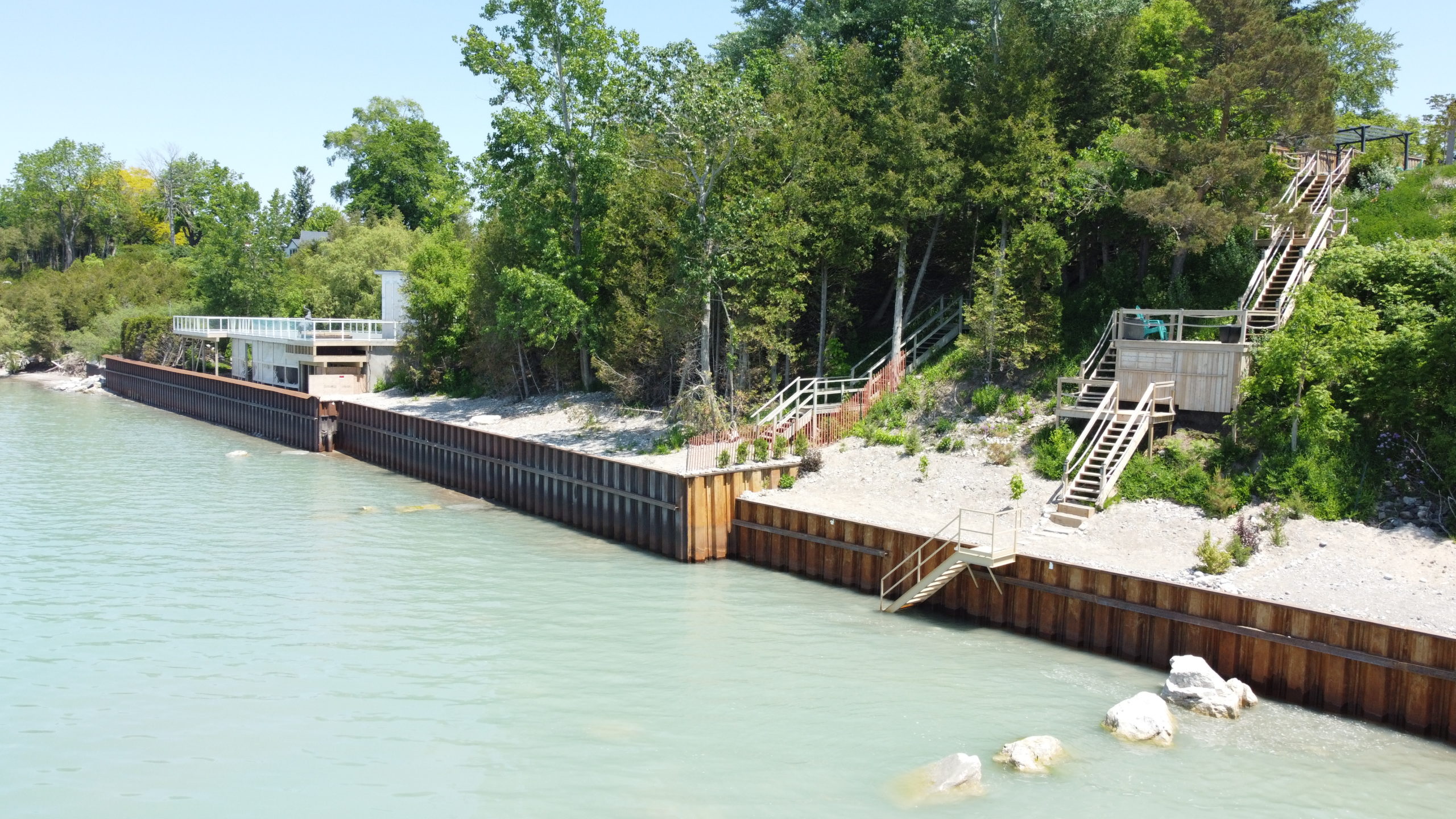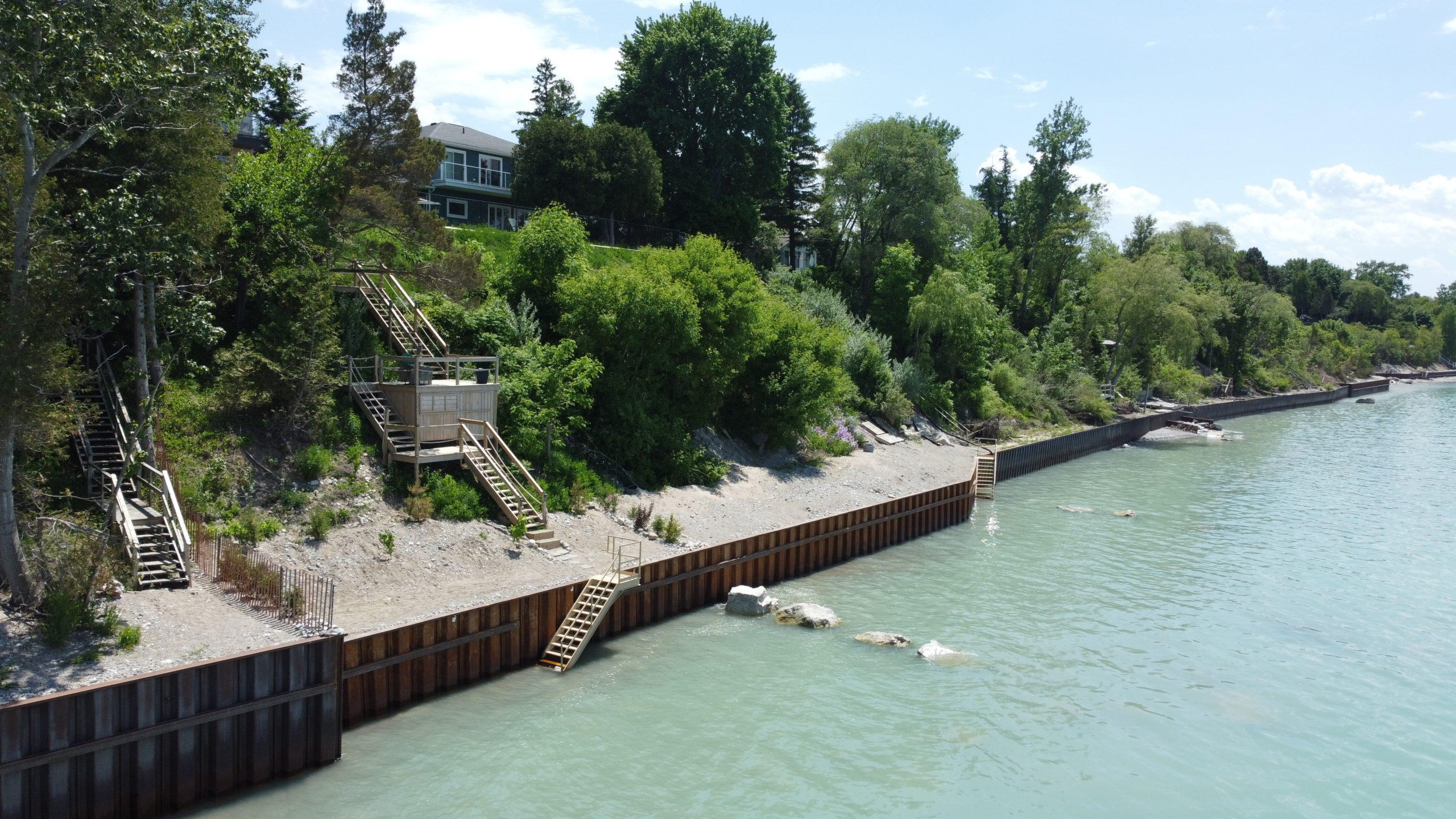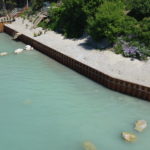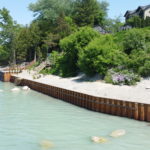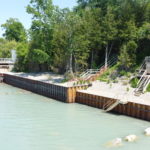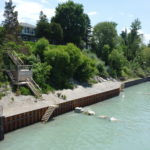 Sal Pacifico – Poplar Beach Road, Bluewater
❝
KB Shoring was a life saver for my property. They shared our common concerns. They handled the entire application process with ABCA. Brad acted quickly and did a great job at a fair price.
❞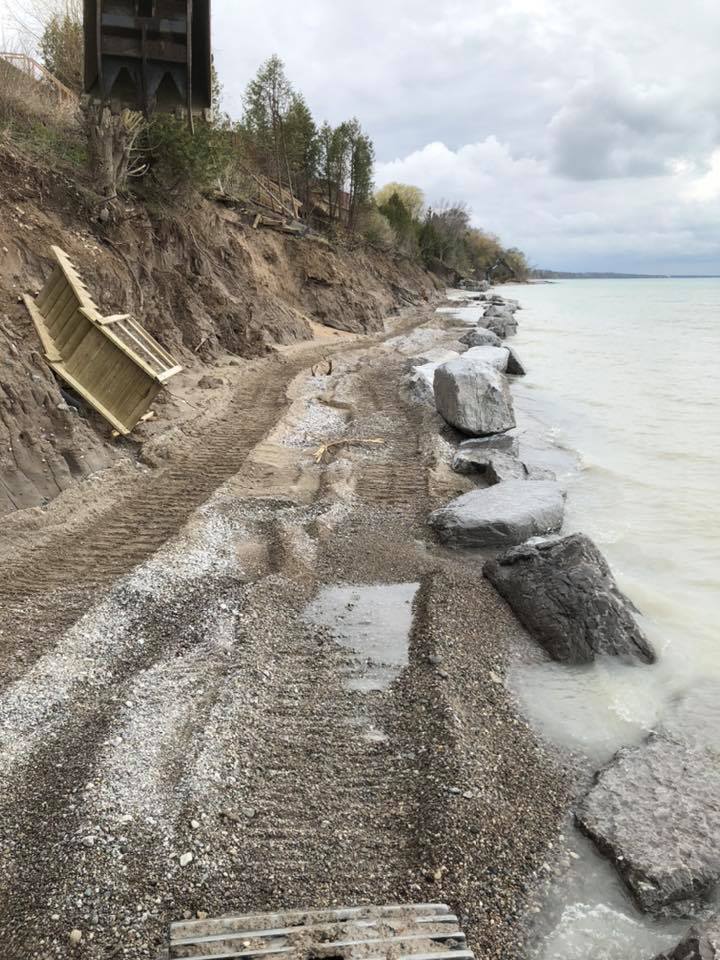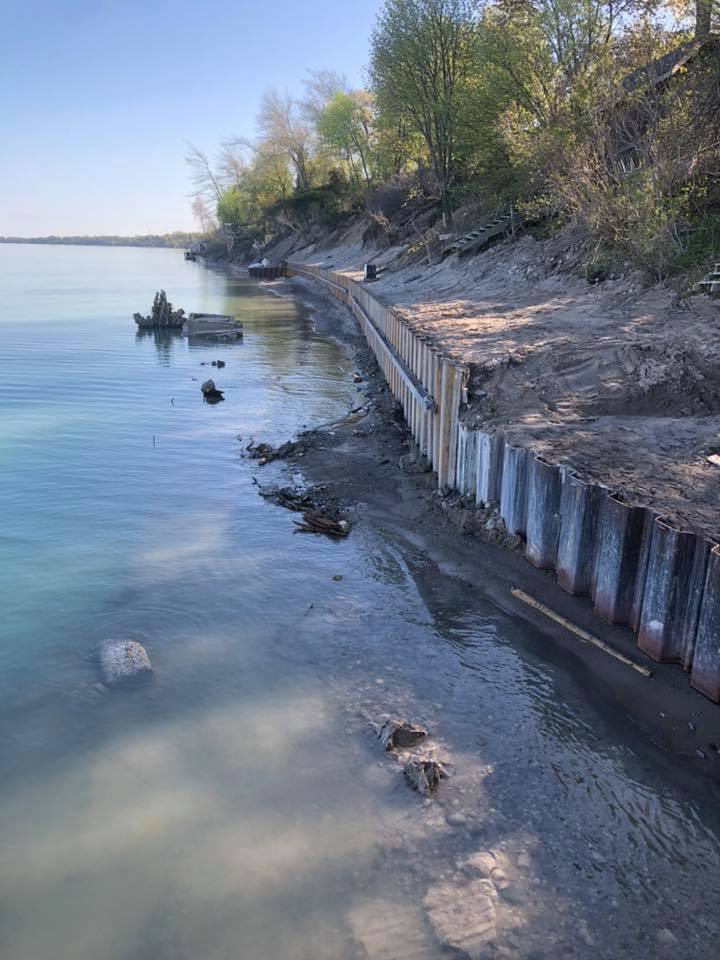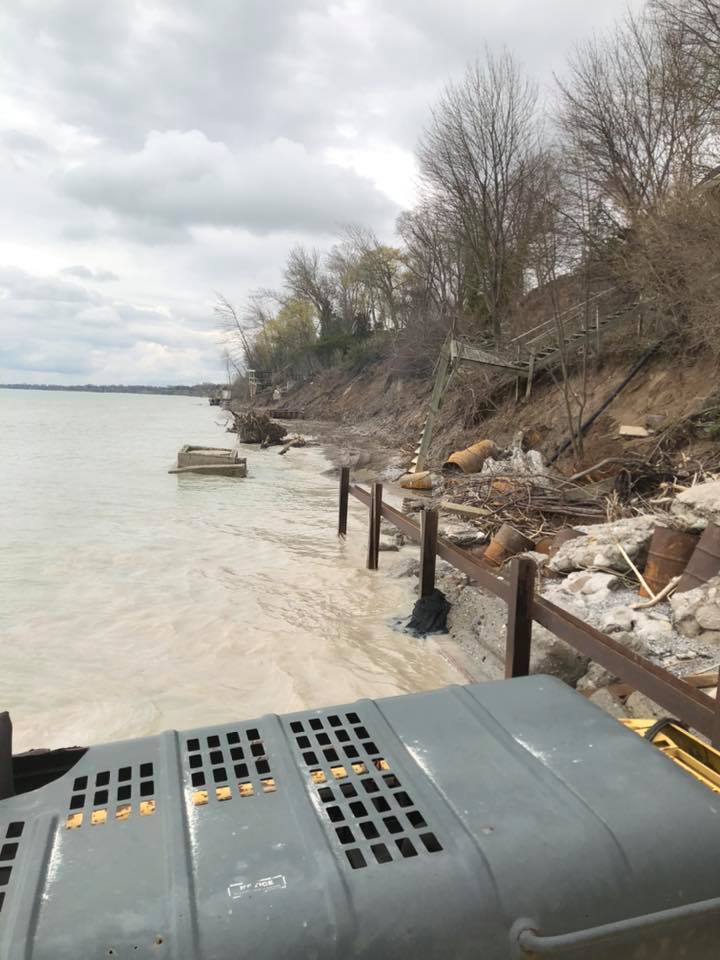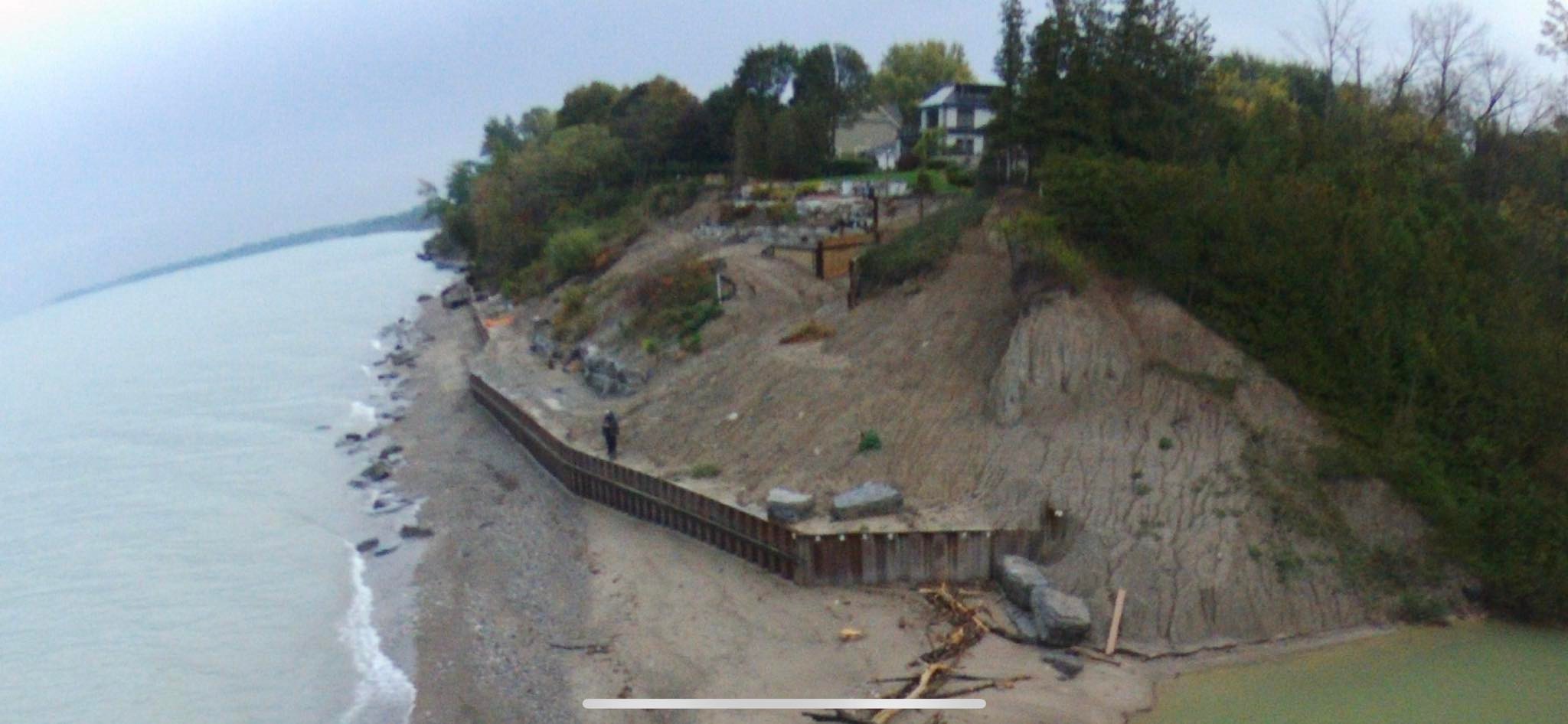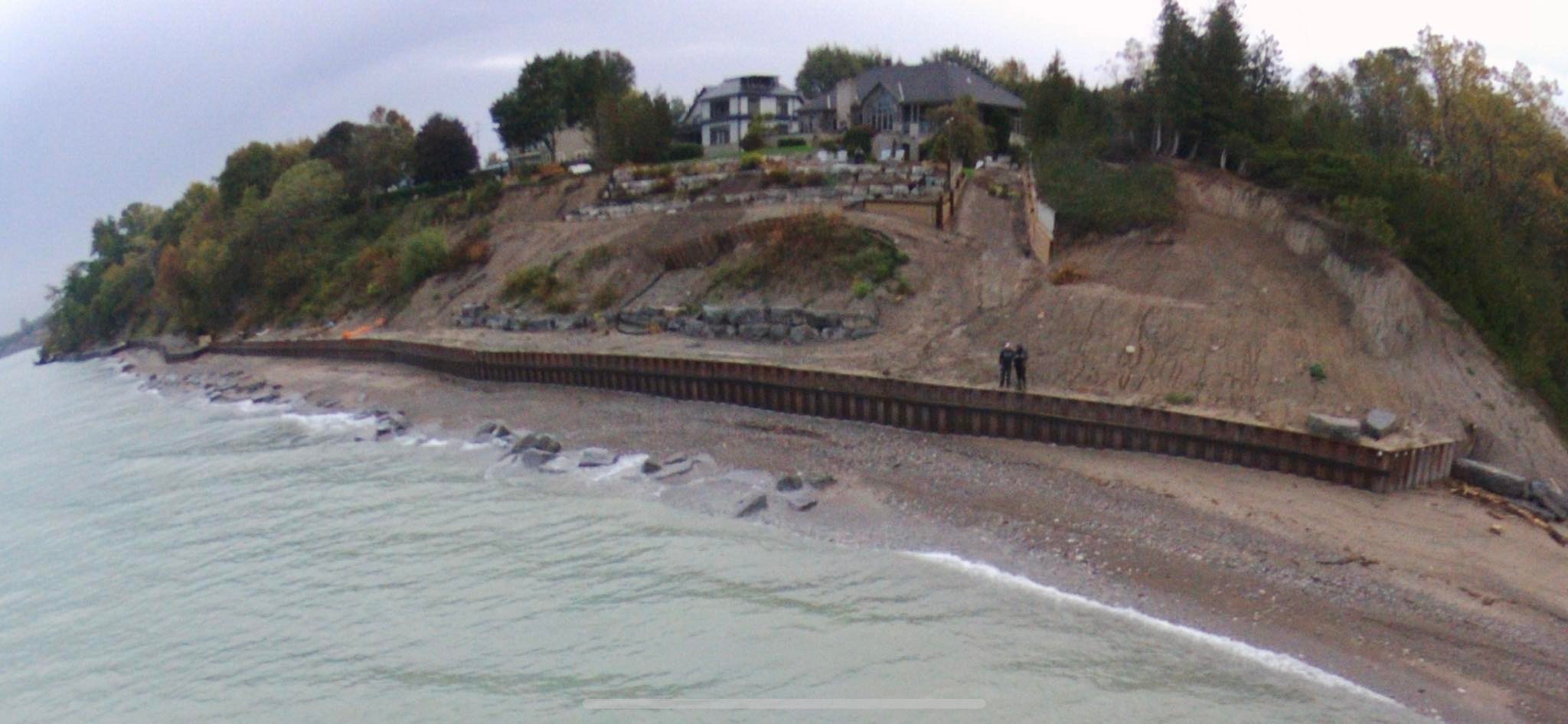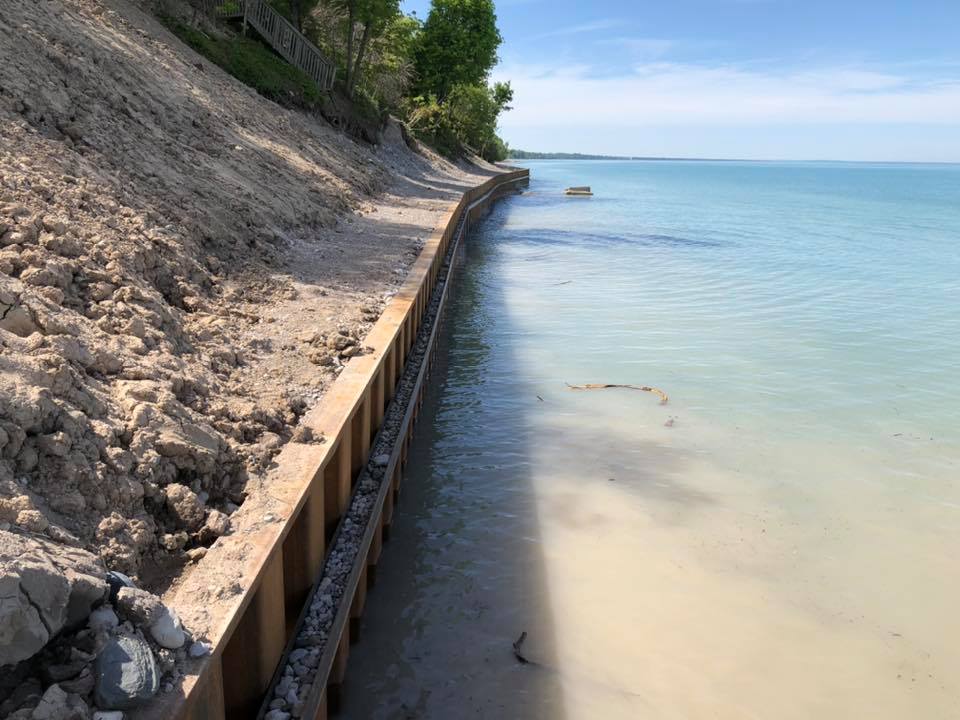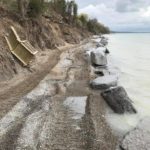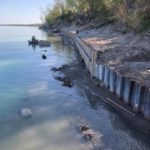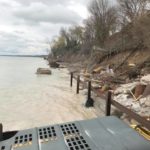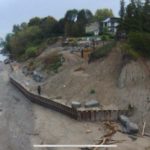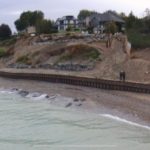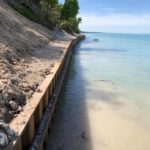 Tanya and Mike Ciciretto – Sararas Road, Bluewater
❝
KB Shoring recently completed a 220′ steel seawall for us and our two neighbours. The completion of this wall has given us tremendous peace of mind given the level of erosion we have experienced along our Lake Huron shoreline. Their extensive experience was extremely valuable in obtaining the necessary permits and designing a wall that can confidently prevent further erosion of our property. The workmanship throughout the construction process was both skilled and precise. We definitely appreciated the attention to detail. Also it is important to note that when we reached out to Them, throughout the process they where always quick to respond. We now look forward to enjoying safe access to the lake for many years to come! Thank you.
❞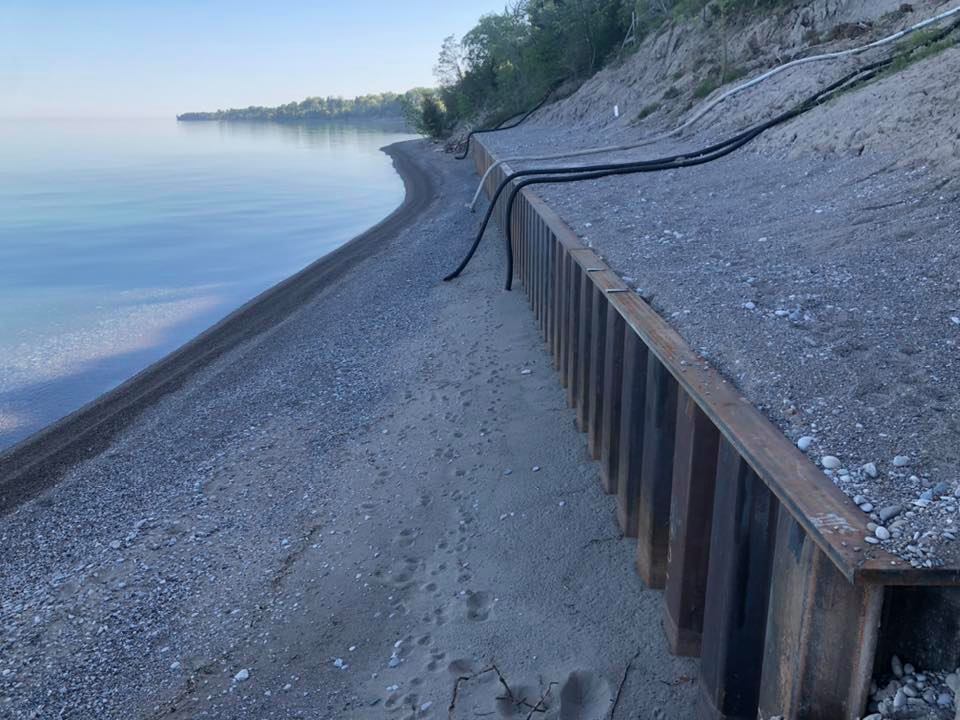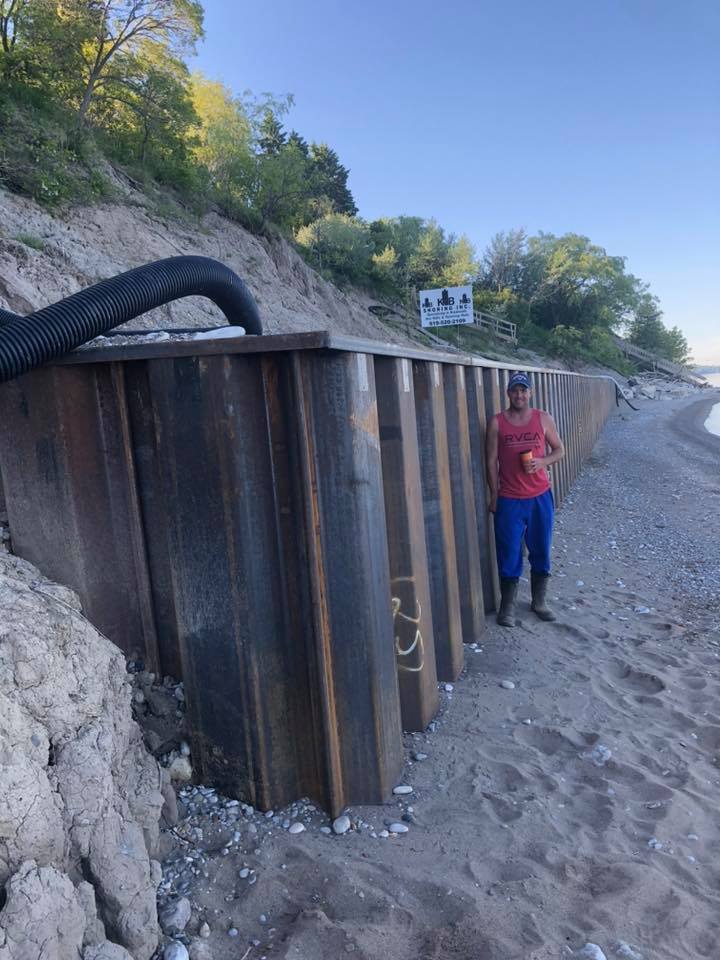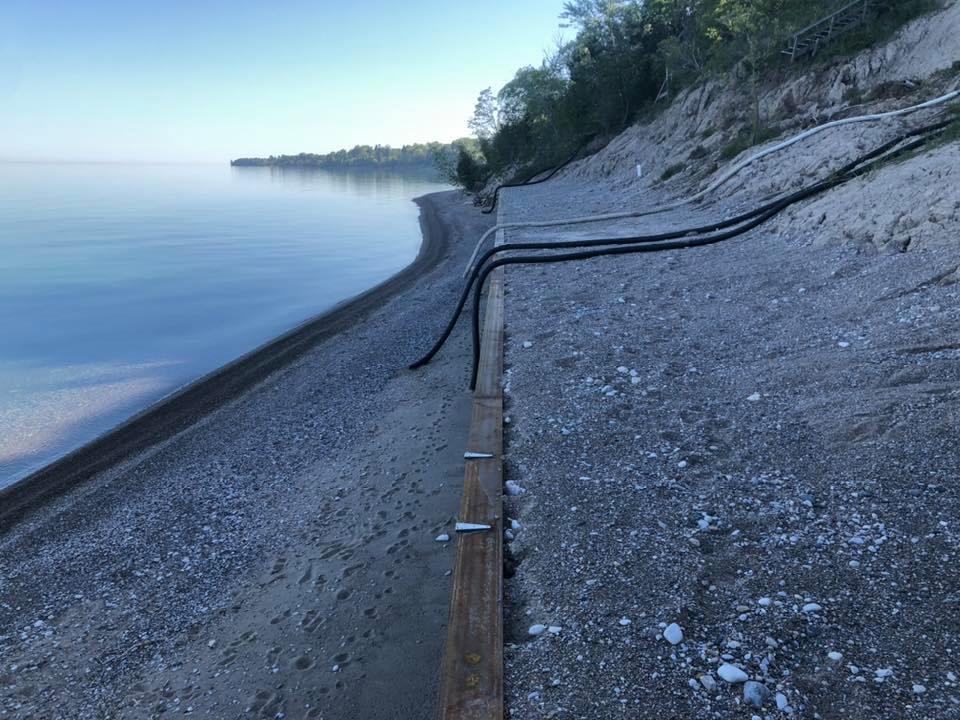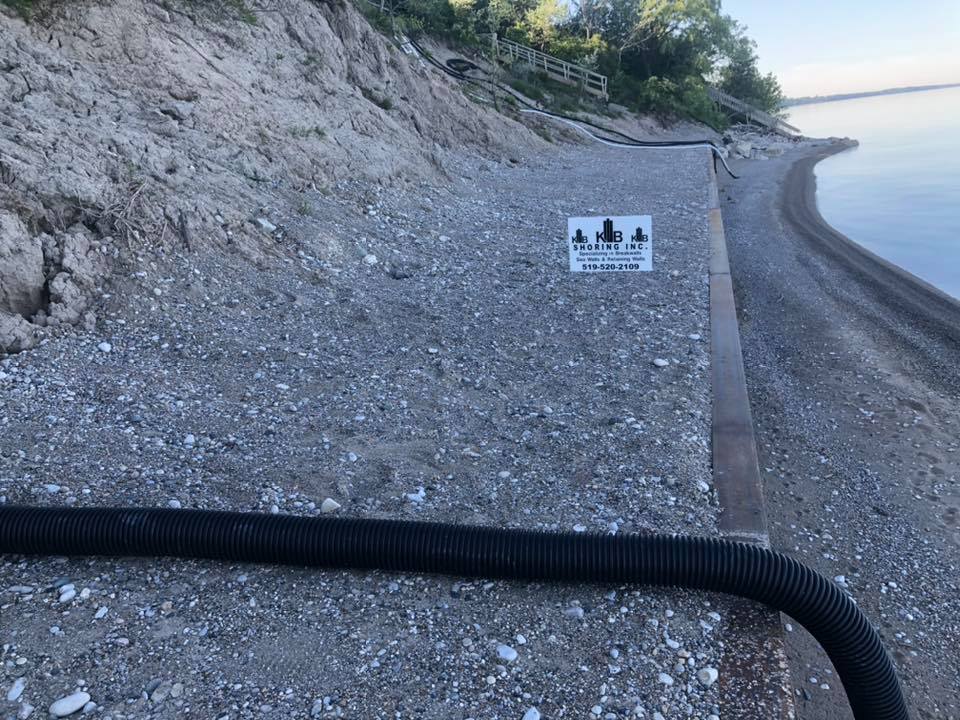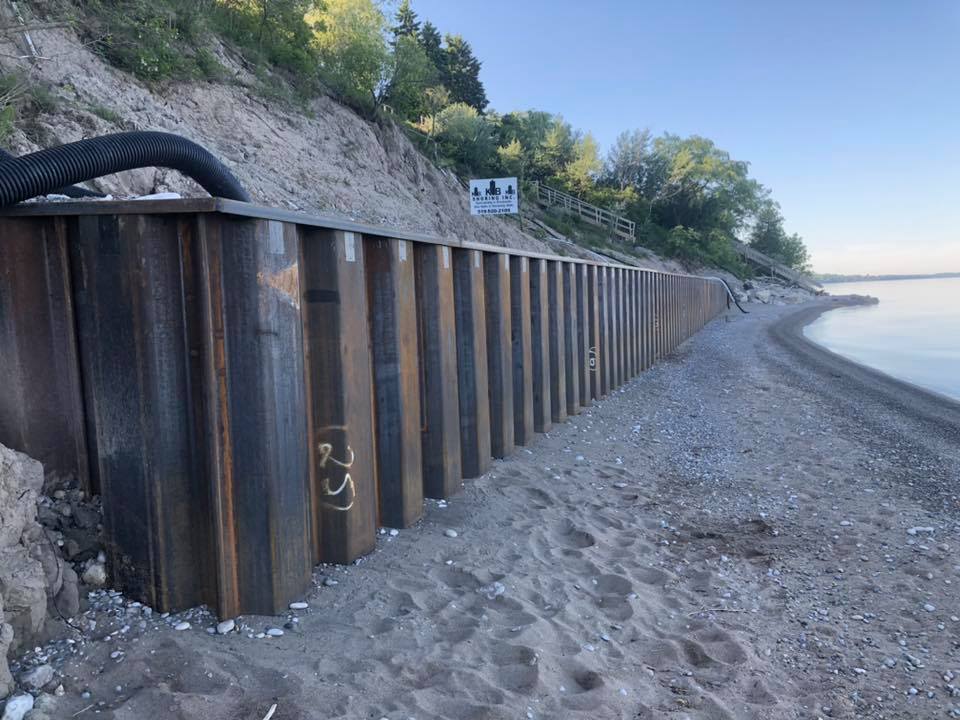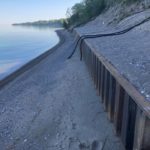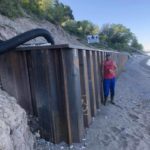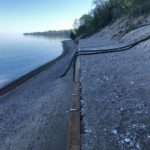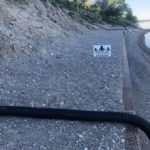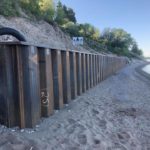 Kim and Ken Pinder – Cedar Bank Road, Bluewater
❝
We had a 110 ft seawall installed by KB Shoring to fortify our Lake Huron clay bank . Both Kris and Brad were great to work with, clearly communicating their plans and any accommodations that had to be made for weather and lake conditions. Their knowledge of the shoring requirements to get the job completed properly made for a great result exactly as they outlined in their project proposal. Our project also included the installation of a boat ramp which they handled perfectly and which added a great new function to our lake access.
We would recommend you call Kris and Brad for your lake front shoring project.
❞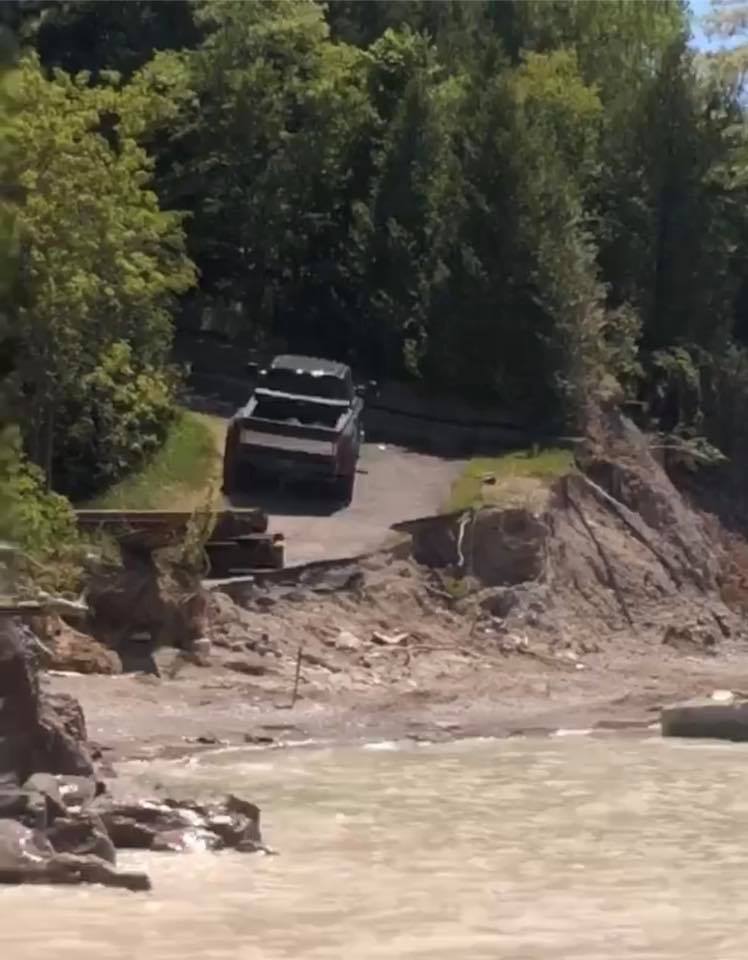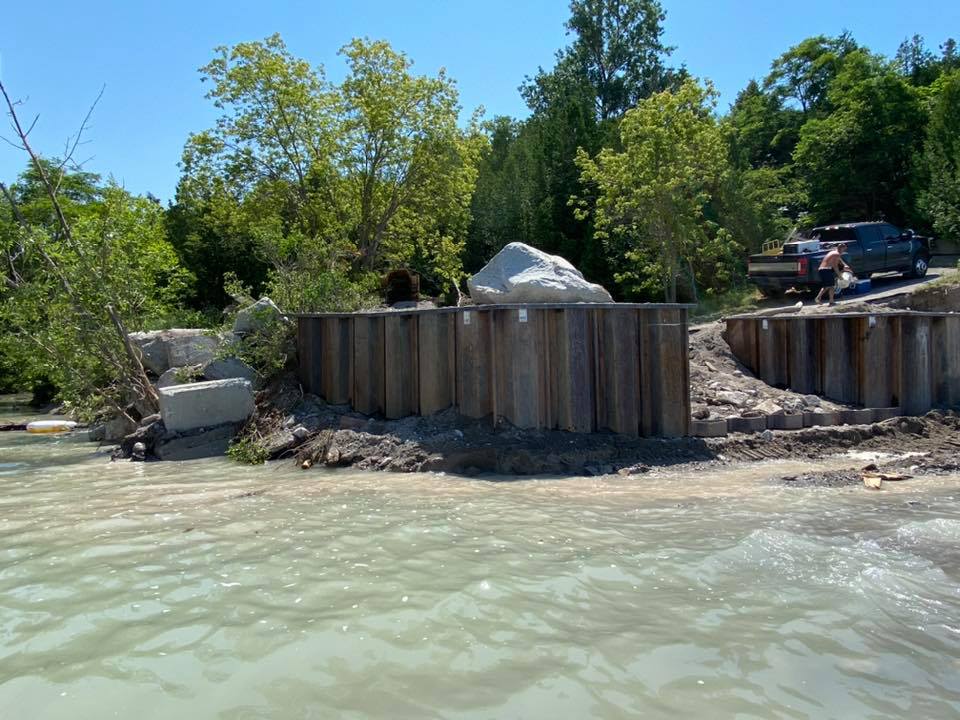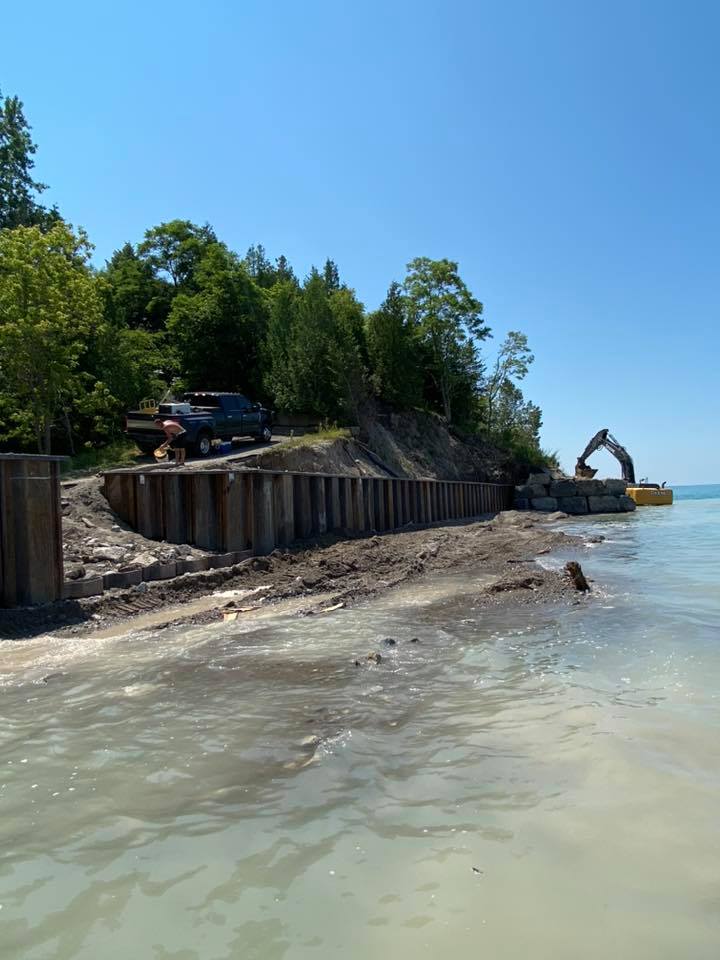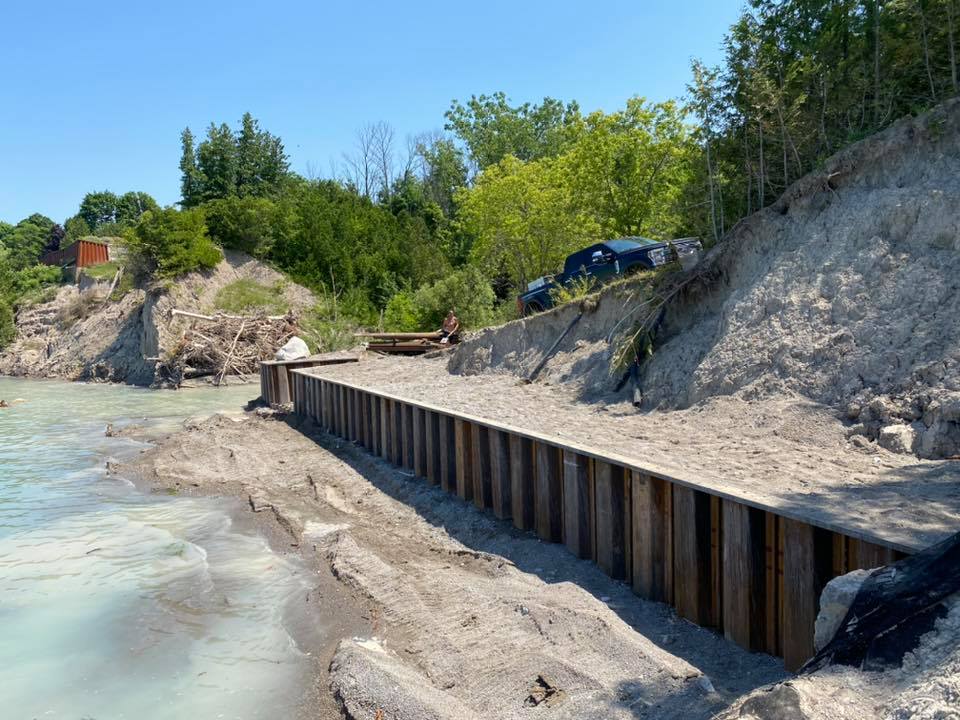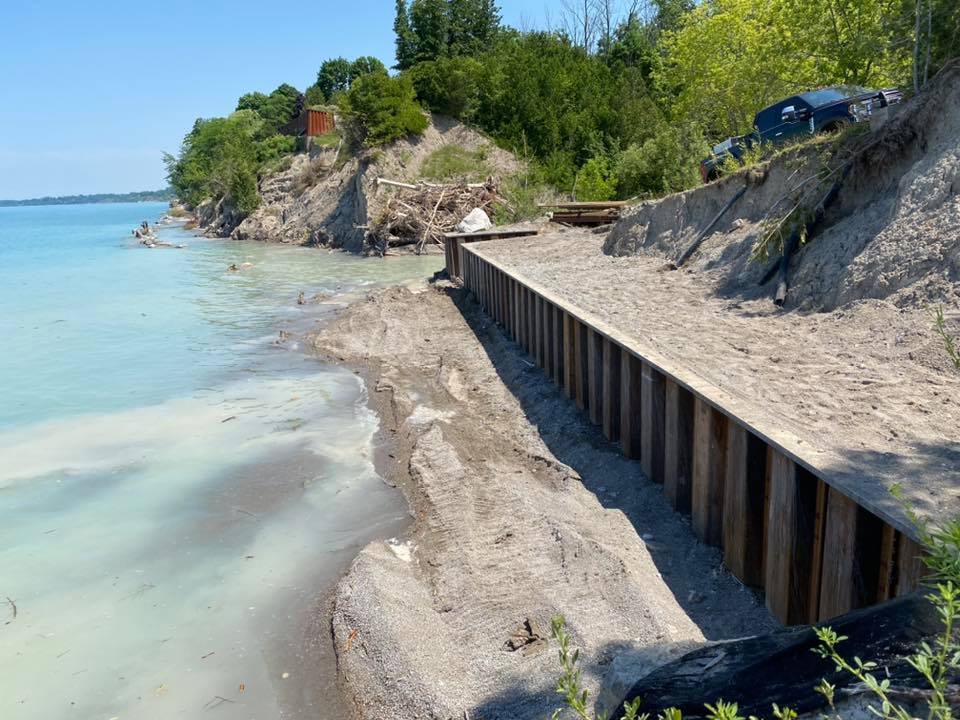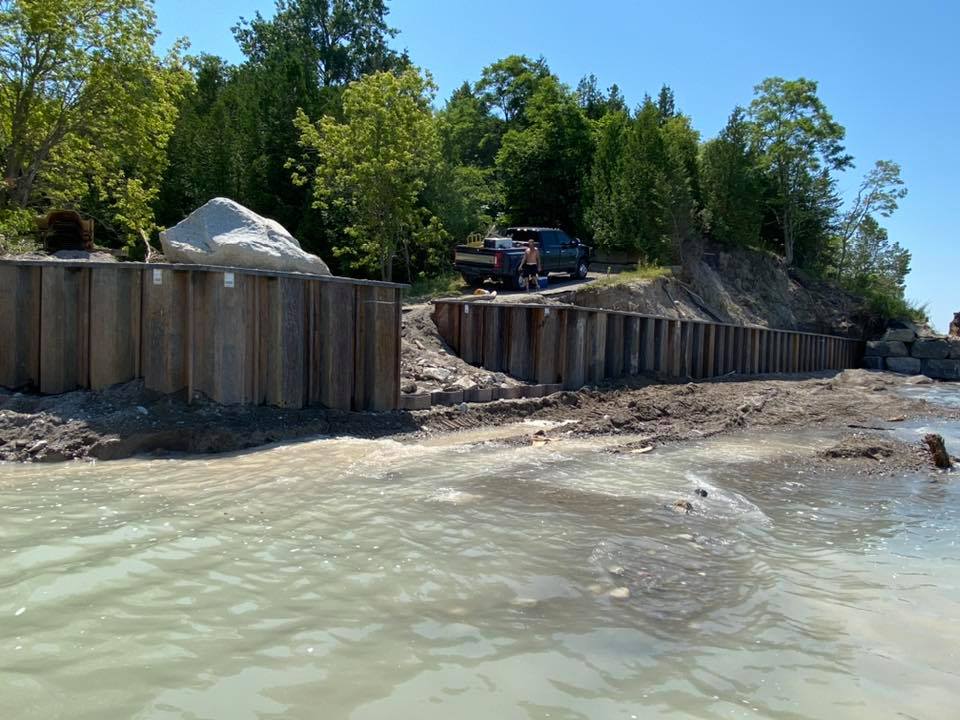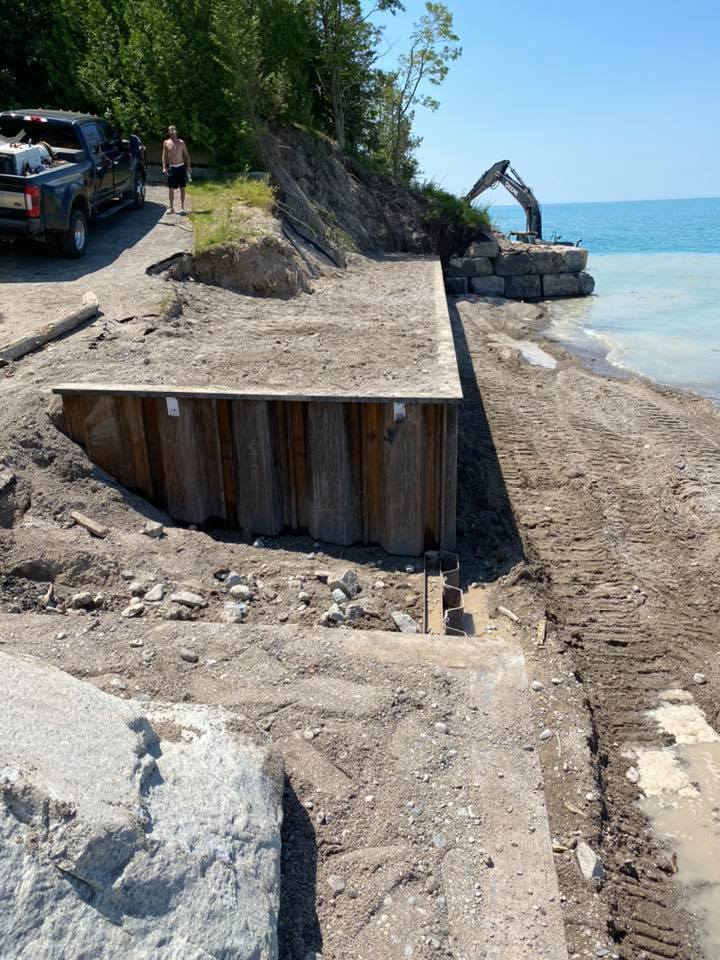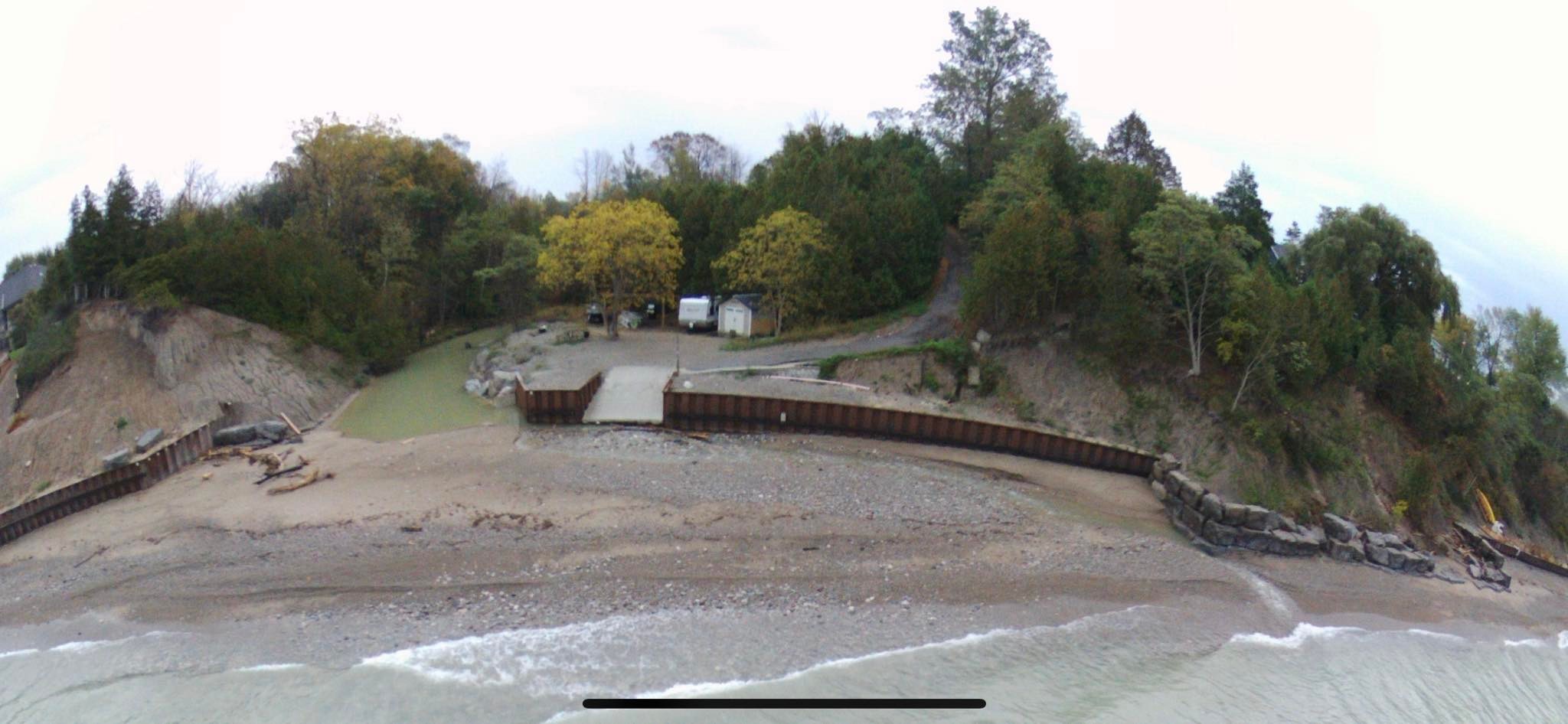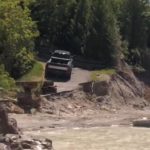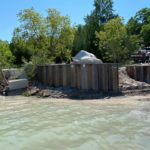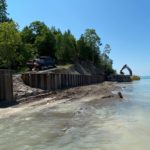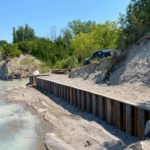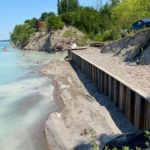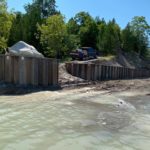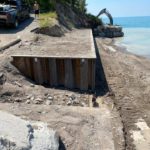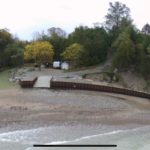 ❝
I am very pleased with the work completed by KB Shoring on constructing my break wall at my home on Lake Huron ON. When I initially got quotes, they listened to what I wanted and developed a plan that we both were happy with (sea wall, boat ramp, stairs). They took me to see recently completed sites so I could see the quality of their work and materials. Their attention to detail was impressive…..the walls are straight and the corners square.. They estimated the date when they would be able to start my project, and were dead on. The entire crew was congenial and very focused. I would recommend this company.
❞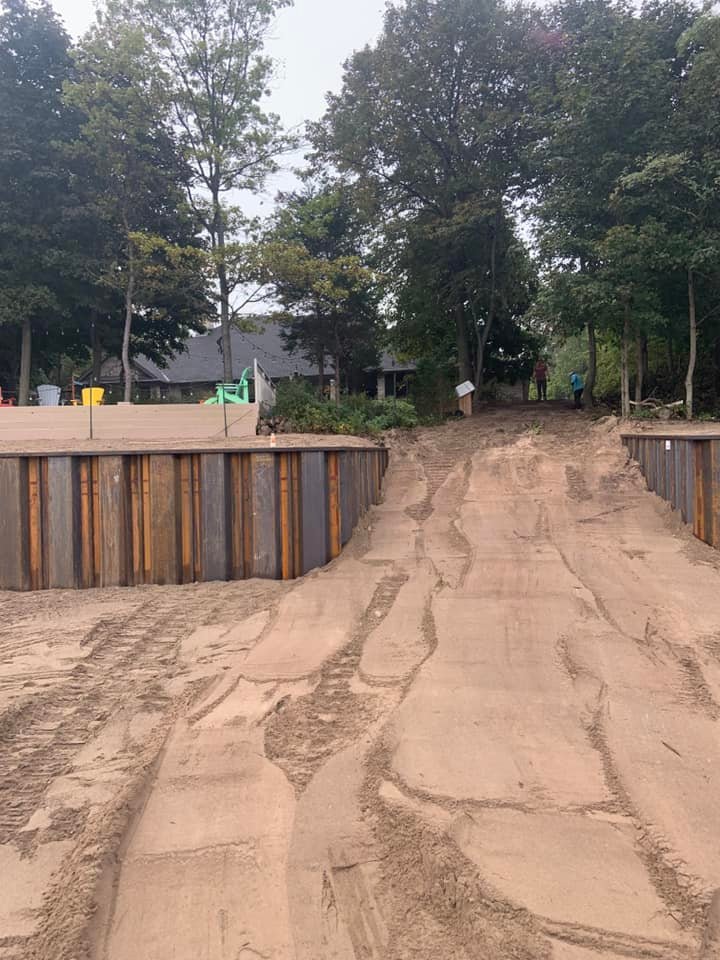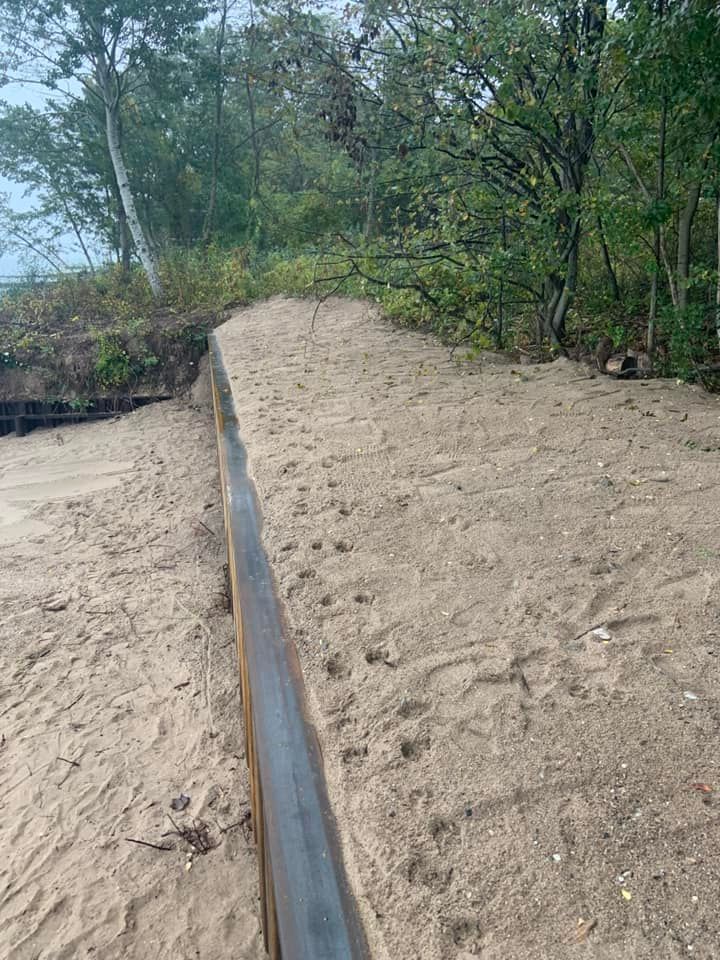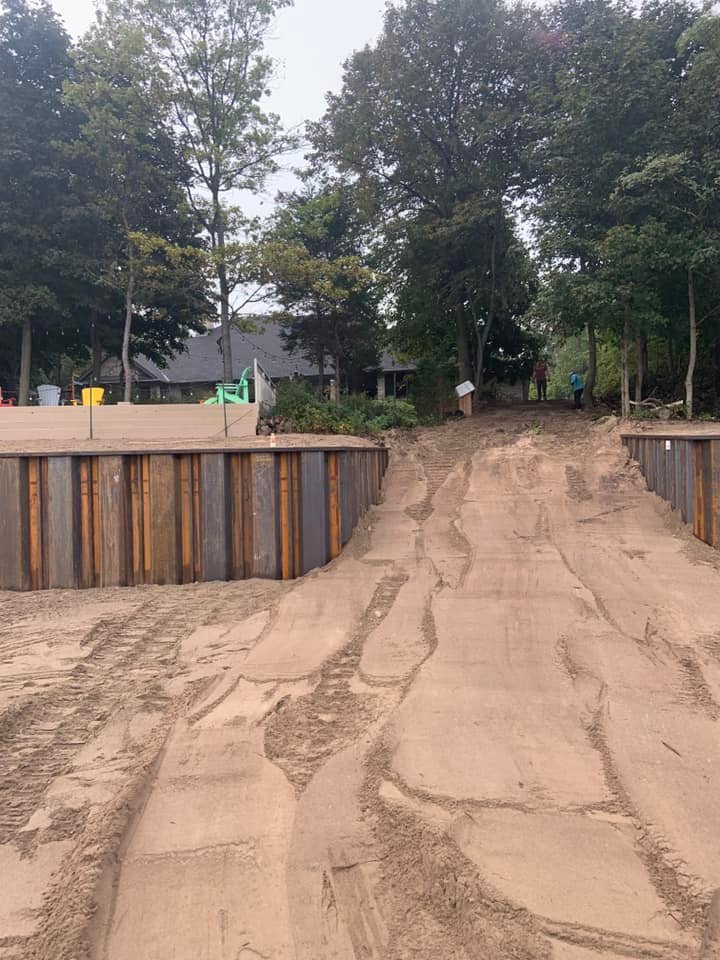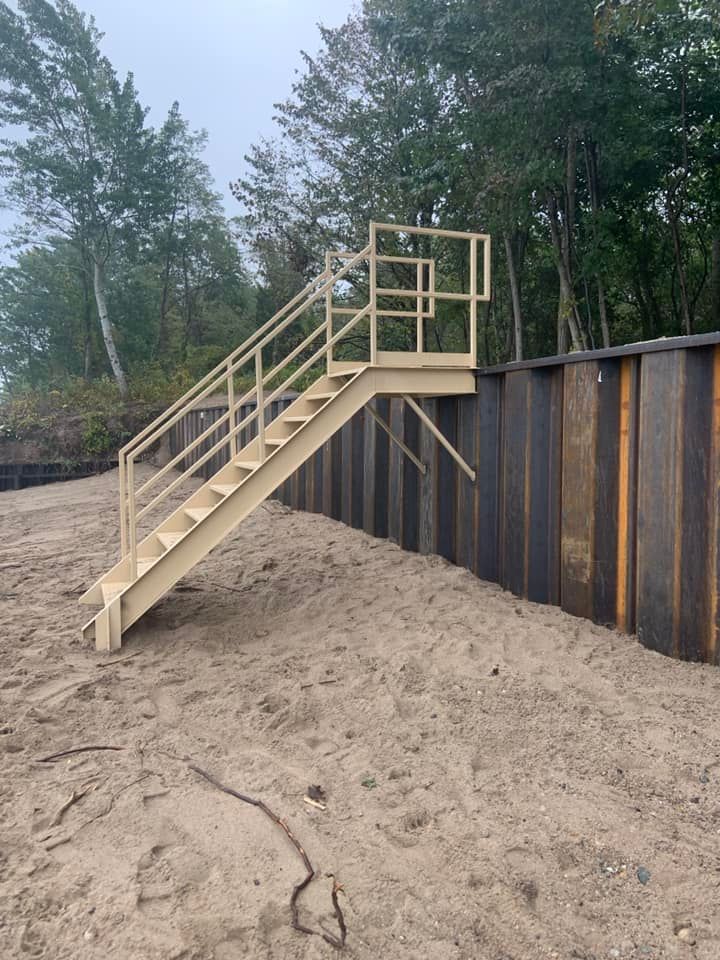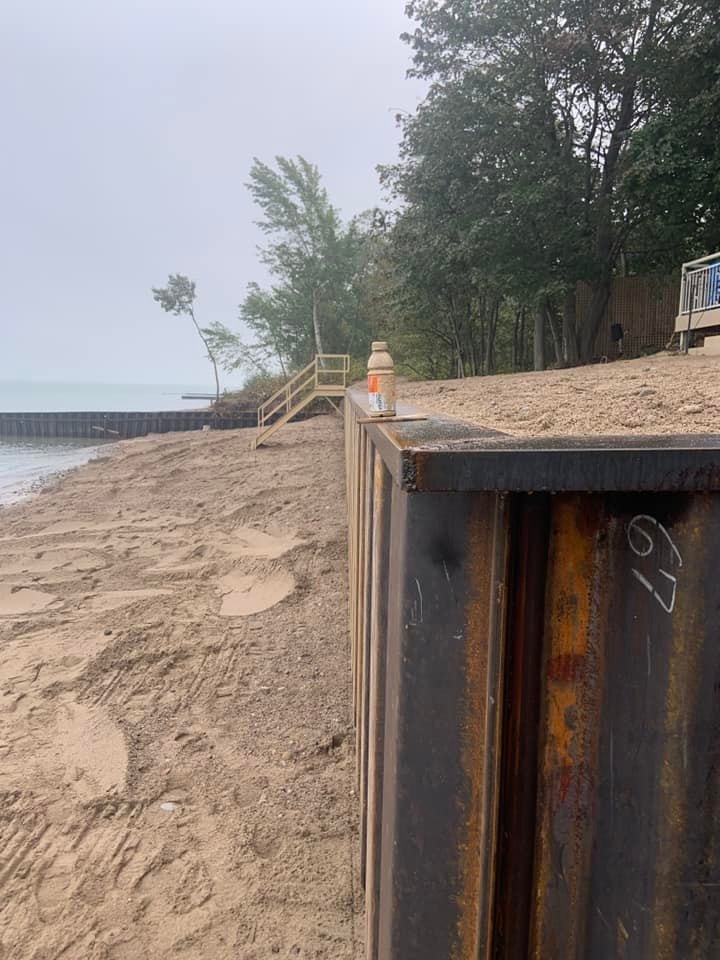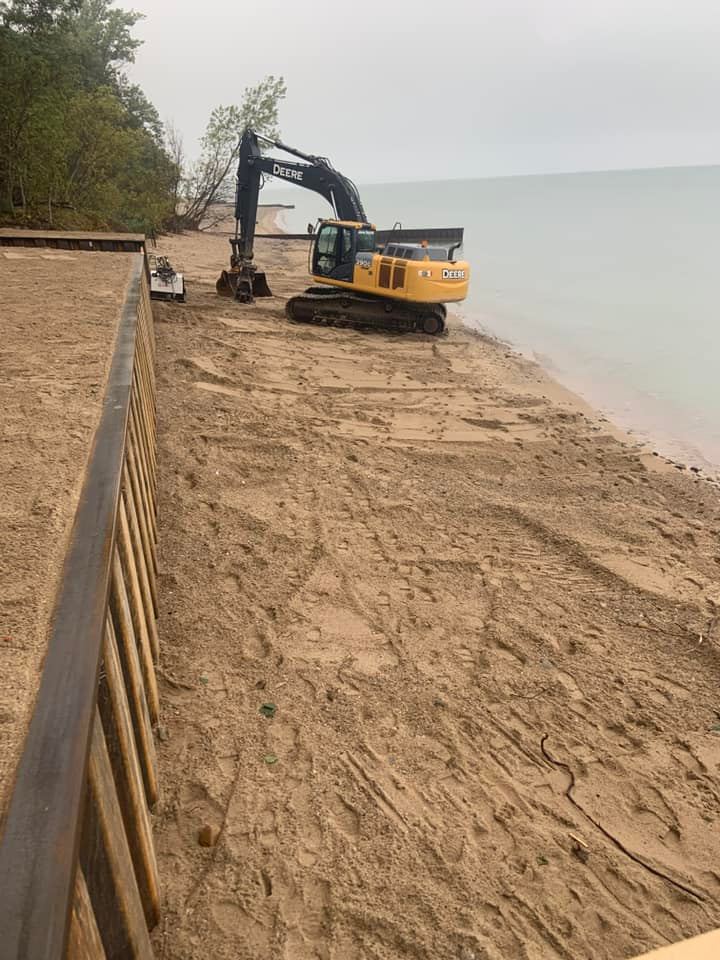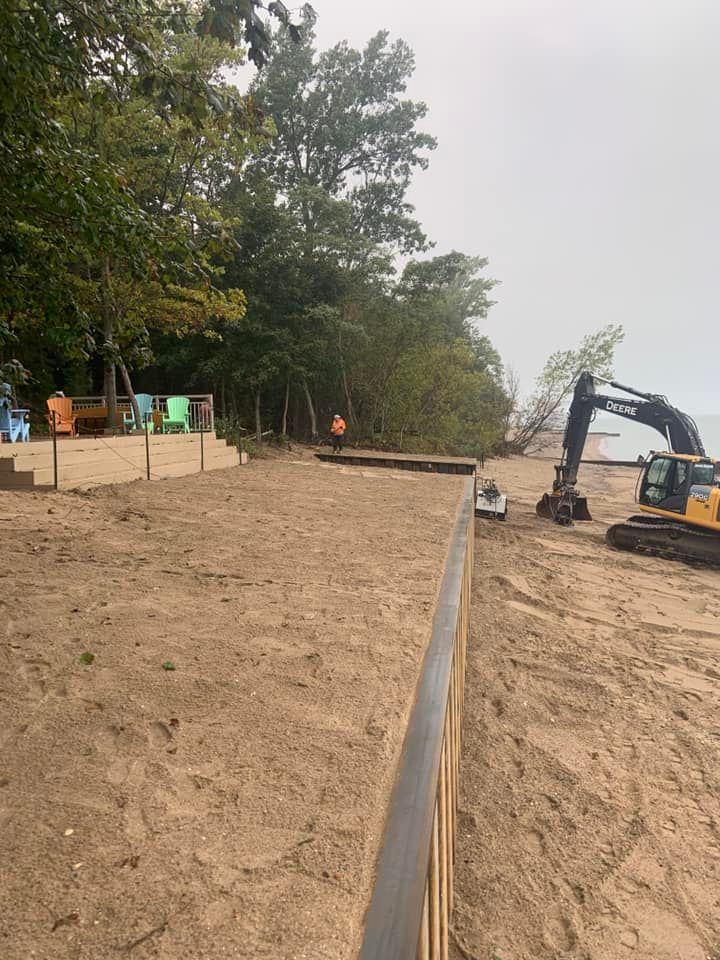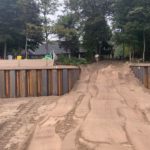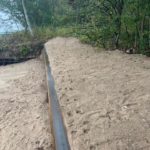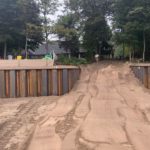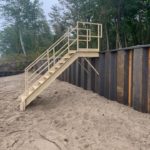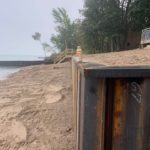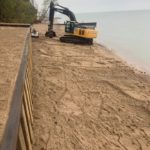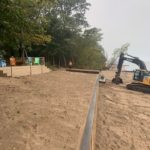 Joan & Mac MacKinnon – Spruce Street, Kettle Point
❝
We are so satisfied with KB Shoring who installed our new steel water wall. It is extremely well built & now because of how they built it the waves go back into the water instead of over the wall. We have extremely high water & strong N winds on the beach which had already taken out our old steel wall & cement one, our home was next. It was interesting in how they were building it & they didn't mind in the least taking time to explain what & how they were doing things. They really care in the quality of their work! Kb shoring crew was Great & they landscape the property when the job is finished. I have had many compliments on the complete job & we couldn't be more pleased. Thank you guy's for everything!!
❞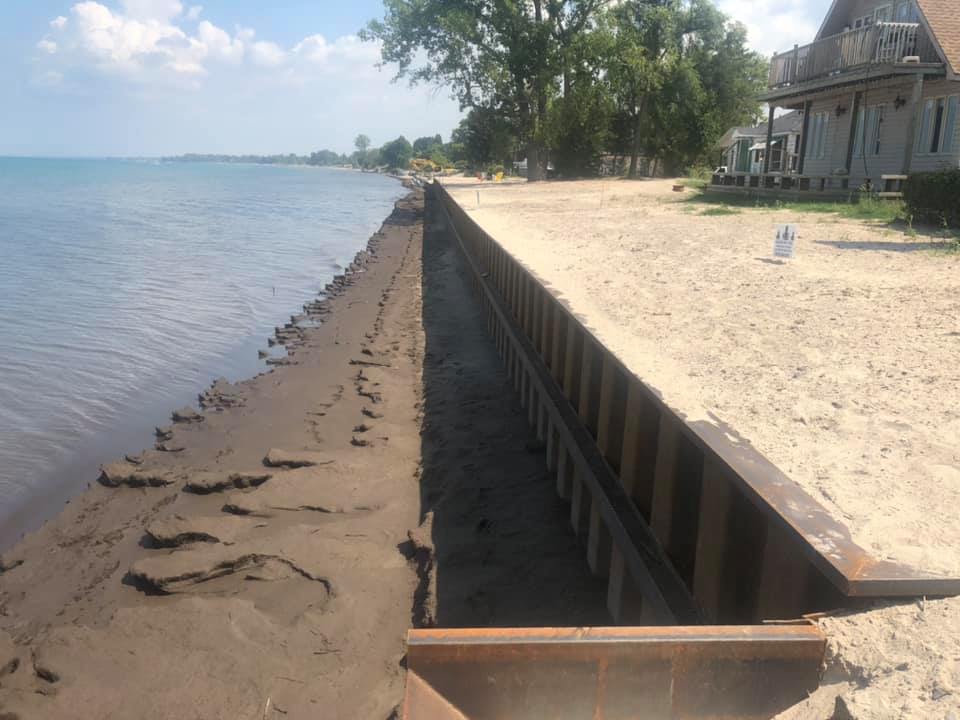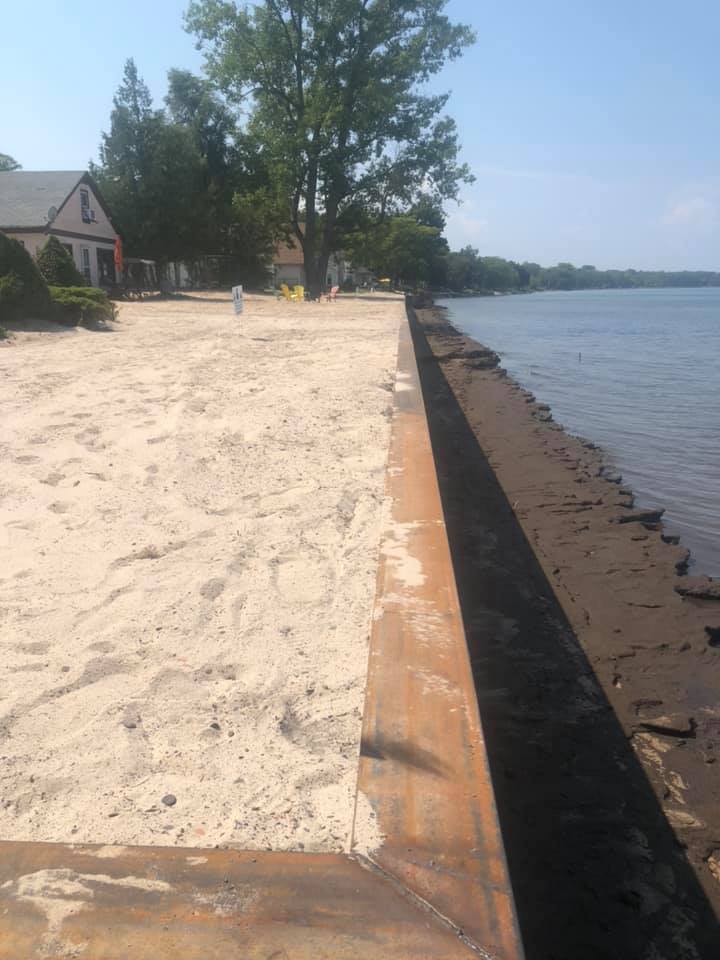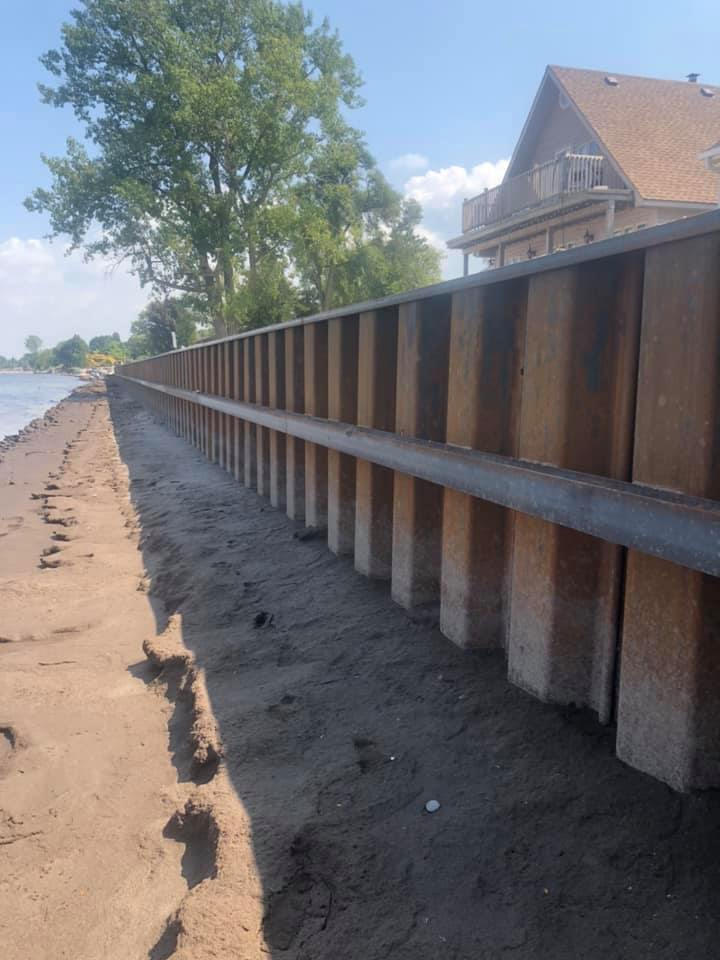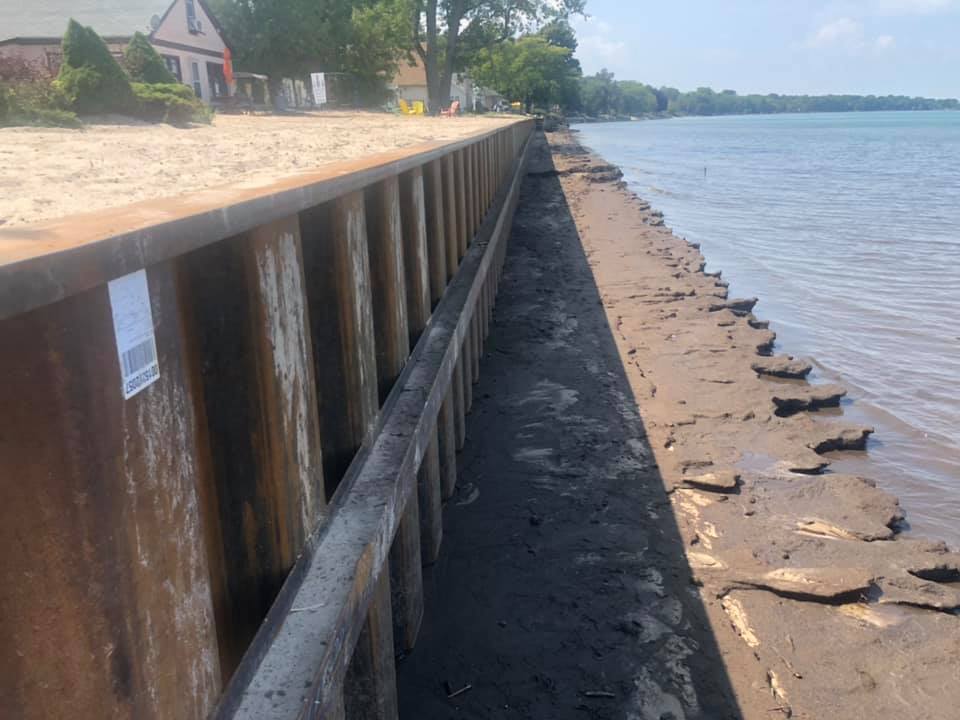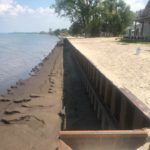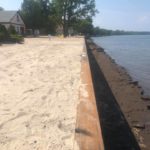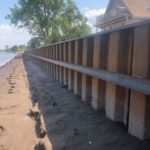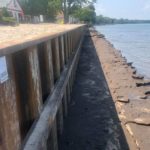 Ken Glendinning – Katherine Crescent, Port Franks
❝
KB Shoring's team will not drive a crooked pile. The work is done right and it's done on time as promised. They have the tools and the experience to do the job right.
❞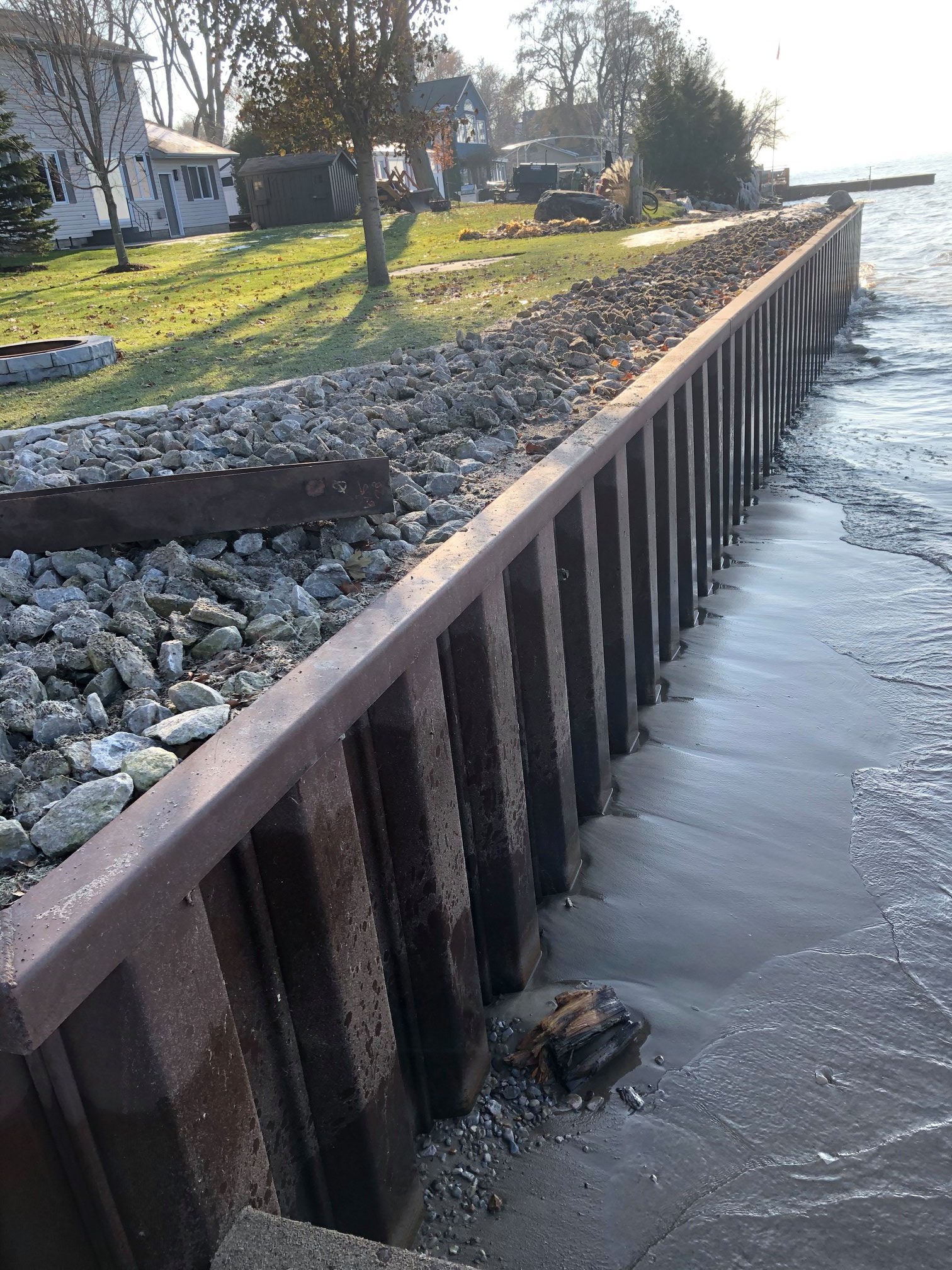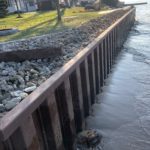 John Di Sebastiano – Blue Haven Beach
❝
KB Shoring designed and installed a 75 ft seawall along our ravaged coastline. Our problems were twofold. We had experienced significant erosion at the "toe" of our embankment due to a combination of elevated lake levels and powerful wave action. In addition, our embankment had suffered significant slumpage at its midpoint. KB Shoring did an outstanding job of making certain the back-filled clay was perfectly graded for maximum stability. Brad ensured that all necessary permits were acquired with minimal input from us. He and his team were a pleasure to deal with and we have no hesitation in recommending KB Shoring.
❞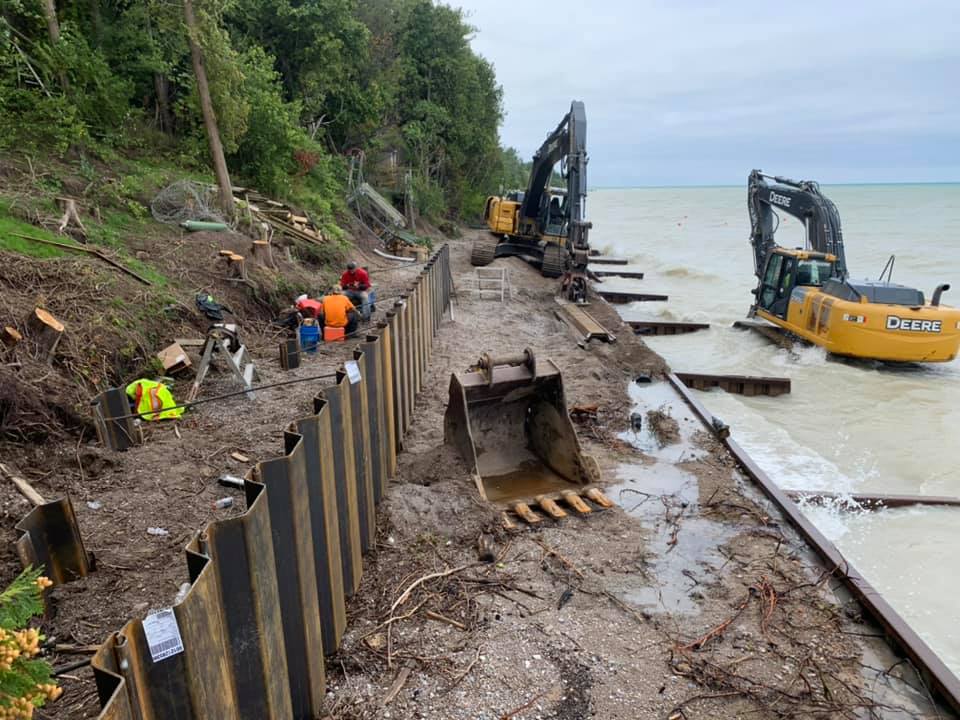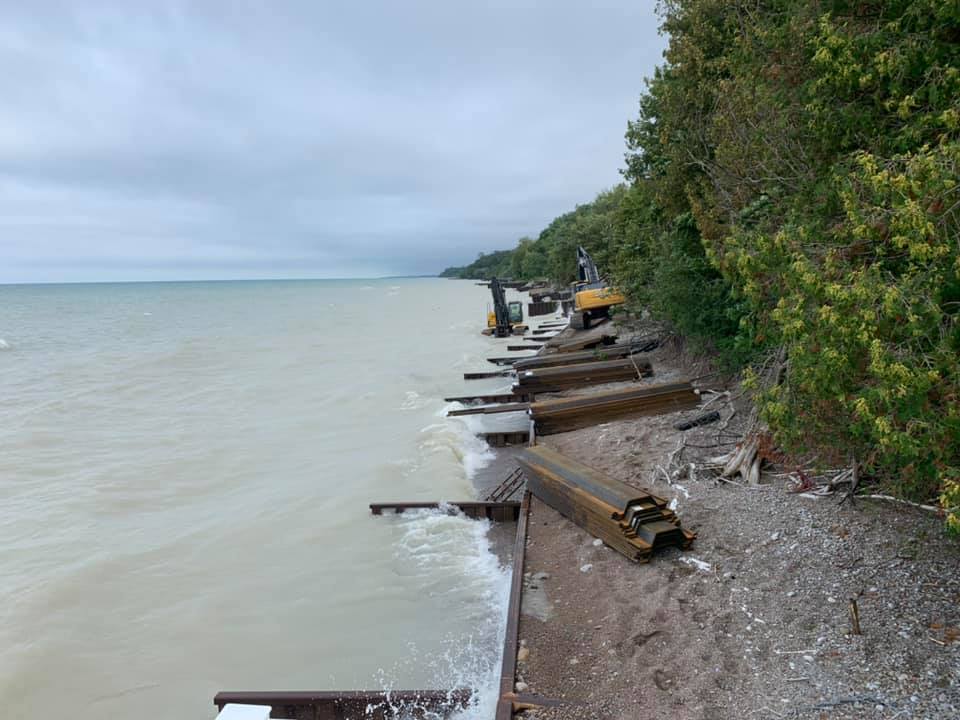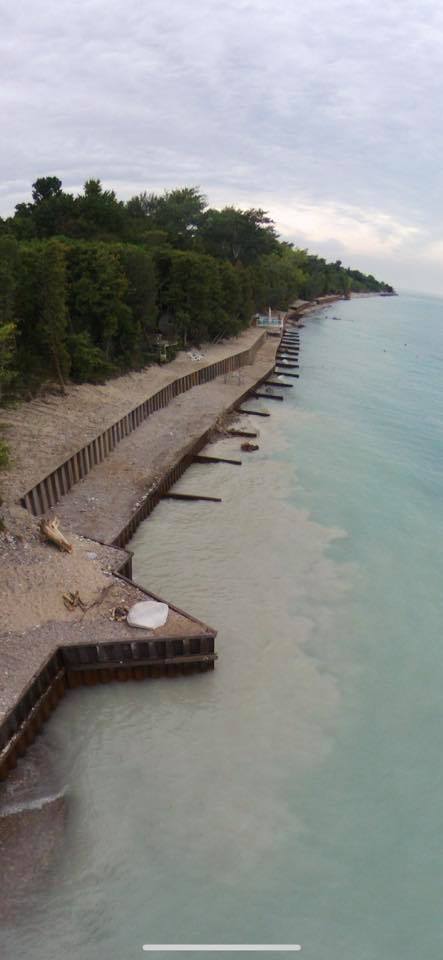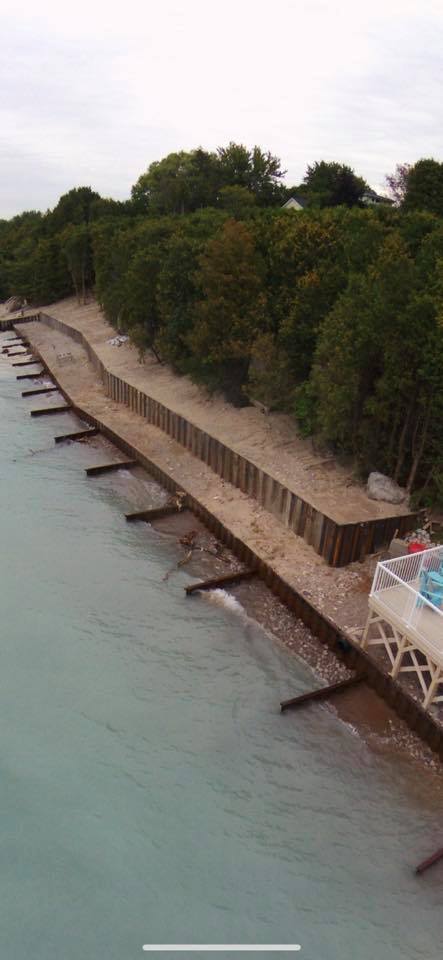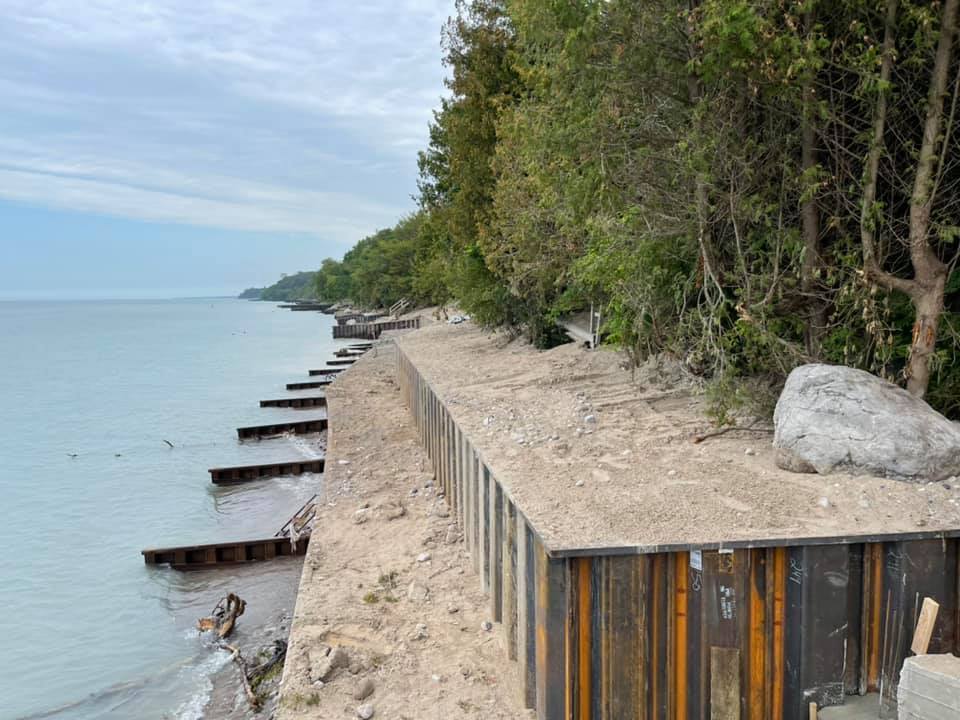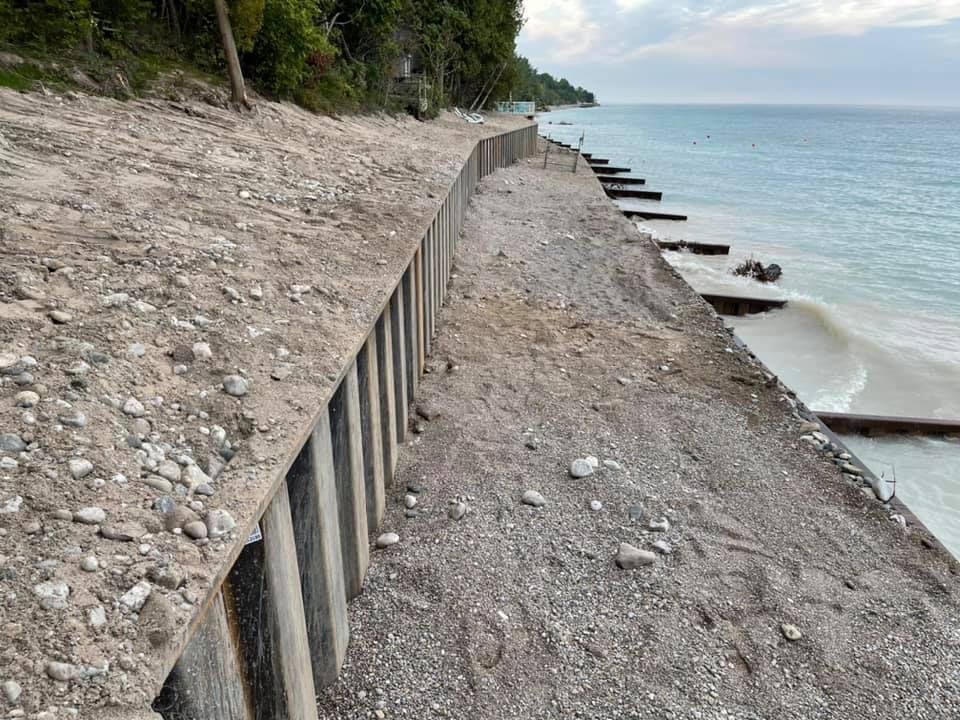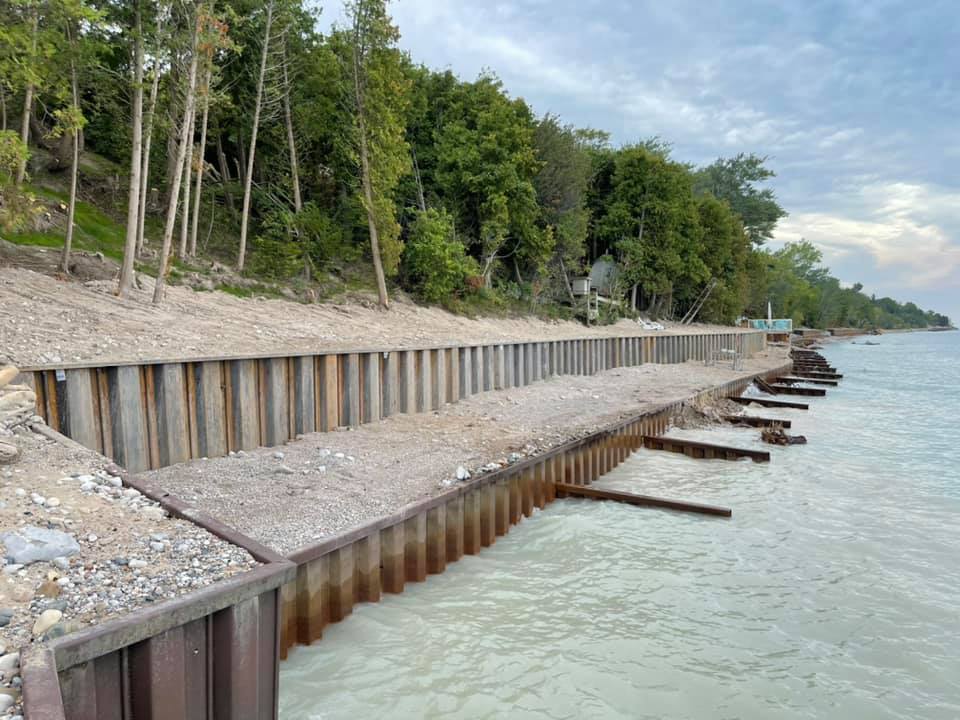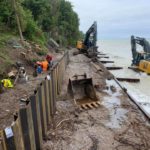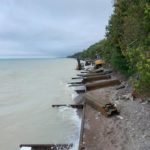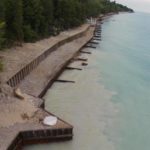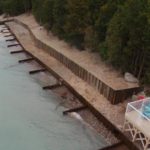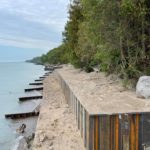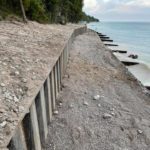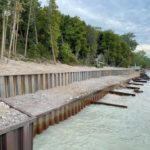 ❝
KB Shoring installed my seawall in back in the spring of 2017. My seawall is 110ft long and had a difficult angle and boat lift to work around which made me nervous in selecting the right installer for the task. When I was asked to prepare a testimonial , I didn't hesitate. Not only is the wall perfectly straight but the level of professionalism, quality and knowledge that They provided, solidifies that I made the right choice in selecting the right vendor. I highly recommend KB Shoring and feel free to contact me with any questions.
❞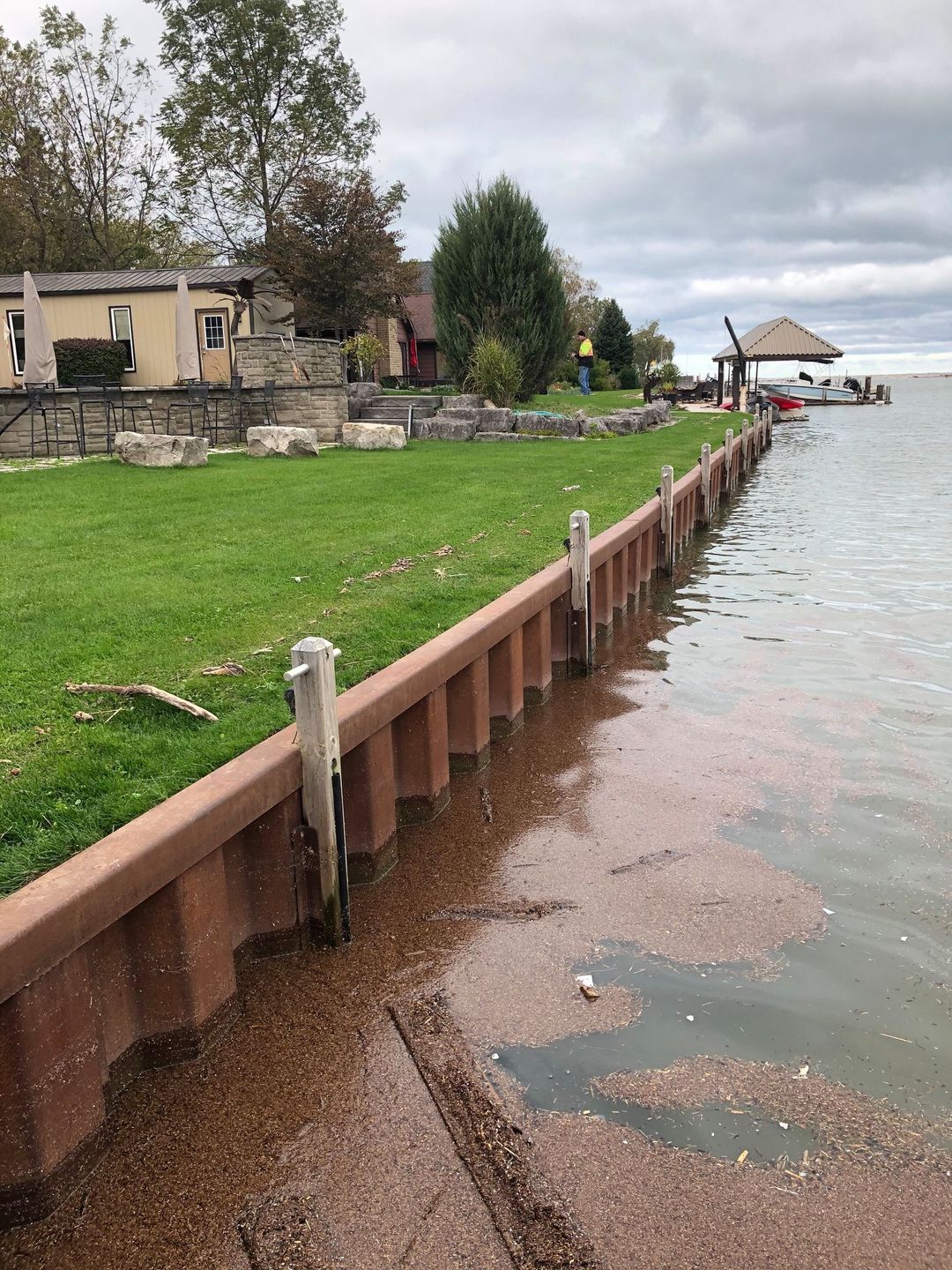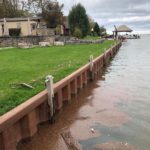 shoreline restoration and construction
shoring walls for waterfront protection
shoring contractors in Ontario
KB Shoring provides retaining walls, shoring walls, sloping lake banks, erosion protection from water, and excavating services across Ontario. KB Shoring offers full installation, excavation, repairs, and more for shorelines. Get professional and experienced shoreline construction contractors to your property. We serve all across Southwestern, Ontario for shoreline proection services. We can help prevent erosion from happening near the shoreline and protect your property.
The KB Shoring service area covers Port Franks, Sarnia, Kettle Point, Grand Bend, Saint Joseph, Hillsborough Beach, Point Edward, Corunna, Goderich, Bogies Beach, Kincardine, Port Stanley, Port Dover, Port Elgin, Sauble Beach, Erieau, Port Burwell, and other waterfront areas across Ontario.
Our shoring company is dedicated in providing the best shoreline construction and restoration services. Contact us for a quote on your waterfront shoring project.
KB Shoring
Shoreline Retaining Walls
Let Us Get Started On Your Project!