Retaining Walls for Waterfront Properties
Waterfront Properties Need Shoring Walls
For Erosion Protection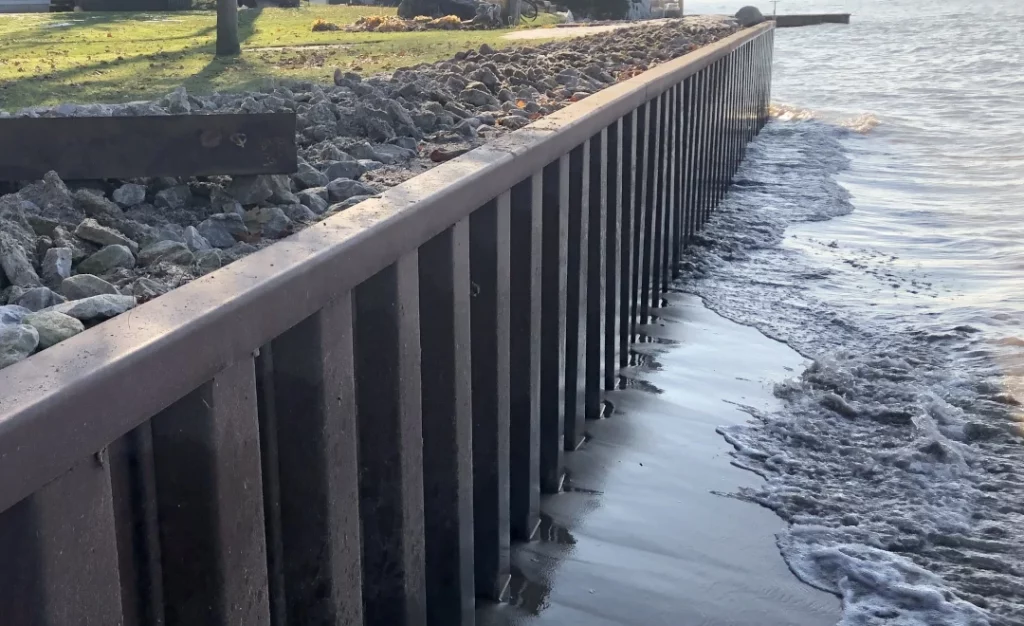 KB Shoring has been a leader in the field of shoreline protection and stabilization for over 30 years. We understand the importance of protecting waterfront properties from erosion, and our retaining walls are designed to do just that.
Our walls are made of galvanized steel and are backed by a lifetime warranty. They are also designed to be aesthetically pleasing, so they will not detract from the beauty of your property.
In addition to our standard retaining walls, we also offer customizable options, so you can choose the wall that best suits your needs. We also offer a variety of finishes, including brick, stone, and stucco, so you can create the perfect look for your property.
For waterfront properties, KB Shoring can provide a retaining wall that will help to maintain the property's elevation and protect it from erosion. Our retaining walls are made of steel, and we have a variety of options to choose from so that you can find the perfect fit for your property. We also offer a warranty on all of our products, so you can be sure that you're getting a quality product.
When it comes to waterfront properties, one of the main concerns is keeping the land stable and preventing erosion. This is where retaining walls come in. There are a few different types of retaining walls, but all of them serve the same purpose: to keep soil in place and protect the property from erosion.
The most common type of retaining wall is a gravity wall. Gravity walls are made out of a solid material, such as concrete or stone, and they rely on their weight to keep them in place. They are usually used for shorter walls, because they can be quite expensive to build.
Another type of retaining wall is a cantilever wall. These walls are made out of two different materials: a strong material for the back and a weaker material for the front. The front of the wall will gradually erode over time, but the back will stay in place. This type of wall is often used for slopes that are too steep for a gravity wall.
The third type of retaining wall is a modular wall. Modular walls are made out of blocks or panels that fit together like puzzle pieces. This type of wall is very versatile and can be used for any length or height. It is also relatively affordable compared to other types of walls.
Let Us Get Started On Your Project!